Jerry Seinfeld is a New Yorker who knows how to enjoy the best of what life has to offer, which is why it won't surprise you to find out that he's a Porsche guy through and through. As you might imagine from a Porsche enthusiast, a few sports cars have passed through the hands of Jerry Seinfeld, and now a rare Porsche Carrera GT that once belonged to him is hitting the auction block.
Seinfeld is a little different to most Porsche owners, in the fact that he has a collection of almost 50 vehicles, spanning an impressive range of some of the rarest and most unusual models to ever leave the Zuffenhausen factory. He even bought a three-story plumbing business warehouse in New York to store them all, which took half a decade to finish and employs mechanics to keep all of the cars in working order.
With the means and time to build and enjoy such a collection, Jerry Seinfeld's taste in cars means that if a Porsche once belonged to him, you'd better believe it's a genuinely interesting car for one reason or another. The Porsche Carrera GT up for sale is exactly that, representing one of the most collectable cars ever produced by the automaker with just 1,270 examples ever produced.
---
---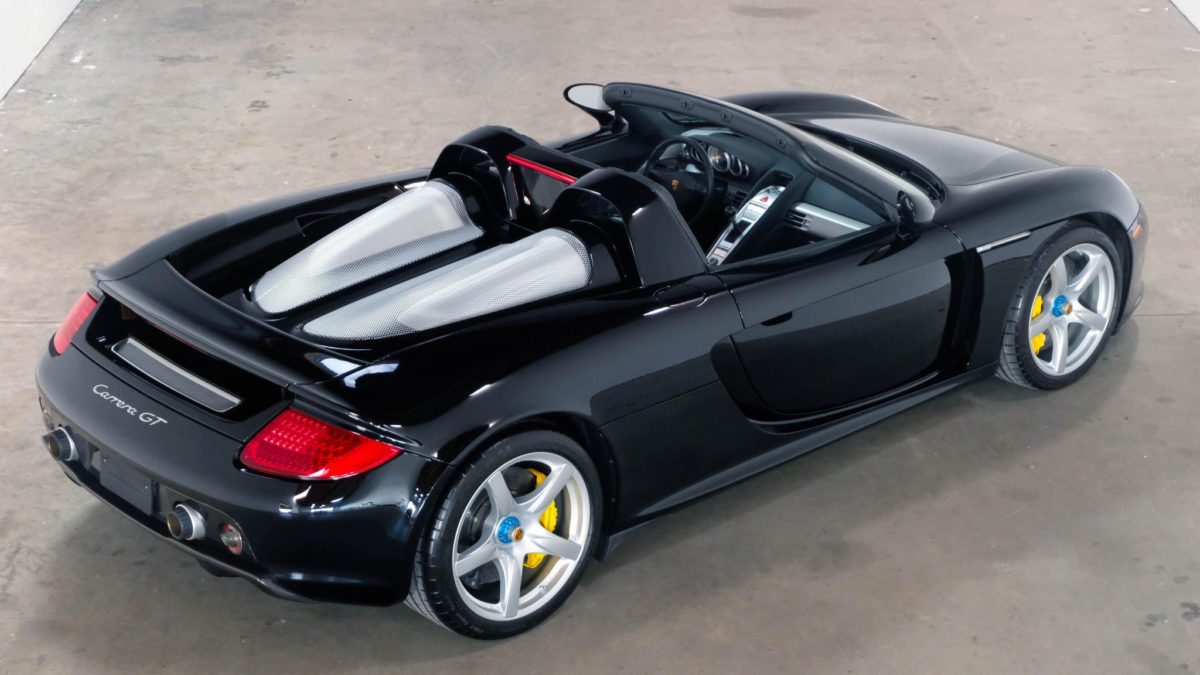 RELATED: Jerry Seinfeld's Colorado Estate Has Been Listed For $19.5 Million
The Porsche Carrera GT was in production between 2004 and 2007 – and was a serious attempt by the manufacturer to dominate the supercar stratosphere, as they installed the first and only V10 engine in a Porsche. The behemoth engine was originally created for F1 racing in the 1990s, boasting 5.7-litres of naturally aspirated power, 600 horsepower, and a 0-100km/h time of 3.5 seconds.
The two-seat convertible was purchased by Jerry Seinfeld himself, from a Porsche dealership in New York, before remaining in his collection until 2011 when he sold it. Despite changing hands twice since then (the current owner has had it since 2015), this Porsche Carrera GT still has less than 6,000 kilometres on the clock – about the same as a return drive from Melbourne to Cairns.
Service records show that the car has enjoyed an engine-out service in September 2020, despite the remarkably low mileage, putting it in tip-top shape for its new owner. The Porsche Carrera GT that once belonged to Jerry Seinfeld is being offered by the Bring A Trailer online auction platform without reserve, though with 11 days still to run, it's already reached a bid of US$1.6 million (AU$2.2 million).