The Klein Vision flying car prototype – dubbed the AirCar – has taken another giant step forward on behalf of hybrid car-aircrafts after completing its inaugural inter-city flight. Equipped with a BMW engine capable of generating 160 horsepower, the journey began in the Slovakian city of Nitra, touching down and parking up in Bratislava just 35 minutes later. That's roughly half of what it takes on the road.
"With AirCar you will arrive at your destination without the hassle of getting a ride to airport and passing through commercial security," explains Anton Zajac, Klein Vision co-founder, investor, and pilot.

"You can drive your AirCar to the golf course, the office, the mall, or your hotel and park it in a normal parking space."
RELATED: WATCH – A Self-Flying Helicopter Completes The World's First Commercial Trip
---
---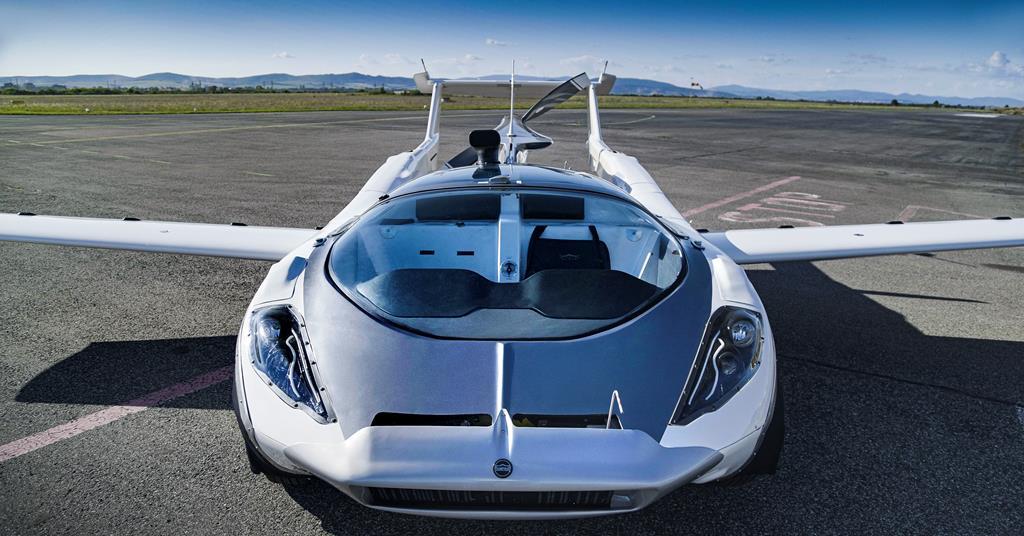 The pre-production model reportedly has a cruising speed of 170 km/h, maximum speed of 300 km/h, and maximum range of up to 600 miles (1,000 kilometres) at an altitude of 8,200 feet (2,500 metres). With a combined weight limit of 200 kg, the AirCar runs on regular petrol-pump fuel. The transformation from car to aircraft wherein the wings fully extend takes two minutes and 15 seconds.
The prototype you see before you today was developed over two years and cost less than €2 million (AU$3.16 million). Morgan Stanley projects the entire flying car sector would be worth over US$1.5 trillion (AU$2 trillion) by 2040.
"There are about 40,000 orders of aircraft in the United States alone," reveals Anton Zajac, Klein Vision adviser and investor.
"And if we convert 5% of those, to change the aircraft for the flying car – we have a huge market."
Watch the Klein Vision flying car – described as "the lovechild of a Bugatti Veyron and a Cesna 172" – complete its first inter-city trip between Nitra and Bratislava above.