South African tuning shop Race! and Liberty Walk has turned one cashed-up bloke's Suzuki Jimny into the ultimate Baby G-Wagen. Taking the phrase "no expense spared" to the next level, we recommend throwing a bucket under your chin to collect all that involuntary drool before proceeding. No, seriously.
"It's really not our thing," explains Marco Casciani, Owner of Race!

"But we had a boisterous client who had bought [a Suzuki Jimny]… we made a joke that Liberty Walk made a widebody for this thing that looks like a Mini G. Luckily, he's got more money than sensibility, and here it is."

RELATED: You Can Now Modify Your Suzuki Jimny Into A Baby G-Wagen Or Defender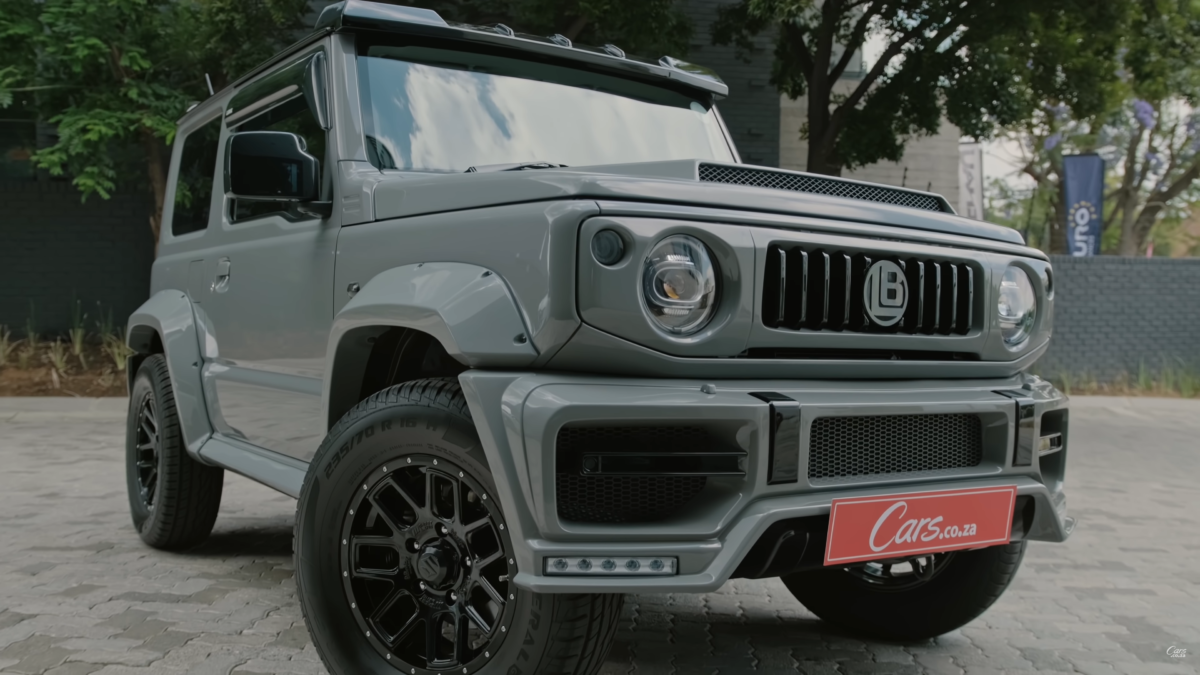 In addition to that sexy widebody kit and G36 AMG-inspired front fascia which sports a glossy black grille and all-new bumper, this particular custom job features:
---
---
Adjustable Zenon headlights
Liberty Walk exhausts
Liberty Walk badges
Roof-mounted spoiler
Top-of-the-line sound system
Top-of-the-line interiors
Flared wheel arches
Matte + gloss black spare wheel cover
Blacked out aftermarket wheels
Military grey paint finish w/ black accents on the bonnet + fenders
… as well as "every possible option" Liberty Walk has on offer for two-door off-roaders, according to Casciani. In fact, the build cost practically rivals the initial price of the car itself.
"It ticked every single box… you cannot make a more complete one."
"I think we've made something that's cult even more special and possibly more cult," adds Marco Casciani.
Check out the Liberty Walk Suzuki Jimny in all its glory below.