Buckle up for the next instalment of our Facebook Watch & IGTV 'Lunch Run' series, where we talk cars, food, and a healthy serving of smack.
12 months on from our time with the Defender 110, the little fella arrives down under in a two-door short wheelbase variant. Although this isn't your standard Defender 90, it's the highly coveted "X" – basically the most aggressive, the most kitted out Defender you can buy. At $141,000 (before on-roads and options – of which this car has another $6,000 worth), it's a little OTT for what is essentially a rugged off-road 4×4.
But putting all the bells and whistles aside, the 90 overall could actually be the most practical and enjoyable version of the two. With ample cabin space, a comfortable driving experience and all the tech to keep your mind at ease, it's worth a second look if you don't have any kids that require a school dropoff.
---
---
This Lunch Run, Uber Eats picked up the tab once again, with John and James using the pickup function to skip the wait times. The gourmet Redfern corner outfit St Jude is a new one for the series, delivering timely, scrummy sandwiches and wraps that hit the spot flawlessly.
John opts for the stacked 'Pastrami Reuben' and James for the 'Corn Fritters & Haloumi Wrap' – both delectable delights for anyone craving a toasted – but not over the top – delectable delight.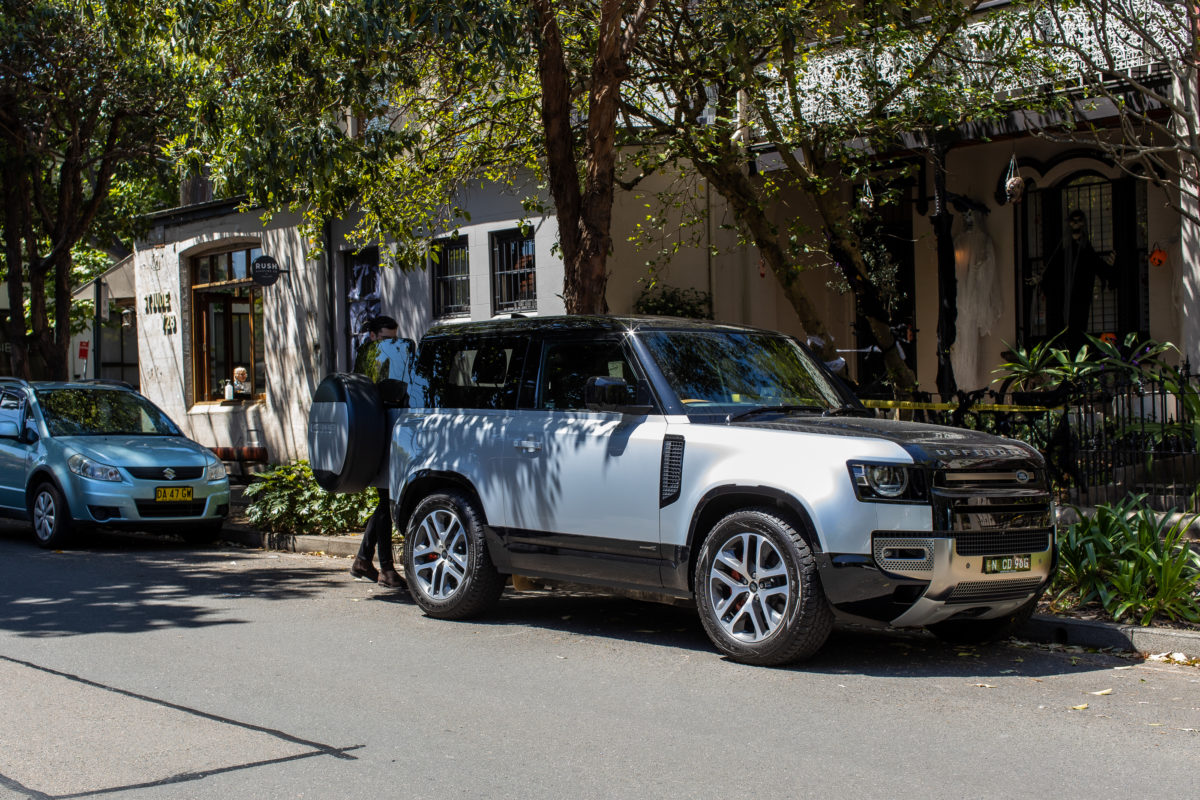 Check out the 34th episode of our 'Lunch Run' series with the Defender 90 X below, and download the Uber Eats app to cop a pick-up near you.
This article is proudly presented in partnership with Uber Eats. Thank you for supporting the brands who support Boss Hunting.