Buckle up for the next instalment of our Facebook Watch & IGTV 'Lunch Run' series, where we talk cars, food, and a healthy serving of smack.
In the BH garage this week is undeniably one of the most desirable cars on the road right now. The ever so seductive – yet discreet – Porsche 911 Turbo S. With a supercar price tag but a badge that only a handful of true car aficionados would recognise, the Turbo S represents the pinnacle of understated performance in the half-million dollar club.
Today's chariot is a clean 'Carrera White' example that is as enjoyable to drive through Sydney tunnels as it is to use as a picnic table for a scrummy lunch feed from Pott's Point's Small's Deli.
---
---
This Lunch Run, Uber Eats picked up the tab once again, with John and Jack using the pickup function to skip the wait times. The gourmet Potts Points classic wears a commendable 5.0-star rating, and while we've frequented it before, it's always worthy of another drop-in. John opts for the pumpkin-stacked 'June Bug' and Jack for the 'Comrade Ovo' – both delectable delights for anyone craving an Eastern Suburbs sambo.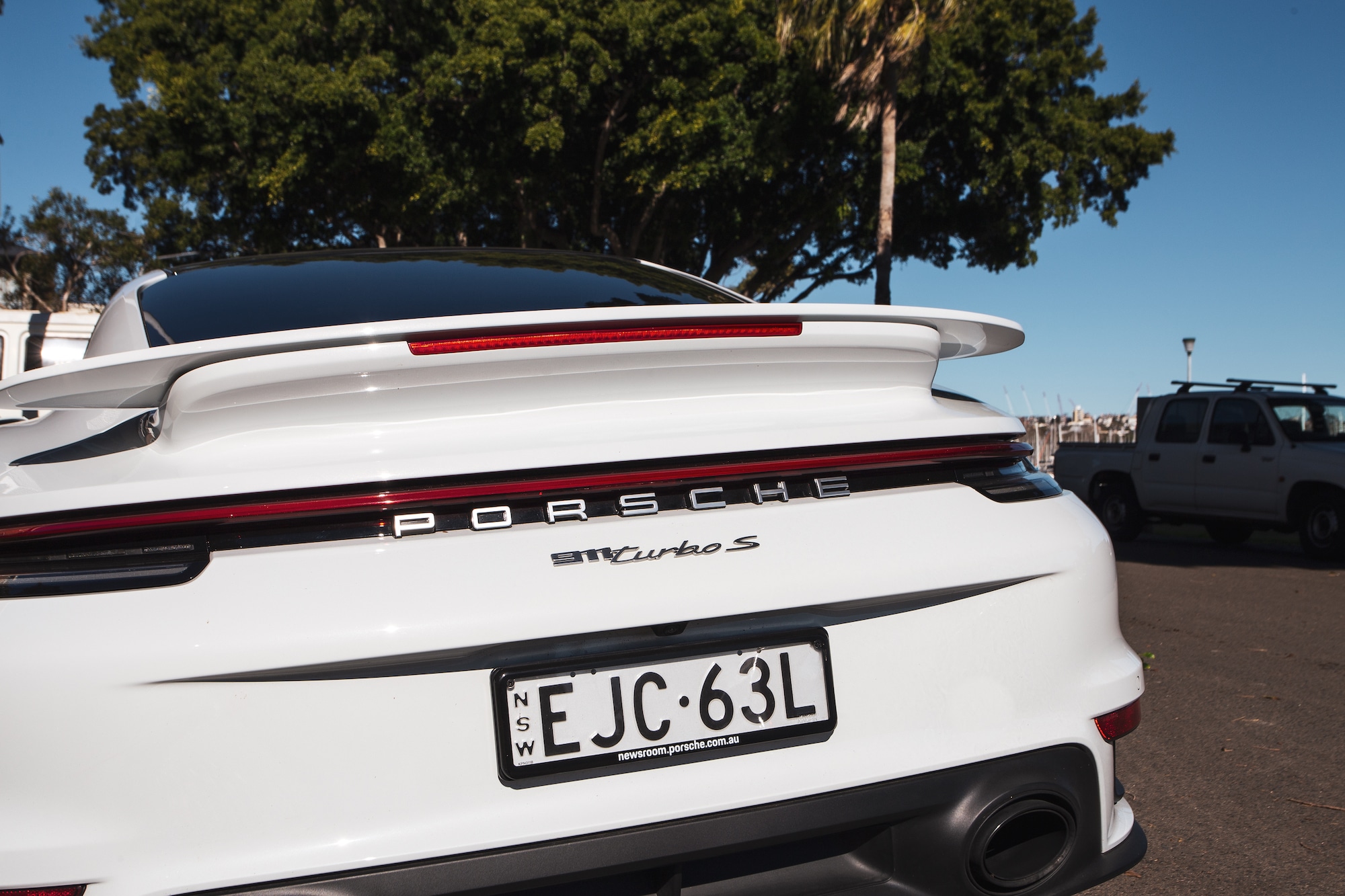 Check out the 33rd episode of our 'Lunch Run' series with the Porsche 911 Turbo S below, and download the Uber Eats app to cop a pick-up near you.