You might not know it yet, but there's a wave of new Mazda SUVs coming. Unfortunately for Australians, however, the box-fresh Mazda CX-50 won't find itself on our shores anytime soon, slated to be an exclusive release for the North American market – despite the fact, its aggressive form factor makes it pretty damn perfect for the Aussie outdoors.
The compelling new offering features a boxier and more pronounced profile, with additional width in both the front and rear ends that combine into what looks to be a more muscular presence on the road. Just add the squared-off wheel arches and amply proportioned fenders of the CX-50 and you've got a Mazda that looks like it was made for chewing up unsealed Australian roads.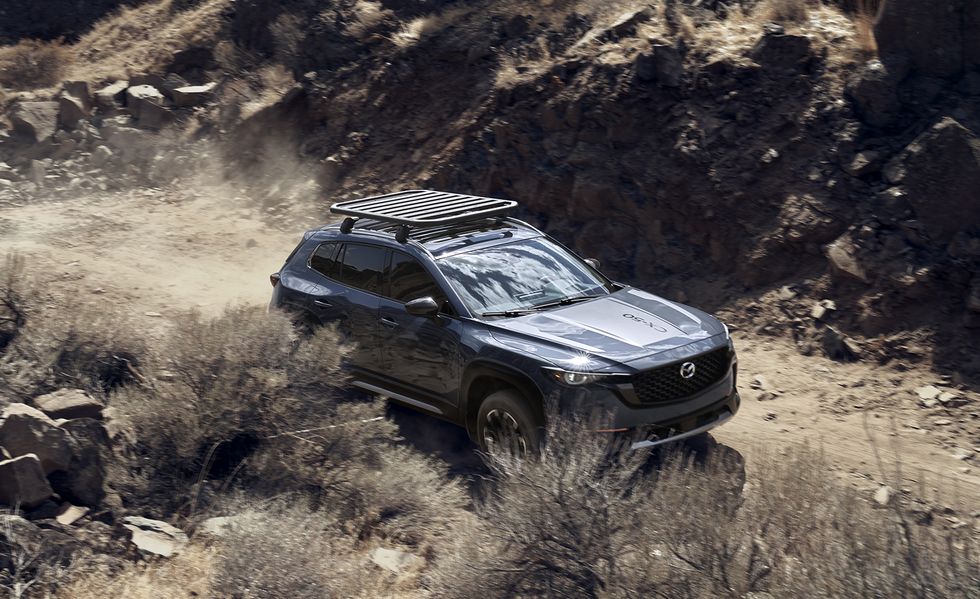 The new Mazda is set to be powered by either the 2.5-litre naturally-aspirated 'Skyactiv-G' four-cylinder engine or its turbocharged sibling, with plans revealed to include a hybrid model in the future. The Mazda CX-50 Hybrid will be the first hybrid model from the Japanese-founded automaker since the Tribute, which was first released back in 2008.
---
---
RELATED: A Drive From Sydney To Canberra Reminds Us Why The Mazda MX-5 Remains An Icon
For the hybrid model, Mazda has looked outside of its own manufacturing capabilities to ensure the success of the CX-50, with Toyota being confirmed as providing the petrol-electric powertrain. This isn't the only link between Mazda and Toyota for the CX-50 Hybrid, which is set to be manufactured in an Alabama factory that is shared between the two brands.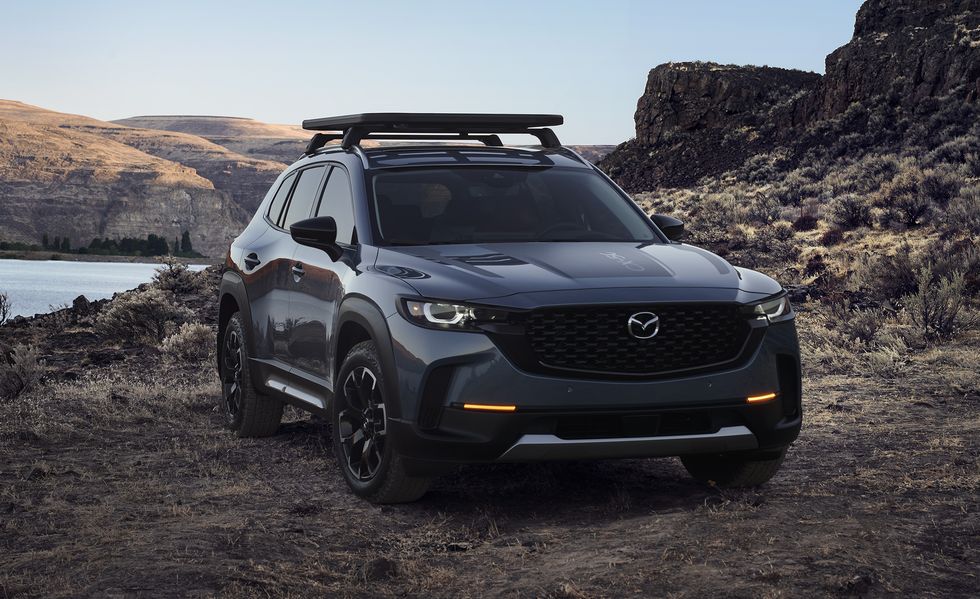 All versions of the CX-50 are set to contain Mazda's i-Activ all-wheel drive (AWD) technology and selectable drive modes, designed to enhance the riding experience no matter if you're tearing up the tarmac or taking an off-road detour. On top of that, the CX-50 is will also include a panoramic sunroof, which will be a first for Mazda, as well as other accessories to be confirmed.
The Mazda CX-50 is an exciting development for those who desire the brand's sophisticated design language, in a more rugged package. Hopefully, articles like ours – and success in the North American market – will see the marque (or an equally aggressive design) land down under in the not so distant future.