Parked right at the end of the pit lane walk, a seemingly lackluster Mercedes sits quietly, drowned out by the awesomeness of the Formula 1 cars just witnessed in the garages next door.
On any normal road on any other day, the sight of a Mercedes-AMG GT R would cause quite a fuss, but in the ruckus and excitement that is a Formula 1 Grand Prix, the GT R hardly gets a look in.
Proceeded by the likes of an SL63 AMG, CL55 AMG, C63 AMG and GT S before it, the GT R is the 11th car to regulate the Formula 1 circuit since Mercedes-Benz took up the job in 1996. The safety car is deployed "whenever there is an immediate hazard but the conditions do not require the race to be interrupted," usually implying an accident, but can also be a precaution during heavy rain.
---
---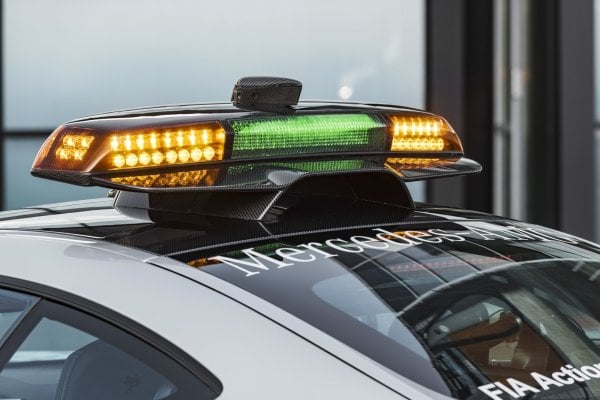 As soon as the GT R enters the track, no Formula 1 cars are allowed to overtake each other, the Mercedes only allowing cars to pass it until the race leader is directly behind and the safety car is then the leader of the pack.
Since 2000, Bernd Maylander has been tasked with the job of lead safety car driver, himself a decorated former touring driver in Formula Ford, the Porsche Carrera Cup, the FIA GT Championship and the German DTM touring car series. His experience gives him the ability to correctly gauge the optimum speed necessary to keep the Formula 1 car's tyres and brakes at the right temperature. While Bernd focuses on the driving, he's accompanied by a co-driver to operate the car's communications.
The GT R safety car's drivetrain is the same as its road-going brother, boasting 577 horsepower, however, its F1-specific bells and whistles are where it sets itself apart. From the outside in, the Mercedes sports a carbon air scoop and an F1 lightbar, while its interior tech includes fully integrated iPads, radio systems, and even in-car WLAN hotspots to allow for multiple channels of contact with Race Control.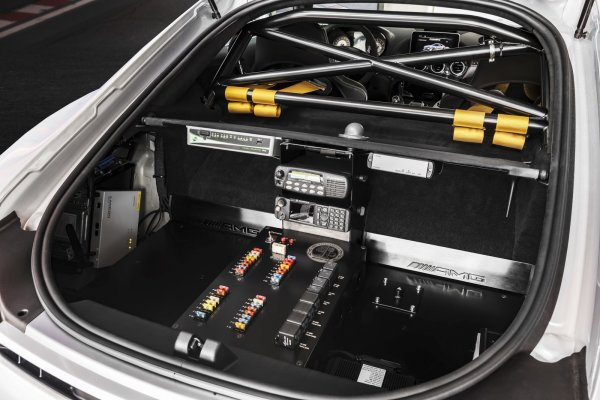 When the race is safe to continue at the original pace, the safety car will switch off its orange lights and enter the pits just short of the start line. As soon as the race cars are to cross the line again, the battle recommences.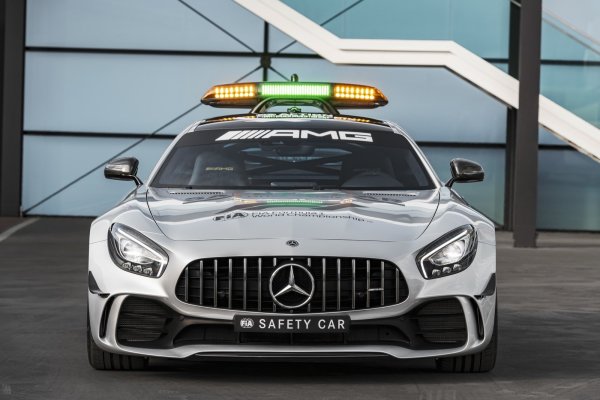 The next race is Monday, April 9th in Bahrain, with kick off at 1.10am AEST.