Good things come to those who wait, which is lucky for the octet of Australian buyers who have put their names down for the long-delayed Mercedes-AMG One. Finally revealed in all of its glorious details last week, the Mercedes-AMG One is the new left-hand-drive-only hypercar from the German automaker that has car enthusiasts wide-eyed and hoping to spot one in the wild.
The hybrid Mercedes-AMG One was first announced back in 2017, but after facing a myriad of challenges in getting the car to production (a global pandemic didn't help), it was announced at the end of last year that the car was finally ready to enter production. Among the issues were a host of engineering hurdles that needed to be overcome, with the turbocharged 1.6-litre V6 race engine needing to be effectively linked to no less than four separate electric motors that would see the hybrid power train putting out an eye-watering 782kW.
The twin-seat coupe is the most powerful road vehicle AMG has ever developed, with a top speed limited to 352km/h which also makes it the fastest. This finally sees the 344km/h record held by the Mercedes CLK GTR coupe broken after enjoying the crown for nearly a quarter of a century.
---
---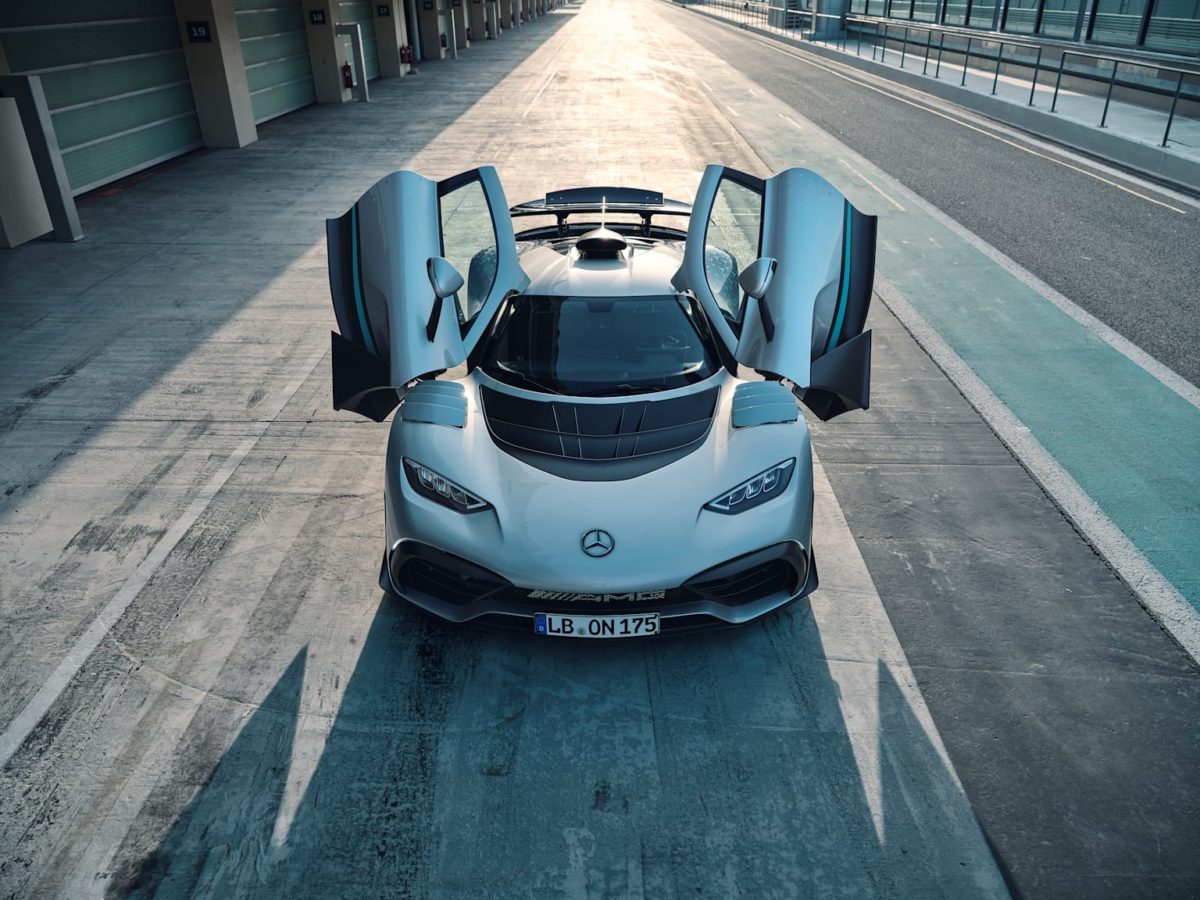 RELATED: Mercedes-AMG 'One' Hybrid Hypercar Is (Finally) Going Into Production
Now that the much anticipated new Mercedes hypercar is set to go into production, AMG is looking to start delivering vehicles by the end of this year. Of the 275 cars that are scheduled to leave the Affalterbach-based factory, Mercedes has confirmed that eight vehicles will be arriving Down Under for Australian clients, which is an exciting proposition for car enthusiasts around the country.
With an RRP of close to €2.8 million (AU$4.2 million), you're unlikely to spot one at your local car meetup, but with eight examples of the recently revealed Mercedes-AMG One destined for Australian roads, it's not impossible that you won't see one out and about soon enough. If you do, make sure you send a picture to us here at Boss Hunting.