Almost 30 years ago on August 25th of 1990, Michael Schumacher climbed into a Jordan 191 Ford Cosworth HB – his very first Formula 1 car – officially making his F1 debut at the 1991 Belgian Grand Prix by replacing Bertrand Gachot (who had just been imprisoned for aggravated assault).
Despite retiring after just a single lap, over the course of the next twenty years, Schumacher would be elevated to legend status, setting records only now being broken by Mercedes' Sir Lewis Hamilton, and collecting a grand total of seven world championship titles. Now, the very set of wheels which started it all is up for sale for £1.25 million (AU$2.3 million).
The Jordan 191 Ford Cosworth HB in question represents just one of seven ever built, and one of two piloted by Schumi (in addition to team mate Andrea De Cesaris during the 1991 Hungarian Grand Prix). In its debut season, the 191 claimed a fastest lap and placed as high as P2 during a GP.
---
---
RELATED: Michael Schumacher's $11.6 Million Lake Geneva Mansion Is Now For Sale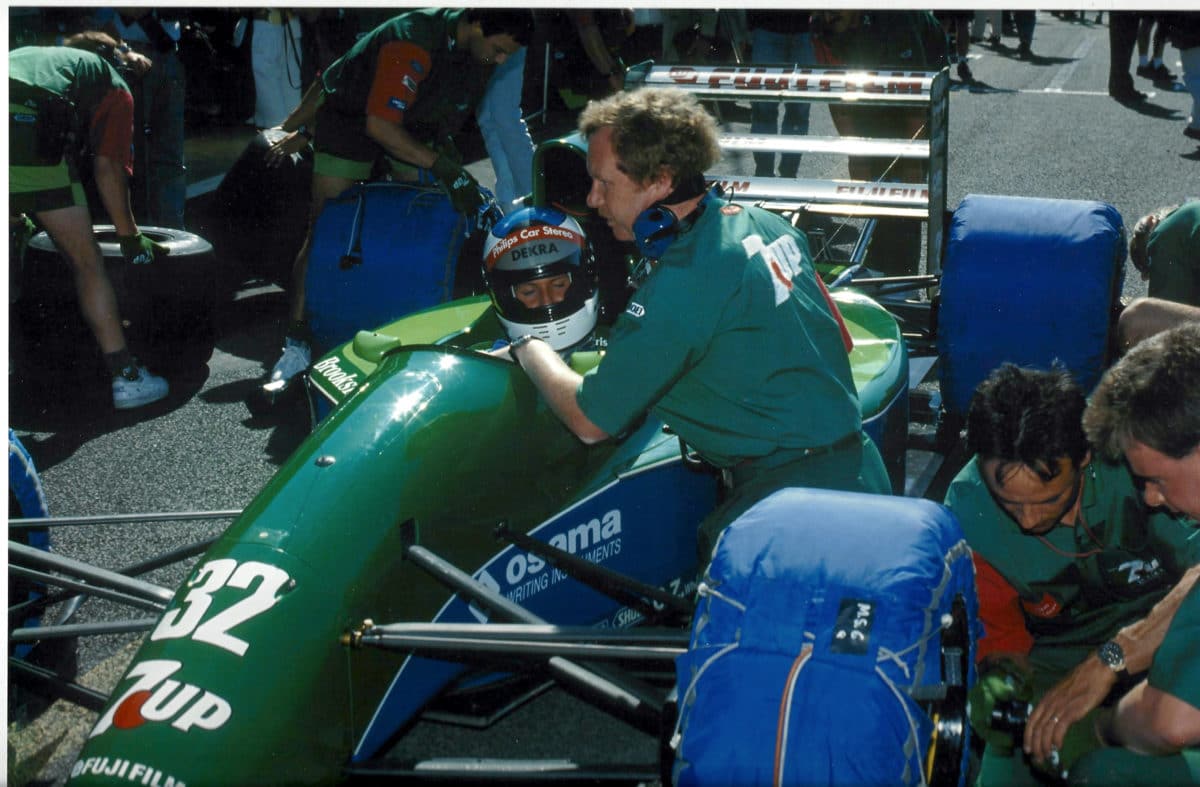 In the years after its retirement in 1991 wherein Jordan finished 5th overall in the F1 Constructors World Championship that season – behind McLaren, Williams, Ferrari, Benetton – the 650-horsepower rig found its way to a Belgian car enthusiast and serious collector, who enjoyed the emerald machine for a decent period of time. Over a decade later in 2005, it was sold to a fellow enthusiast/serious collector, eventually bringing us to present day.
The Jordan 191 Ford Cosworth HB has occasionally been raced in the Boss F1 Series and showcased in the Goodwood Festive of Speed – but the good news is, it's been kept in near-pristine condition.
"191-6 remains in working condition to this day," reads the listing.

"And the Ford HB engine is still rebuilt by Langford Performance Engineering – the same company that rebuilt the engines in 1991!"
The Michael Schumacher Jordan 191 Ford Cosworth HB – AKA his very first F1 car – comes with the original steering wheel framed in a display case, a model car signed by the great man himself, as well as a certificate of authenticity.
Check it out below.