I don't care who you are. Even if you're rocking a Bezos-level bank account, $200 million is a lot of money. Certainly far too much to spend on a single car. And yet some unknown billionaire has recently taken it upon themselves to pay that very amount, crowning an ultra-rare 1955 Mercedes-Benz 300 SLR Uhlenhaut Coupe as the most expensive car in the world (as of 2022).
Auctioned at an invitation-only event hosted by RM Sotheby's, with a final sale price of €135 million / $203 million, the 1955 Mercedes-Benz 300 SLR Uhlenhaut Coupe in question has effectively left all previous records in the dust. Prior to this, the title of most expensive car ever sold at auction belonged to a 1962 Ferrari 250 GTO sold for US$48.5 million / AU$68.8 million back in 2018; with a 1963 Ferrari GTO fetching US$70 million / AU$99 million through a private sale that same year. But that's all ancient history now.
So how can anyone justify the staggering valuation? For context, this represents one of just two 1955 Mercedes-Benz 300 SLR Uhlenhaut Coupes ever manufactured — and ranks among the most prized rides in auto history.
---
---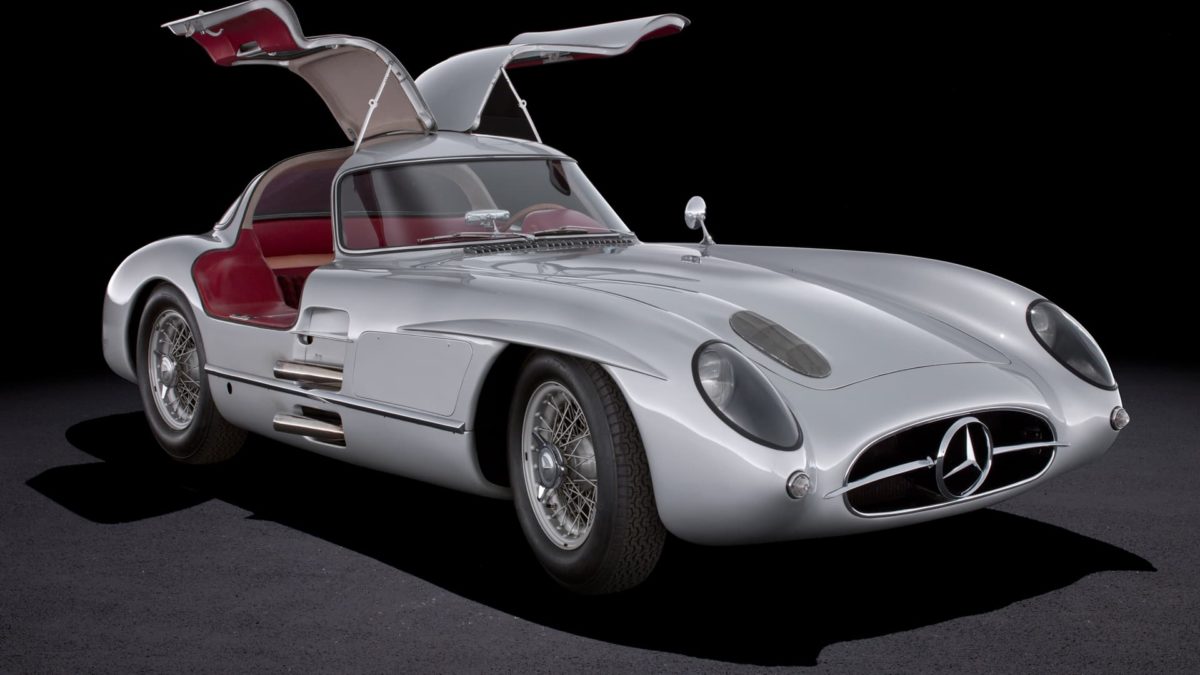 RELATED: Inside The World's Most Expensive Car Collection
"Their racing cars from the 1930s and 1950s are rare, and most are still owned by the factory, so any that come to market are highly sought after," explains Brian Rabold, Hagerty Vice President for Automotive Intelligence.
"It's reasonable to say that nobody ever imagined that this car would ever be offered for sale," says Peter Wallman, RM Sotheby's Chairman for the UK & EMEA.
"So for Mercedes-Benz to ask RM Sotheby's to conduct the auction was an absolute honour."
Named after chief engineer and designer Rudolf Uhlenhaut, fun fact, it's based on the W 196 R Grand Prix car which won two World Championships with Juan Manuel Fangio at the wheel. Not-so-fun fact, the 300 SLR Uhlenhaut Coupe's racing counterpart is best known for a fatal accident at Le Mans which left 83 spectators dead. Anyway…
The 300 SLR Uhlenhaut Coupe houses a 3.0-litre straight-eight petrol engine capable of sending 228kW/317Nm to the rear wheels, mated to a five-speed manual transmission. We're talking 0-100 within 7.7 seconds and a claimed top speed of 300 km/h (verified top speed: 290 km/h).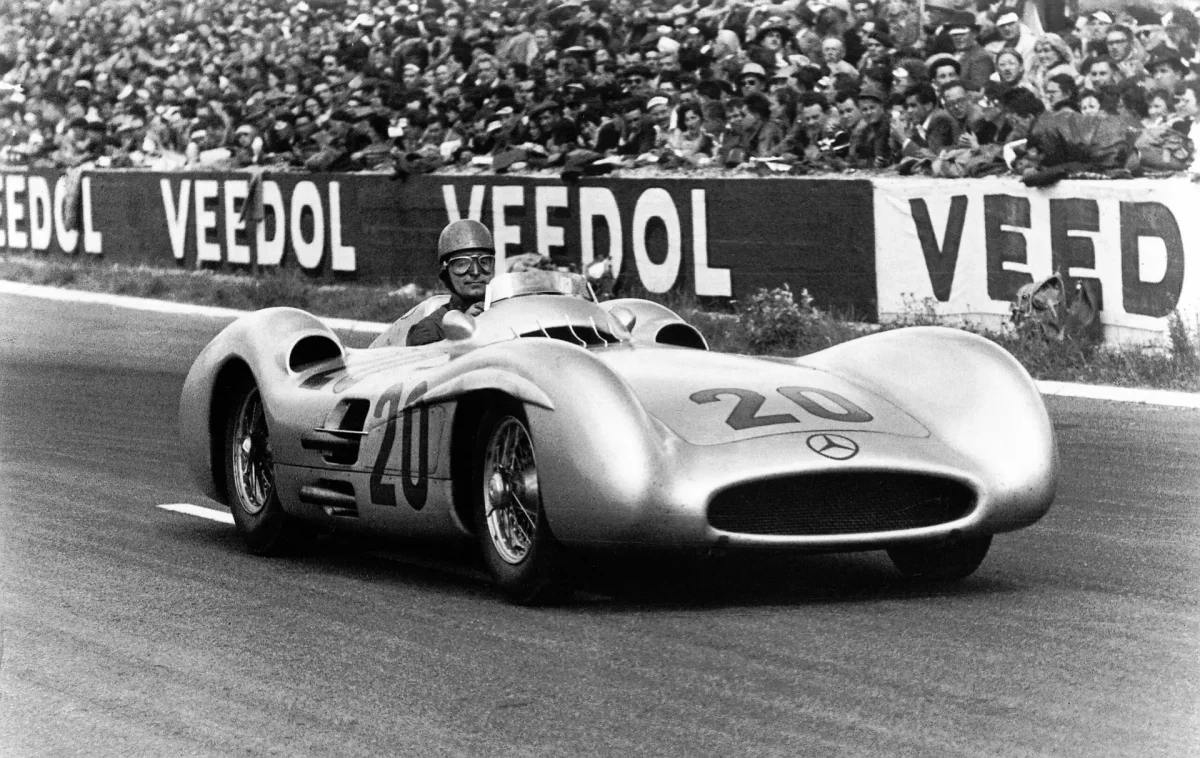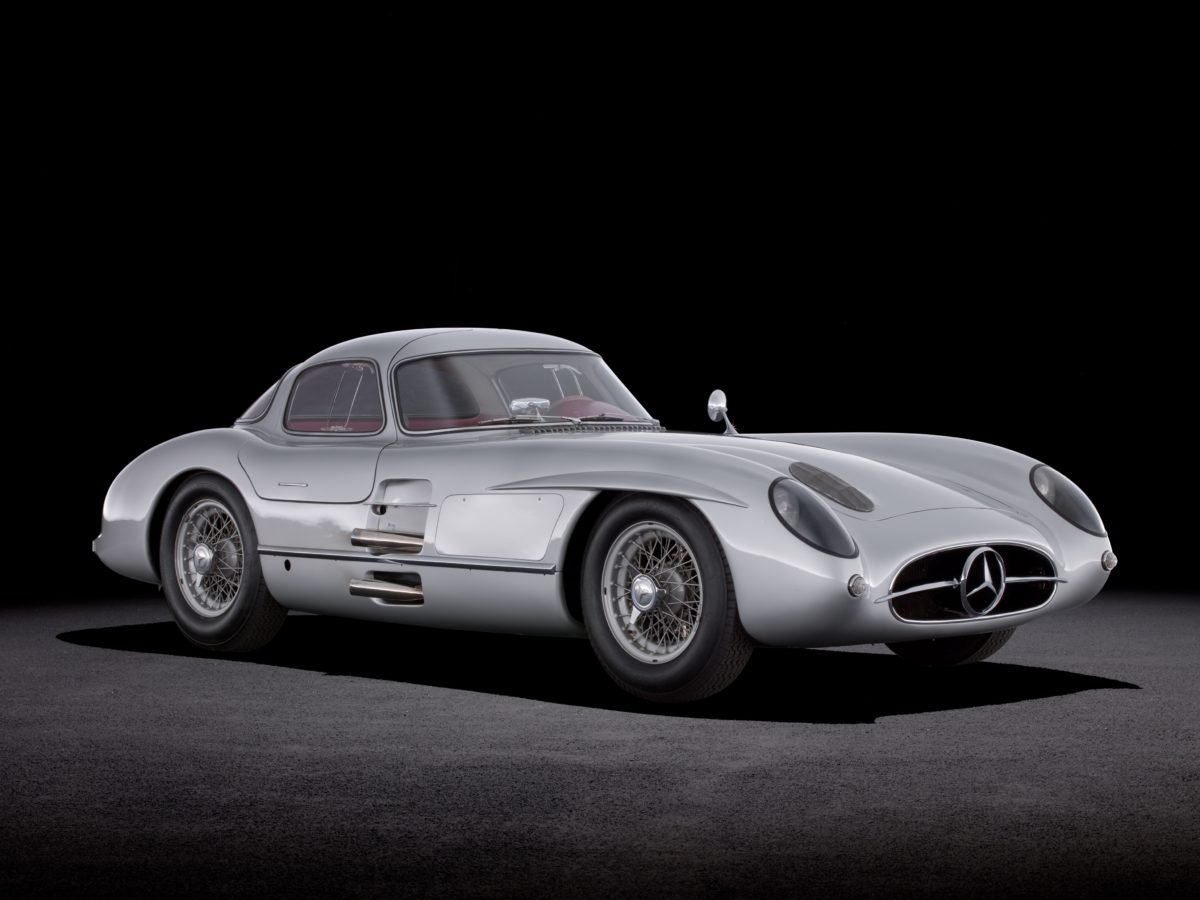 RELATED: Justin Bieber Is Banned From Buying Ferrari (And It's Too Late To Say Sorry)
---
---
As alluded to earlier, while the successful bidder hasn't been revealed, sources indicate they're a "well-known figure from Britain's automotive industry and a long-standing collector." According to Drive, Ineos CEO Jim Ratcliffe has been cited as a possible candidate due to his personal connections to Mercedes-Benz motorsport and "significant private car collection."
"The buyer has agreed that the [car] will remain accessible for public display on special occasions," confirms Marcus Breitschwerdt, Head of Mercedes-Benz Heritage.
"Meanwhile, the second original 300 SLR Coupe remains in company ownership and will continue to be displayed at the Mercedes-Benz Museum in Stuttgart [where the auction actually occurred]."
Mercedes-Benz has also stated it'll donate the proceeds to create a fund for scholarships and educational research into the environment and decarbonisation.