Instagram is a breeding ground for the spread of luxury car photos, but you'll be interested to know that luxury doesn't always correlate with popularity, as proven by car insurance website Veygo.
A study in March ranked the cars most frequently posted about on Instagram by counting the posts that included either of the two most popular hashtags for each vehicle.
They only looked at models which are still currently in production and admitted that certain hashtags had to be excluded due to having multiple meanings that gave conflicting results e.g. #golf.
It comes as no surprise that the likes of Porsche's 911 rank highly, but you probably weren't expecting the Honda Civic to be giving it a run for its money also. Check out the full list below.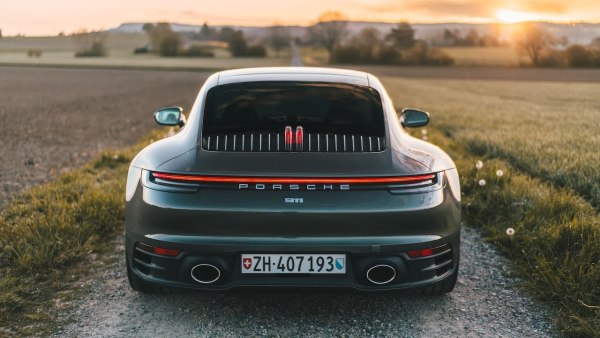 30. Audi TTS (1,076,157)
29. Fiat 500 (1,129,776)
28. BMW i8 (1,227,050)
27. Audi A1 (1,293,122)
26. Audi A3 (1,455,299)
25. Volkswagen Golf (1,483,815)
24. Audi S3 (1,395,759)
23. BMW M2 (1,584,595)
22. Mazda MX-5 (1,543,179)
21. Vauxhall Corsa (1,527,493)
20. Toyota Corolla (1,638,684)
19. Audi A4 (1,724,756)
18. Honda Civic Type R (2,012,336)
17. Porsche 911 (2,194,361)
16. Porsche Carrera (2,224,801)
15. Mini Cooper (2,300,154)
14. Lamborghini Huracan (2,415,106)
13. Chevrolet Silverado (2,429,824)
12. Subaru Impreza (2,862,240)
11. BMW M5 (3,046,853)
10. Audi R8 (3,065,855)
9. Lamborghini Aventador (3,272,048)
8. BMW M4 (3,786,857)
7. Chevrolet Corvette (4,208,898)
6. Chevrolet Camaro (4,981,907)
5. Jeep Wrangler (5,651,018)
4. BMW M3 (6,330,692)
3. Nissan GT-R (7,644,950)
2. Honda Civic (7,946,870)
1. Ford Mustang (12,812,955)
RELATED: Odell Beckham Jr's Custom Cleveland Browns Rolls-Royce Cullinan