Following a series of teaser announcements and media previews, the new 2022 Porsche 911 GT3 has finally been revealed, confirmed for delivery in Australia in the second half of this year.
The specs are headlined by a naturally aspirated 375kW/470Nm 4.0-litre flat-six engine, which revs to 9000rpm and can switch between a seven-speed dual-clutch automatic or optional six-speed manual transmission. Also on the feature list is a swan-neck rear wing for more efficient aerodynamics and a Nurburgring time of 6 minutes and 55.2 seconds – roughly 17 seconds faster than the preceding 991.2 model, which recorded 7 minutes and 12.7 seconds in 2017.
Porsche are making the bold claim of a 3.4-seconds from 0-100 (PDK) and 3.9 seconds (manual) for the new GT3, which produces 503hp barrelling towards a top speed of either 318km/h or 320km/h depending on which gearbox is fitted.
---
---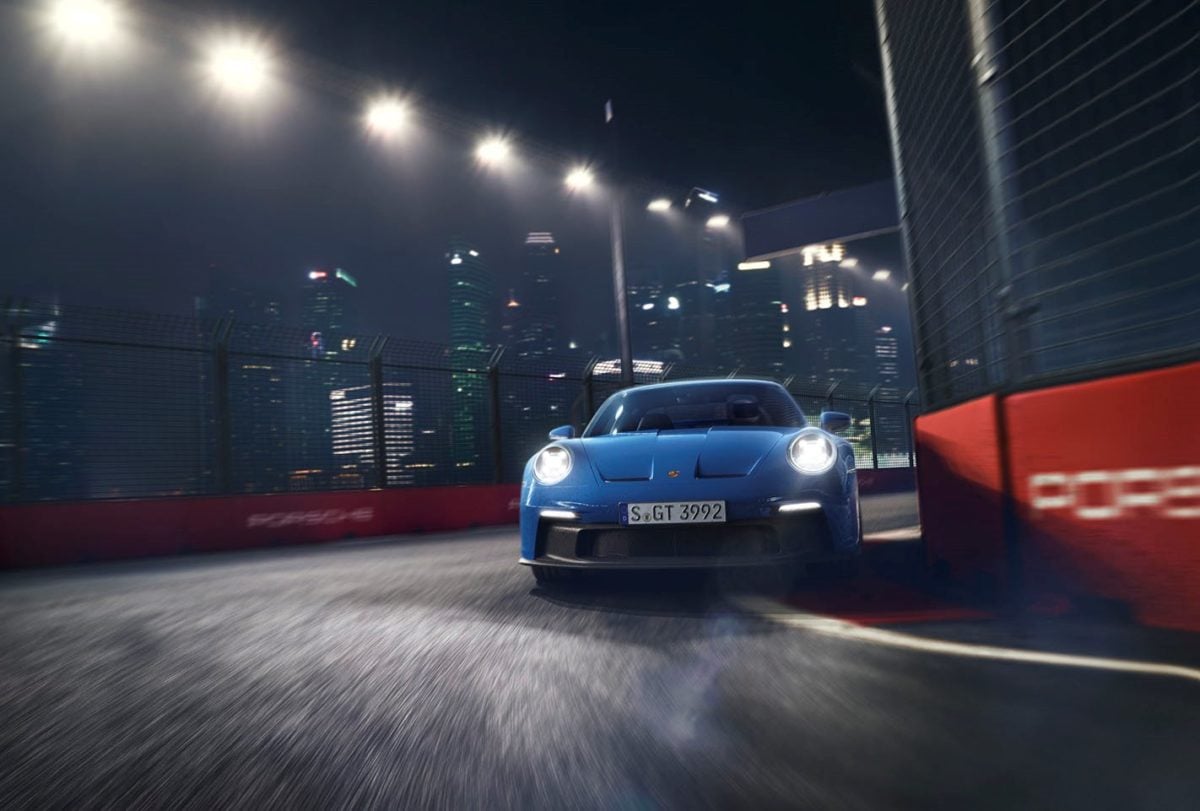 Porsche's Motorsport division has included a double-wishbone front suspension under the hood, switching out the previous 911 GT3's MacPherson struts. They've also filled the arches with 20-inch front and 21-inch rear centre-locking with forged black alloy wheels in Michelin Pilot Sport Cup 2 R tyres.
Depending on choice, you've got steel or carbon-ceramic brakes, with the steel measuring 408mm up front and 380mm at the rear; the carbon-ceramic brakes, on the other hand, will measure around 410mm on the front axle.
There seems to have been a tighter focus on using lightweight materials for the new 2022 Porsche 911 GT3, making up for the larger alloy wheels and wider body with carbon-fibre reinforced plastic material for the front bonnet and rear wing, lighter glass windows and brake discs, no rear seats, and lightweight alloy for the wheels. The result is roughly 1435kg (PDK) or 1418kg (manual), which is pretty much equal with the preceding model.
RELATED: Diego Maradona's Ultra-Rare Porsche 911 Carrera Is Heading To Auction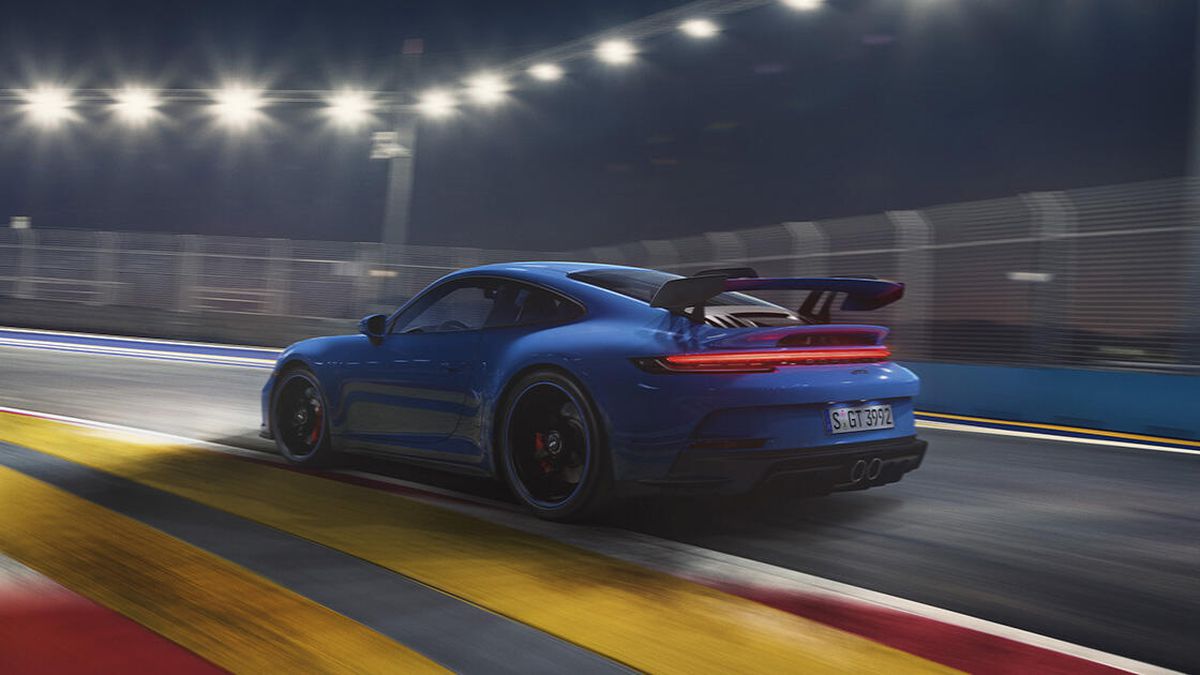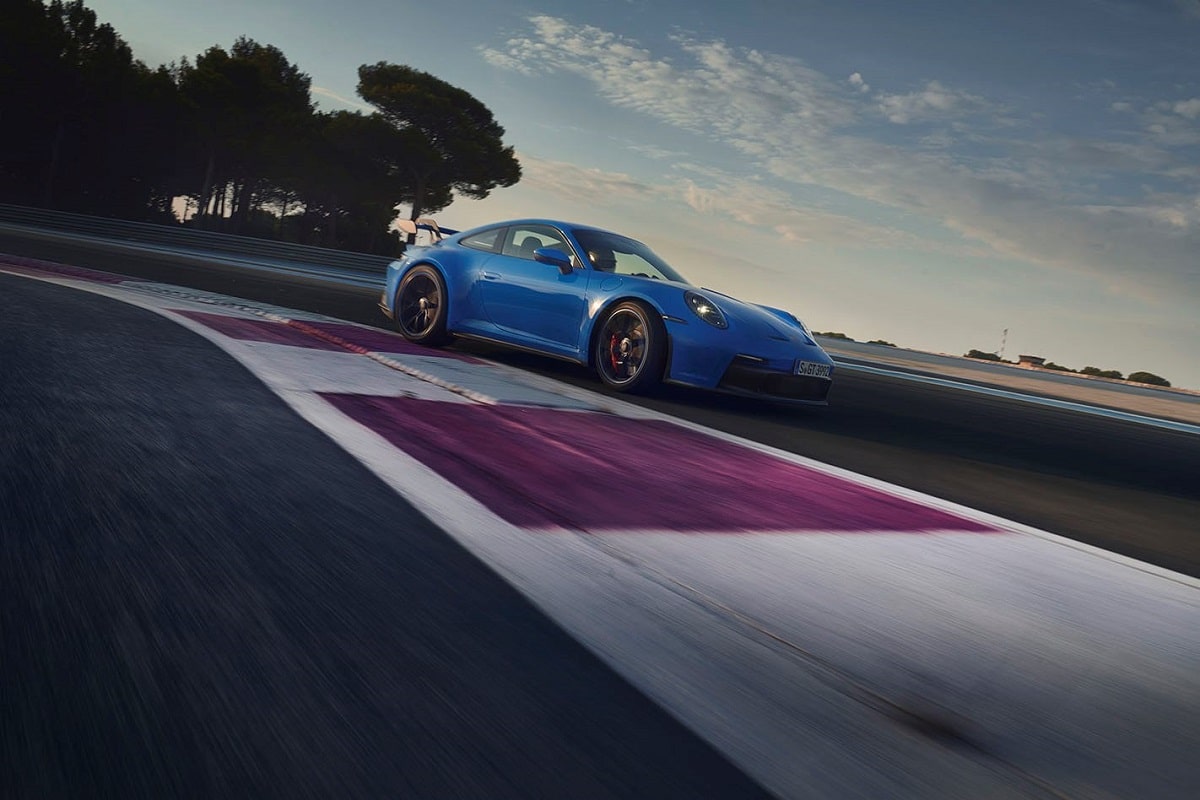 How Porsche have handled aerodynamics is quite interesting for this car. As mentioned above, the swan-neck rear wing is the grace feature here, allowing the support struts to be attached to the top of the main wing plane, as opposed to the bottom. This will streamline the flow of air underneath and increase downforce. Round this out is dual bonnet vents, an adjustable front splitter, deeper side skirts, a wide front air intake, and a rear diffuser with a pair of exhaust tips, redesigned, it seems, to align with the GTE-spec RSR racer.
Track drivers should be very satisfied with the amount of information the semi-digital instrument cluster features on the new Track display, which has scope for tyre pressure, oil pressure and temperature, water temperature, fuel level and other pertinent information for those really looking to push this car.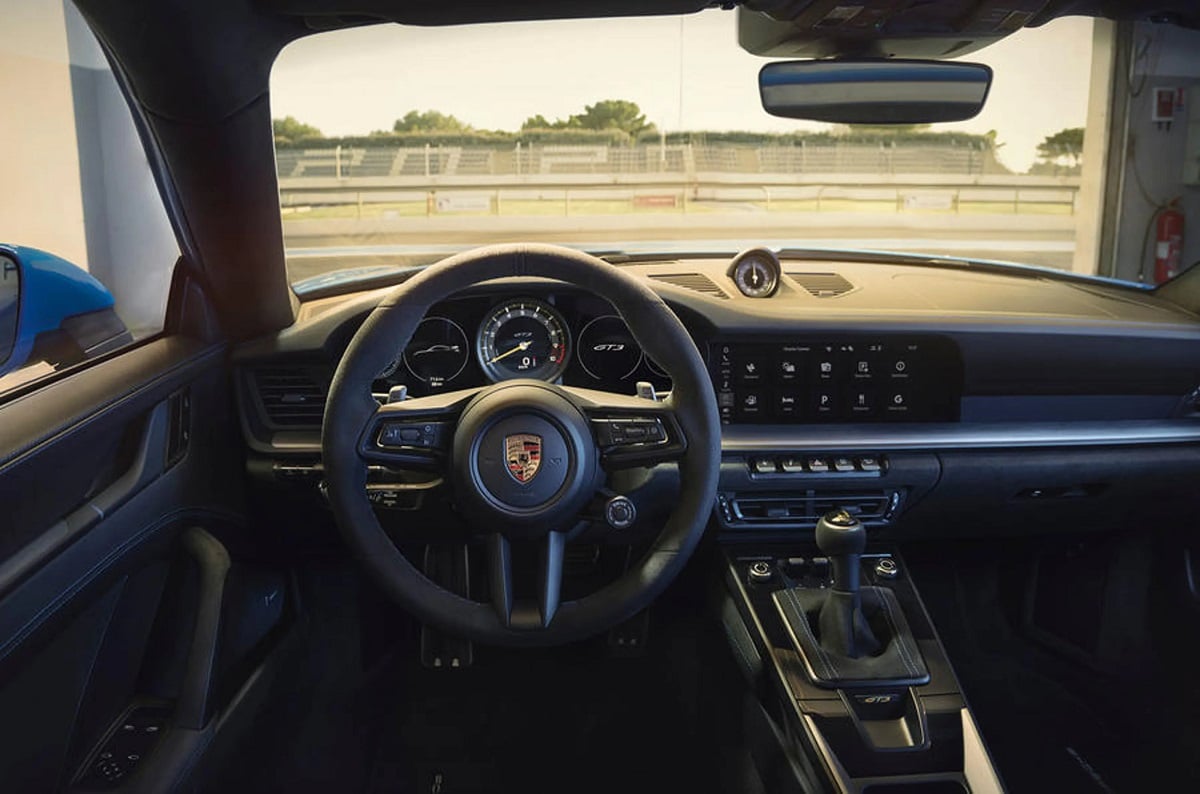 Also in the cabin, you'd spot lush upgrades like a suede steering wheel with a drive selector to switch between Normal, Sport, and Track modes, race bucket seats, and a rather unique PDK gear selector which is shaped much like a manual gearstick. You'll also get a unique shift assistant system which displays illuminated bars on both the left and right of the rev counter.

Porsche's Manufakture range will be available for those who want to specify their GT3 and choose from options like painted wheel rims, a body-colour matched tachometer, tinted LED matrix headlights and LED tail-lights, and an exposed carbon-fibre roof. Of course, other trim accents like seatbelts and stitching can be delivered in different colours.

Pricing for the new 2022 Porsche 911 GT3 has not yet been confirmed, although you may want to get in contact with your local dealer sooner rather than later – this will be a popular one.
---
---