Unveiled at the Frankfurt Motor Show earlier this week, the Porsche Mission E Concept looks set to be one of the most insane cars on the road and if it ever goes into production will be a huge leap forward for the electric vehicle movement.
Sporting over 600 bhp a 500 km+ driving range, the all-wheel drive and all-wheel steering (yes all-wheel steering) Mission E is capable of 0 to 100 in under 3.5 seconds and a charging time of around 15 minutes, a figure made possible by the fact that the Porsche runs at 800-volts – double the 400 volts that current electric cars run at.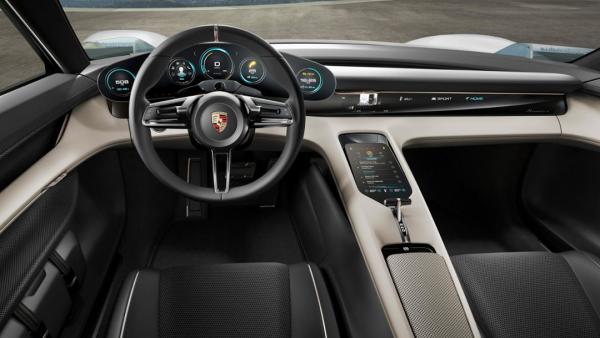 The interior of the car is incredibly futuristic and much like the Tesla Model S, the lack of a transmission allows for expansive space throughout the cabin, and the interior technology is just as impressive as the motor tech with eye-tracking and gesture control based entertainment and control systems.
---
---