It's an unbelievable perk of this job that I get to experience cars – more specifically, luxury cars – for a decent period of time without having to actually buy or lease them.
If I had to go into a dealership and drop $130k on a new whip after a mere 30 minute test drive through Sydney's stagnant Eastern Suburbs, I'd be cautiously hesitant to say the least. Many times I've hated – or loved – vehicles in the first half hour behind the wheel to then completely back flip on this opinion seven days later.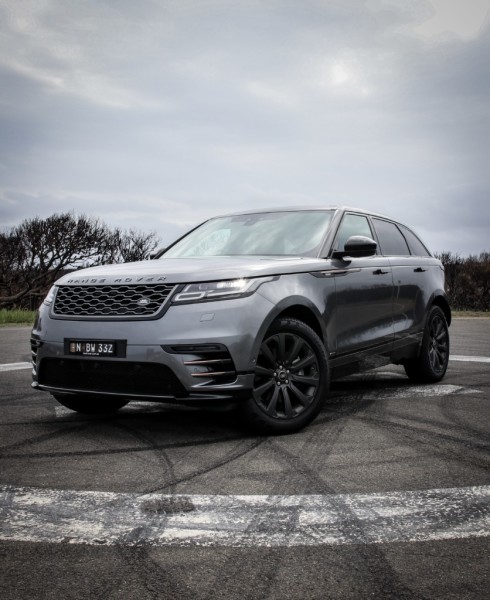 One that I was pleasantly looking forward to incorporating into my daily routine was Range Rover's slick and sexy new 2018 Velar variant. Designed to bridge the gap between the beefy Range Rover Sport and its squashed Evoque little brother (or maybe sister), the Velar certainly left an outstanding impression following our experience at its national press launch back in September.
---
---
After two weeks with the Velar over the holiday period, my resonating thoughts seemed to only reinforce initial sentiments felt a few months prior – and reinforced with tenacity they were. Aside from the obvious praise I must award Land Rover for this masterpiece, here are a few standout points I'd like to highlight.
Many of our followers were hesitant about the space available in the Velar. I can vouch with absolute confidence that this thing can carry people, gear and both simultaneously and with an effortless ease. I ferried the whole family to Christmas lunch (including all the gifts back), took myself and some mates on a multi-day camping trip and even transported industrial-sized music speakers from A to B for a New Year's party. The Velar's sweptback profile only restricts the height of some objects in the boot area, but pushes far enough back into the cabin horizontally to give you the option to lie objects down. Even with the driver's seat very far back, it's also worth noting that rear cabin passengers won't find themselves cramped at all.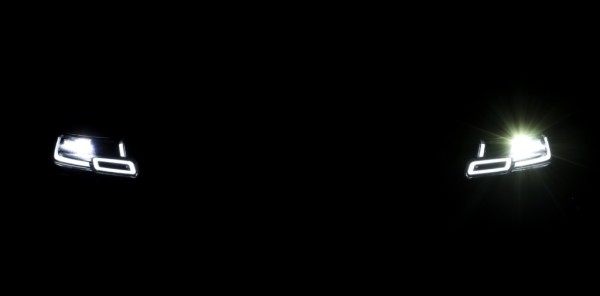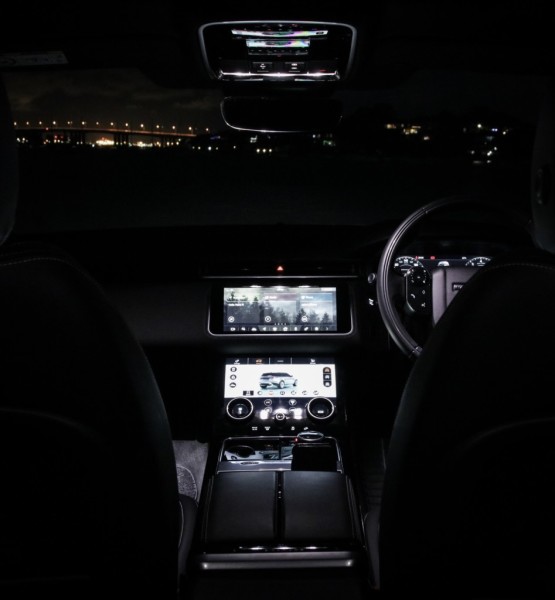 While the panoramic roof is an optional extra, we've come to agree that it should really be a no-brainer for anyone seriously considering this vehicle. The airy ambience that it awards the cabin is worth the money in itself. The sliding sunroof, however, only retracts a little over a foot wide, thus not bringing much to the party meaning it can be given a miss.
One thing that really hit the soft spot and confirmed my adoration for the Velar is its mean, beefy presence without loudly sticking out among other cars on the road. If one were to double take, they'd think "wait, what is that thing?" while you've already coolly passed by and simultaneously forced back a smug grin that just can't be helped. This, combined with the Velar's fluid steering and comfortable ride gives you the impression you're zipping around in one very slick spaceship. This sensation is quite difficult to accurately articulate, but becomes more and more pleasant as your relationship with the car evolves.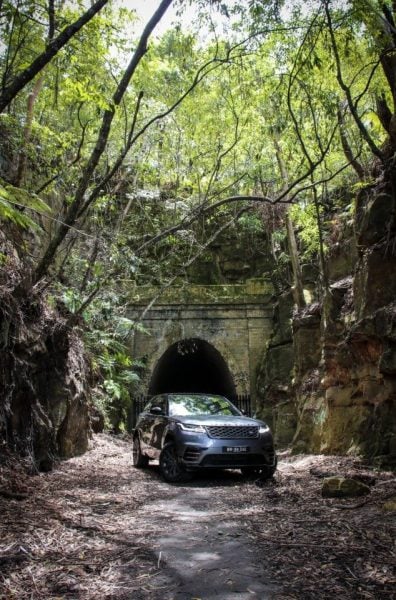 As far as our opinion on the overwhelming amount of optional extras that are available to customers – that really is no one's preference but your own. Instead, I'll nominate here three extras that I loved about my particular Velar, and three extras that I wish it had.
(Sliding) Panoramic Roof – Like previously mentioned, airy, luminous and an extra dose of Vitamin D. The sliding element of the panoramic roof, however, is unnecessary.
Privacy Glass – Available for the rear windows only, this really muscles up your ride and compliments the black top roof.
---
---
All-Terrain Progress Control –Absolutely essential for anyone even considering taking it off-road. Jump straight to our launch review for a breakdown of this autonomous wizardry.
These are just a few things I wish it had…
Heads Up Display – A very unnecessary (but very cool) extra. For a cruiser as cruisy as this, a HUD would take a lot of the hassle out of long distance highway driving and make cruise control simpler.
Heated Seats – The massaging seats are definitely not necessary but even most Nissans come standard with climate controlled seats these days. It might annoy you that you have to pay for it but there's no point freezing your tits off in a $130k investment.
Vintage Tan Interior – Despite pretty much any exterior colour you choose, a tan interior is always supreme class. It has the same connotations in a Ferrari as it does in a Lexus and therefore also in a Velar.
To wrap your head around the million and one ways you can customise your Range Rover Velar, shoot over to Land Rover's website. Velars fluctuate between roughly $71,550 and north of $200,000 depending on how many boxes you tick.