The show has been stolen in Geneva overnight by none other than an electric supercar company, with the debut of the next incarnation of the mind-bending Concept One – the Rimac C_Two.
The Croation EV automakers have taken the electric hypercar scene to stratospheric levels, infinitely beyond anything an internal combustion supercar can presently achieve.
With a staggering 0-100 kph squirt of 1.85 seconds, an earth-shattering top speed of 415 kph and taming a colossal 1914 horses under the bonnet, the C_Two is unlike anything to ever be made with four wheels.
In homage to The Grand Tour host's little mishap during a hillclimb event in Switzerland last year (and by mishap, we mean a 100-metre drop off a cliff that should have roasted him alive), the EV company has placed a slender, bespoke fire extinguisher in the centre rear boot.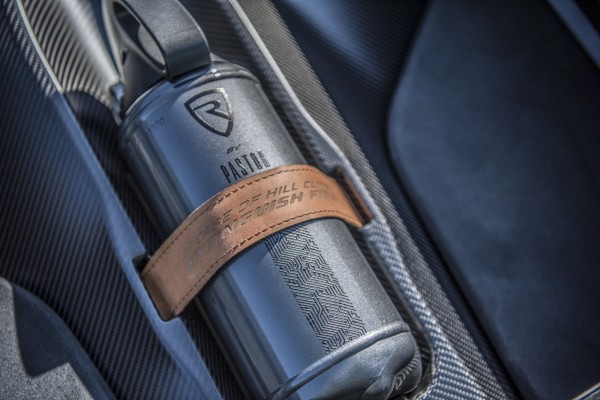 Within arm's reach of the driver, the leather band restraining the emergency device reads "IN CASE OF HILLCLIMB, EXTINGUISH FIRE."
Hammond spoke to Drivetribe about the dig, offering a very diplomatic and modest response. "I'm delighted. I've always wanted to have a real influence on car design. And now I have."
Considering he did completely destroy one of only eight Rimacs in the world, he'd have to watch what he says if he wanted to drive one ever again. Scarily, the C_Two has an astonishing 700 more horsepower than its Concept One ancestor and an insane 2,300nM of torque.
See here for Richard Hammond's candid interview with Rimac's CEO following his crash last year.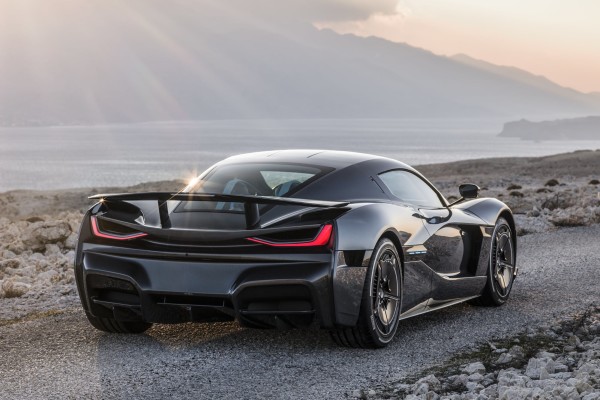 RELATED – Our Tesla Model S P100D review, the fastest electric production car available in Australia.