It's been on the horizon for a number of years, and today, finally, Elon Musk officially launched the Tesla Model X, the first new car from Tesla in over three years. Needless to say the Model X is a game changer, and that's no overstatement.
So why the wait?
"I'm not sure anyone should make this car, really. I mean, yeah. There is far more there than is really necessary to sell a car," says Musk, an nod to the fact that the X may be just slightly over-engineered, and a good explanation as to why the Model X has been almost delivered two years late.
---
---
Judging by the reviews and short drives we've seen so far, the wait was well worth it.
First of all there's the fact that the Model X is basically an improved Model S in a new skin. Given the Model S beat the Consumer Reports rating system, scoring 103 out of a possible 100 points, it's fair to say the Model X will not be lacking in any department. The Verge called it, "the coolest, fastest, most luxurious SUV short of a Bentley [Bentayga]", and priced at US$140,000 for a fully specced top of line P90D it's starting to get into the same pricing realms as the yet to be released Bentley.
Then there's the features that really make the Model X stand out from the crowd. The much touted 'Falcon Wing' doors are truly incredible, with sonar sensors hidden behind the metal of the doors which calculate how far they can open without smashing into the car next to you or the roof above you. This sounds incredibly complex, but it works incredibly well. Tesla engineers say the doors can open with as little as 12 inches on each side of the vehicle. They'll also open automatically when you walk close enough to the door with the key in your pocket, and close automatically when you give the brake a tap.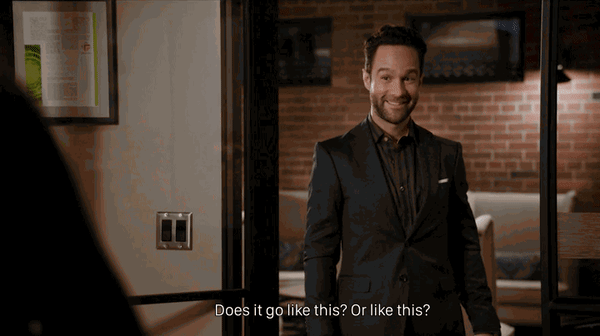 Another feature of the Model X is the huge panoramic front windscreen, "the largest piece of glass in a car ever, I believe," says Musk, a feature that Tesla believes will have negate motion sickness due to the fact that passengers will have a better view of the outside world. It looks to us like riding in the cockpit of a helicopter…so pretty awesome.
Love or hate the looks (and the slightly OTT doors) of the Model X (which, by the way has a 400km range on a full charge), there's no doubt that this is a huge step forward for the automotive industry, and proves yet again that Tesla are doing things nobody else in the industry can even get close to.
Oh, and the 7 seat Model X does 0-100km/h in 3.2, about the same as a Porsche 911 Turbo.
We can't wait to get behind the wheel.
---
---