When someone mentions a Fiat 500 it dreams up images of a cute city runaround my grandmother would drive, but that's far from the case with these aggressively tricked out Fiat 500 Abarths we have here today.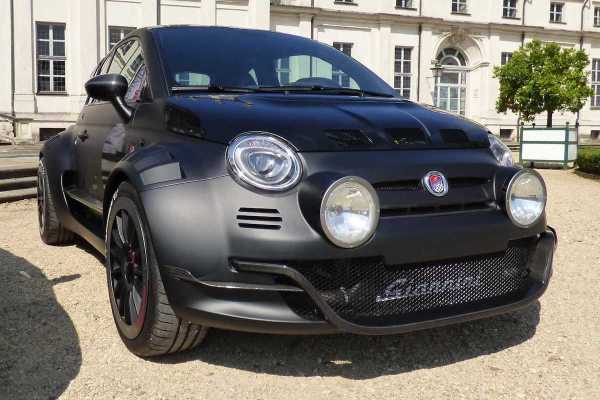 A video posted by the folks at Drivetribe from the Turin Motorshow features two impressive Fiat 500s that have been given the mean treatment.
The first is a black widebody AWD Fiat 500 Abarth worth roughly AU$200,000. As reported by Motor1, this is a collaboration between Fiat, tuning specialist Giannini Automobili and GRAM Torino Engineering. The engine has also been given a tune-up resulting in some much needed extra grunt while a 4×4 setup has been added along with a carbon fibre body kit to give the Fiat a swept-back look. Only 100 of these all-wheel, six-speed monsters will be produced to celebrate the 100th anniversary of Giannini.
---
---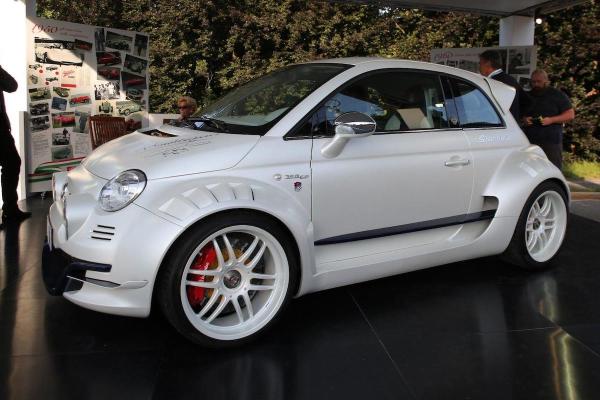 The second Fiat featured according to Motor1 is a white 350 GP4 with rear-wheel drive that produces a massive 350 horsepower. Equipped especially for racing, this fierce Fiat has also been given the once over by Giannini Automobili and features a carbon fibre body kit, plexiglass windows to reduce weight and a rear diffuser with red vertical fins.
You watch both Fiats in action below and then read up on the Italian company's electric vintage Fiat 500.
RELATED: Daniel Craig's co-designed Aston Martin DBS Superleggera is the ultimate Xmas gift