The countdown is on. Porsche's all-electric sedan, previously known as the 'Mission E' has just been opened to pre-orders.
Renamed the 'Taycan' (and pronounced tie-con) on the 70th anniversary of the German automotive brand, the name for the fully electric four-door performance offering derives itself from a Eurasian word that roughly translates to "lively young horse."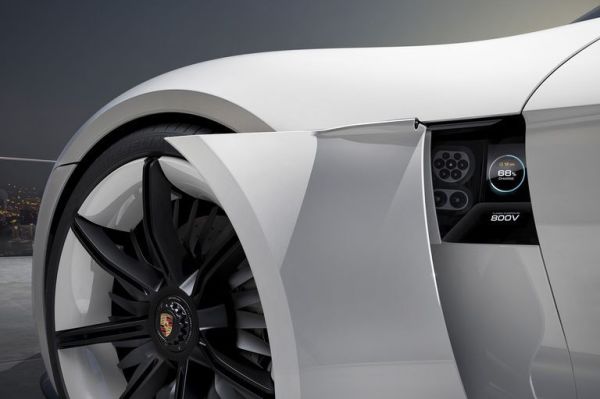 Prospective customers are able to register their interest now, which will be followed by contact from a Porsche representative to request an unspecified deposit to proceed.
---
---
We can confirm that the first all-electric sedan from the automotive powerhouse is not going to be a re-jig of the popular (and insanely fast) Panamera. The Taycan will be built on a brand new, lithium-ion battery platform known as the 'J1' – a very similar platform to the Tesla and the Jaguar I-PACE. It is said that both Audi's e-Tron & Bentley's upcoming sports sedans will also be to be adopting this J1 platform.
The big man himself, Mark Webber, has confirmed the car sports a solid 600 horsepower, though outputs anywhere between 400 & 700 have been speculated for different variants of the car's battery.
This power is said to come from the Taycan's dual-motor setup that will likely be the same as the one used in the three-time-Le-Mans-winning 919 LMP1 hybrid, with one at the front and one at the rear. Given its nature as an electric performance car, it'll also utilise an energy recovery system from the heat generated when braking. Porsche promised that the Mission E concept hit 60 mph in 3.5 seconds, 124 mph in under 12, and will run a sub-8:00-minute lap at the Nürburgring.
Porsche are also working on an 800-volt fast charging system to boost the two, yet-specified battery options, which will be almost double that of the superchargers used by Tesla. The goal is to deliver 250 km of range in just 15 minutes.
The Porsche Taycan will be priced around the same as a Panamera Turbo, which (in Australia at least) is an absolute mountain of cash. It's likely we'll see it in production form (which is promised to be very similar to the 2015 concept) at the 2019 Frankfurt Motor Show.
We'll keep this updated when we know more.
---
---