Thanks to Marchi Mobile, we don't need to dream about the future of luxury motor homes… it's already here. Feast your eyes on the eleMMent Palazzo Superior: a two-storey RV that's sure to transform any road trip into the ultimate experience.
The design was inspired by Luigi Colani, a German designer who famously attempted to make semi-trailers more aerodynamic back in the 1970s; as evident with the submarine-esque front-end which provides unobstructed 180-degree views in the cockpit.

The eleMMent Palazzo Superior spans 12 metres in length and 2.5 metres in width. While stationary, the already-spacious living room can actually extend all the way to five metres in width, offering 68-square metres of living space. In other words, there's plenty of room for activities.
The most outrageous feature of this mobile mansion, however, is undoubtedly its walled-off deck area which emerges from the roof via an automatic lift system. The result is a rooftop terrace and full-service cocktail lounge boasting a Steinway & Lyngdorf audio system. This is essentially your very own nightclub atop one of the most stunning motor homes on the planet.
---
---
RELATED: $2.7 Million Land Yacht Features A Built-In Garage For Your Ferrari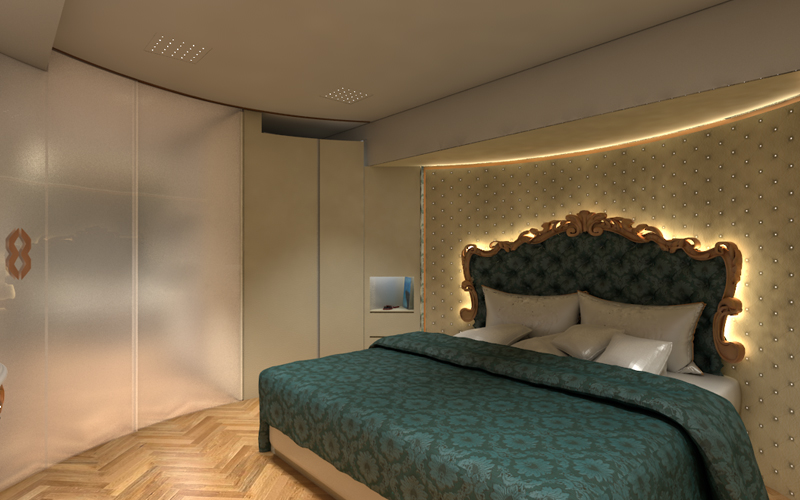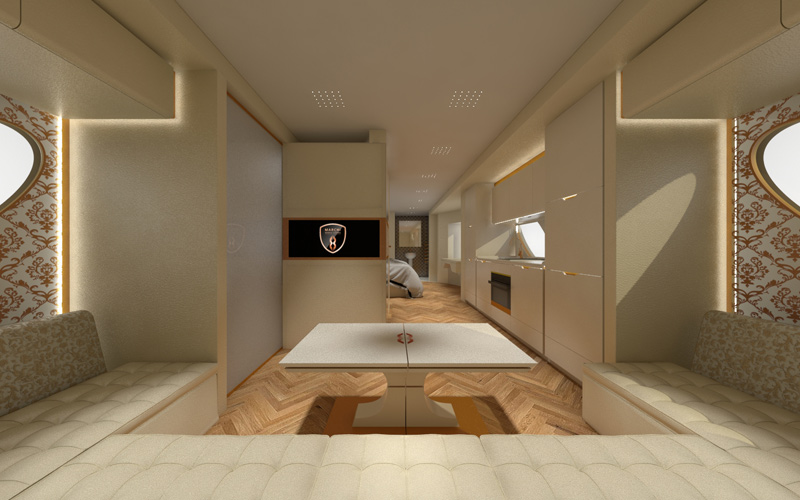 Here's everything the eleMMent Palazzo Superior comes with:
Master bedroom w/ built-in wardrobe + king size bed supplied by British Royal Family bed manufacturer
Automatic sun canopy/rooftop terrace & lounge setting w/ floor space
Bar area w/ wine cabinet
Four-metre extendable sofa in living room
Kitchen (refrigerator, freezer, stove, sink, coffee machine)
Entertainment area w/ dual 42-inch LED TVs
eleMMent design cockpit w/ aviation dashboard & panoramic glazing
Exterior integrated stairwell w/ electric sliding doors throughout
On-board media server & wireless connectivity
Steinway & Lyngdorf world-class audio system
Heated flooring, air conditioning, unique air circulation system
Ambient lighting control
Fully insulated 800L fresh water tank
Finally, onto the matter of performance, it isn't exactly lacking in this department. Powered by a 600-horsepower Volvo six-cylinder engine, you're looking at a top speed of 150 km/h.
With no clear competitor, unsurprisingly, the eleMMent Palazzo Superior home regularly finds itself on the shopping list of the world's wealthiest.
Find out more below.