Glaciers, switchbacks, mountainous peaks, no speed limits – the roads of Europe are as varied and plentiful as they are blissfully attractive. It wasn't easy to nail down our favourites, but each of these will tickle a different one of your senses for some all-around hair-raising driving experiences.
While the tarmac we've selected here may one day become a reality for many of you, it's more likely you'll end up bombing them in a Hyundai i30 you hired from the local Avis than the latest road-legal race car from McLaren. No matter, it's nothing a little imagination can't fix, and if you do end up in something frothy, be sure to give it the best flogging of its life.
Furka Pass
Swiss Alps
---
---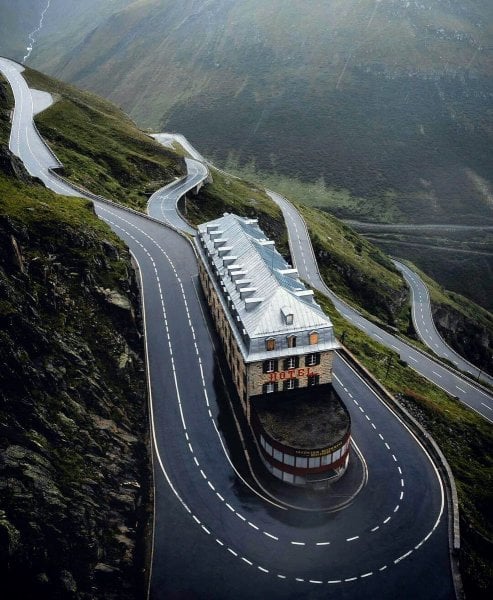 One of the highest mountain passes in the Alps at a staggering elevation of 2431 metres, the twisties known as Furka Pass offer up Switzerland's most exhilarating driving experience.
Given its altitude, the weather conditions are your primary concern as snow can occur at any time, even in summer, so you'll need to plan your drive accordingly. Cop it on a pearler of a day, however, and you'll be privy to some of the most jaw-dropping alpine scenery in Europe. The Rhone glacier is a notable highlight surrounded by rocky mountain tops and sheer drops making this one of the most attractive ways to cross the Alps. Longer stretches of road mixed with the odd switchback mean you'll need a car that'll pull its weight on both ends of the rev counter.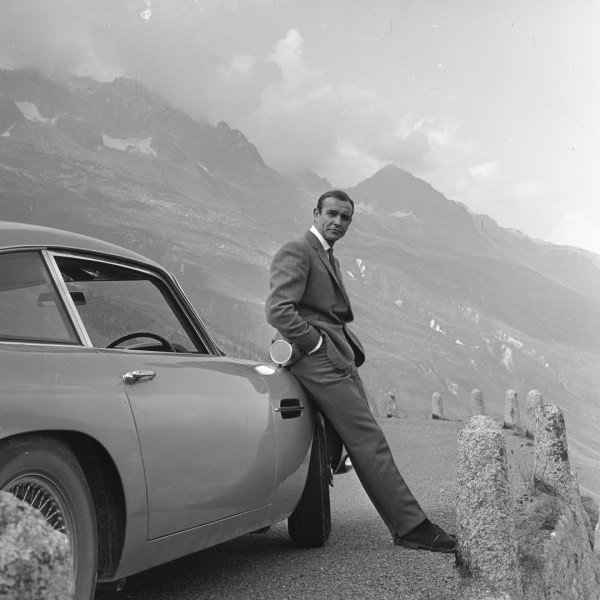 Sean Connery's second outing as James Bond, 'Goldfinger' was shot right in front of the Rhone glacier. While we wouldn't mind charging Furka Pass in a DB5 also, we're not sure any that are still around would be capable of (or insured for) such an undertaking.
BH car of choice: Lamborghini Huracán Performante
German Autobahn
A24 – Hamburg to Berlin
A project that was actually pushed along by Adolf Hitler in the 1930's, Germany's Autobahn now impressively connects the entire country by way of 8000 miles (miles! not kilometres) of tarmac. It's a partial myth that the highway doesn't have a speed limit – it does, and it's 130kph if you were wondering – but it's merely 'recommended'. You can legally exceed it if you so choose, though you'll be considered partially responsible should an accident occur if you're well over, even if it wasn't your fault.
There's a specific stretch of 93 miles between Hamburg and Berlin that will let you squeeze as much as you can possibly muster from whatever your weapon of choice may be. Be mindful that it's illegal to overtake on the right, and unless you're pushing north of 200 we'd recommend staying out of the left lane at all times.
---
---
BH car of choice: McLaren 675LT, naturally.
Old Military Road
Scottish Highlands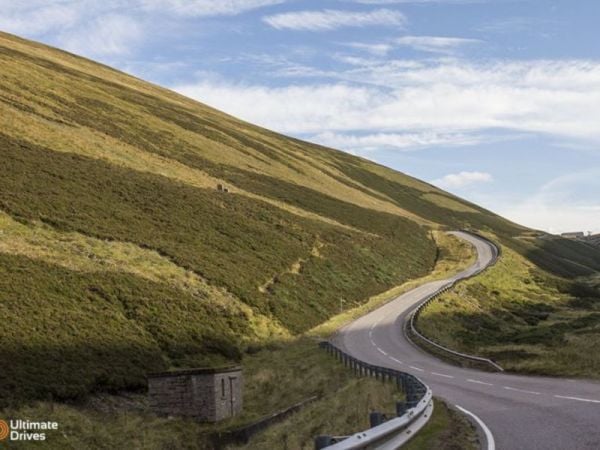 Picture the scene. It's gloomy – menacing even – the barren moorland of the Scottish Highlands runs forever into the distance as far as the eye can see. With nothing but a few unamused sheep watching on, you've got hundreds of kilometres of road to burn through one of the most unique scenes on Earth.
Old Military Road is found within a national park, meaning most of the traffic will be taking the express option on the adjacent highway. The undulating hills, as opposed to twisting switchbacks of the Alps, makes this road one of the easiest to unlock that giddy rollercoaster feeling you get in your stomach.
BH car of choice: The new Aston Martin Vantage.
Stelvio Pass
Italian Tyrol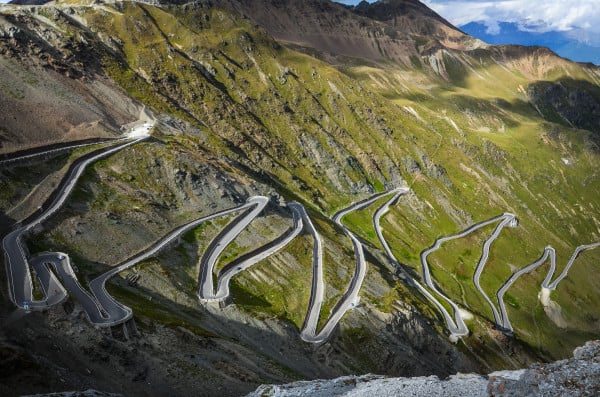 Beauty isn't the primary drawcard here – it's drama. With 75 hairpin turns gaining over 3000 metres in elevation, Stelvio Pass is indeed hardcore.
As far as actual driving is concerned, this isn't the most attractive option in the region. It's incredibly busy during peak months with cyclists, trucks and tourists polluting the road left, right and centre. But for the diehard frothers, we'd recommend staying in a nearby hotel (such as the Bella Vista in Trafoi) and tackling this bad boy just after sunrise. Unless you approach from the North West, you'll miss the experience of conquering the wall of twisties from the ground up, so plan your route wisely.
---
---
BH car of choice: Alfa Romeo Giulia Quadrifoglio
Magistral
Adriatic Coast Highway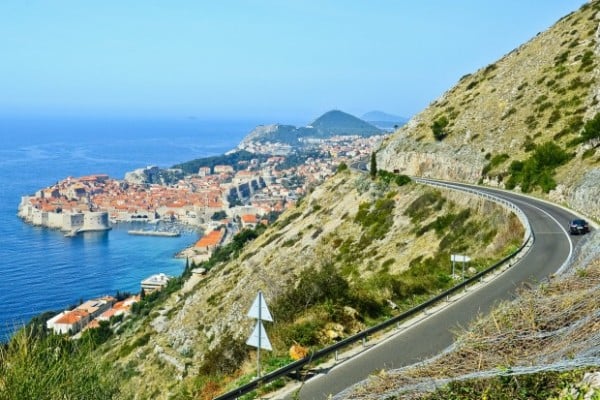 This almost exclusively coastal drive is part of the E65 that runs through Croatia, Bosnia and Herzegovina, and Montenegro. If a petrol head died and went to heaven, this would be it. High sea-side cliffs, tricky mountain passes and stunning coastal towns. The Croats in particular are known for driving fast, so if you're well equipped with some appropriate wheels you shouldn't have any problems stuck behind slow drivers. You can also tick off four countries in a single expedition, making the Magistral sound a helluva lot more fun than Yacht Week.
BH car of choice: Ferrari Portofino (because of course a convertible, it'd almost be rude not to).
TT Mountain Course
Isle of Man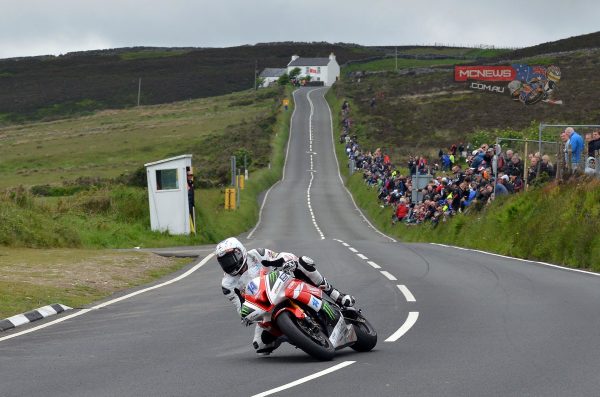 Finally, one for the two-wheel fanatics among us. The TT road-race circuit on the Isle of Man clocks in at a length of 60 kilometres per lap, darting and snaking through the island's countryside starting and ending at the city of Douglas.
Fun fact – the Isle of Man, being a British territory and not a part of England, makes its own laws. The Manx government have yet to enforce a national speed limit, so you're free to pin it along the Mountain road as fast or as slow as you like.
BH bike of choice: MV Agusta F4 RR
---
---