Police in the German city of Düsseldorf are looking for a man in connection with the bizarre theft of a rare 1985 Ferrari 288 GTO, according to the BBC.
The suspect did a runner on the sales rep when they swapped drivers on a test drive, quickly hitting the accelerator and disappearing.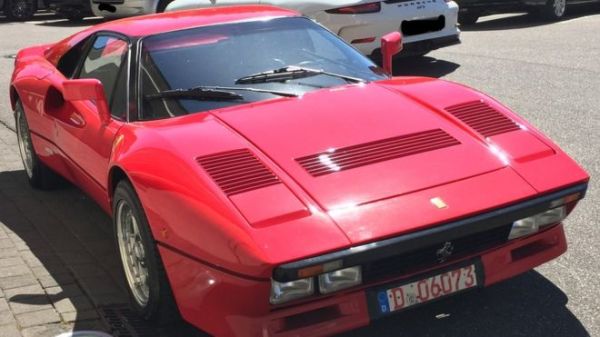 The iconic car, worth €2m EUR (AU$3.2 million) and in a bright "Rosso Corsa" red, attracted so much attention that it was found by police shortly after they appealed for witnesses. What exactly the man was expecting to do with the car (which he would have struggled to sell under the radar given its rarity) is anyone's guess.
---
---
The car once belonged to former Northern Ireland Formula 1 driver Eddie Irvine. Perhaps the man was channelling his inner Forza Ferrari fantasy, regardless, he's still on the run and probably will be for a little while.
RELATED: British Idiot Racks Up $63k Speeding Fine In Dubai With Rented Huracán