If you've ever thought of dropping a Formula 1 engine into your daily driver, then you're in luck, with an original Ferrari Formula 1 V12 hitting eBay this week.
User fioranosportscar has listed the Ferrari Tipo 044/1 Formula 1 engine, the last F1 V12 Ferrari ever made, for US$445,000 (AU$659,000), meaning only true(ly rich) F1 fans will be tempted to splash out on this piece of automotive history.
The engine was specifically created to meet requirements of the 1995 F1 season, reducing from 3.5 litres to 3 litres. Weighing in at 132 kilograms, the Tipo 044/1 was a naturally aspirated quad cam (double overhead cams per bank) V12 with 48 valves. It also featured block and heads made from lightweight aluminium alloy and Magneti Marelli digital electronic injection.
---
---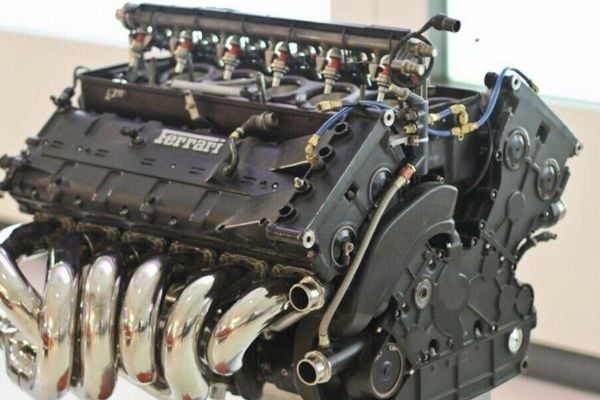 During qualifying the engine was capable of 760 bhp with a red line of over 17,000 rpm, while during normal race conditions the Tipo produced 600 bhp at closer to 16,000 rpm.
Taken from a Ferrari 4121 T2 designed by John Barnard and Gustav Brunner, this was the last car to ever win a World Championship race with a V12 engine before the switch to V10 engines in 1996. Driven by Jean Alesi and Gerhard Berger throughout the 1995 season, the duo secured a number of podium finishes, with Alesi winning his first and only F1 race at the Canadian Gran Prix in a car with this engine.
For more details regarding the sale, visit ebay.com.
RELATED: Netflix's 'Drive To Survive' season 2 includes all 10 formula 1 teams