Ferrari's fastest-ever series production car, the plug-in hybrid SF90 Stradale, has finally landed on Aussie shores following its debut in Maranello this May.
It didn't get far from the docks, heading straight to the Timber Yard in Port Melbourne for a private launch event on Wednesday night.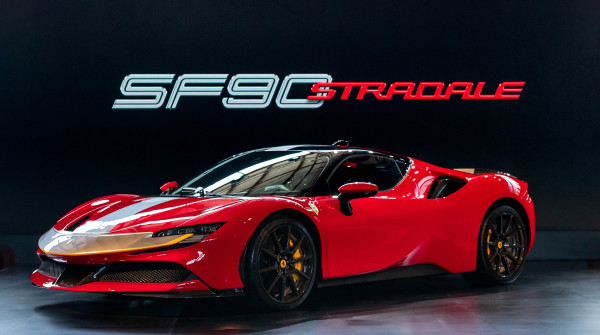 Launched in celebration of Ferrari's 90th birthday, the Stradale is a classic Italian mix of performance, tech, design and drama. It also sets the new power record for street-legal Ferraris. This V8 hypercar can do the 0-100km/h dash in 2.5 seconds, and 200km/h in 6.7 seconds, smashing its LaFerrari predecessor out of the park around a track.
---
---
The bodywork is something special. A less is more approach delivers amazing aero, with sculptural cuts producing unprecedented downforce and efficiency figures. The door handle is seamlessly integrated into the design and there is a beautiful glass window into the engine bay over the rear.
The Stradale on display at the launch was kitted out with the Assetto Fiorano spec, a track-specific upgrade that reduces about 30kg of weight with some seriously sexy carbon fibre replacements and track-focused rubber.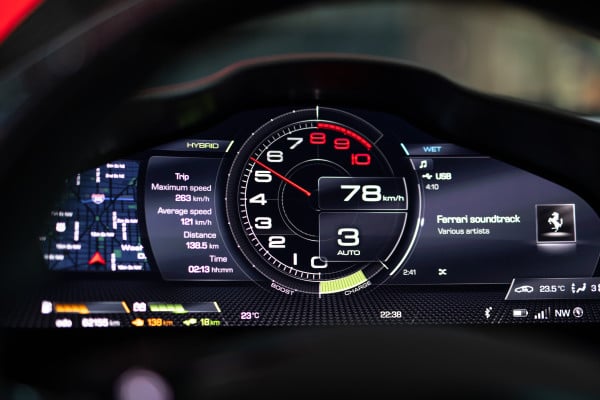 The interior of the Stradale has had a full revamp, with a sleek 16" inch display curved to the driver, and touch control everything. You can swap between the four driving modes – eDrive, hybrid, performance and all-out race qualifying mode directly from the wheel.
The gear selector is a nice nod to the old open gated manual on old school Ferraris. The Italian automaker speculates its target Stradale customer to be performance junkies and beauty lovers, who are 'addicted to the best of the best.' With Ferrari coming off the back of 'engine of the year', 4 years running.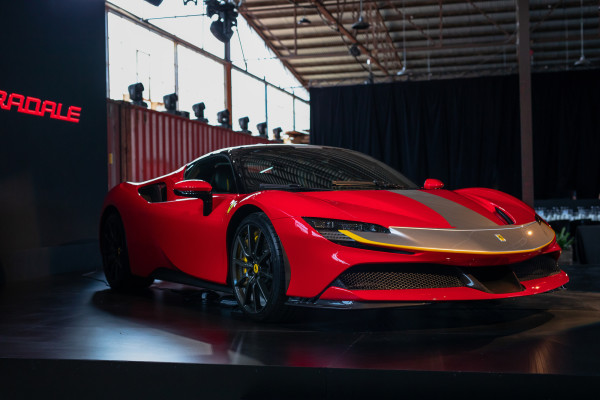 But they also need to be able to splurge approximately AU$847,000 for a standard Stradale and upwards of $1.1 million for the Assetto Fiorano pack. But, the AF pack comes with racing helmets matching the car… so, it'd be rude not to.
Road presence doesn't get more serious than this. Happy 90th birthday, Ferrari.
RELATED: Gordon Ramsay Takes Delivery Of A Ferrari Monza SP2
---
---