It's a Friday afternoon and I'm flying over Sydney's Northern Beaches in restaurateur Justin Hemmes' private seaplane, furiously snapping photos of the view on my phone. Sitting in the co-pilots seat watching dusk fall over the city, I'm hit with a sense of clarity usually reserved for significant life moments. Short of the birth of a child, the conception of said child, or my wedding day; I realise that it's unlikely I'm going to have many better days than today. I put my phone in my pocket, and just take it all in for the remaining three minutes of the remarkably short 6-minute flight from Newport to Vaucluse.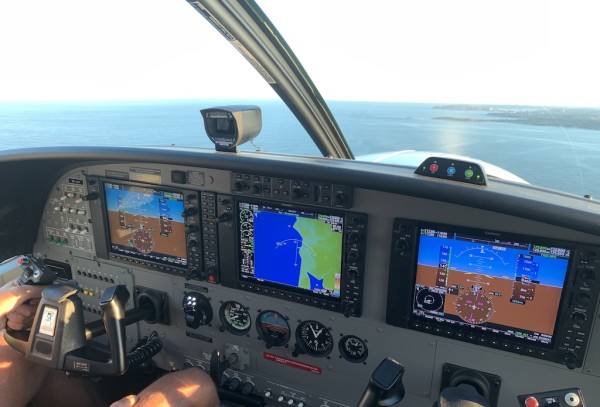 Some 8 hours prior, I'd arrived at Ferrari Sydney to meet a small group of fellow bloggers, journalists, and professional life livers (influencers) full of anticipation for the day ahead.
Greeted by Ferrari Australasia CEO Herbert Appleroth (fun fact: he's also heir to the Aeroplane Jelly throne), all of us were champing at the bit to get behind the wheel. Herb explained to us the rough itinerary which had us driving from Waterloo up to Freshwater for morning tea, onward to Palm Beach, and finally down to Bert's in Newport for a long lunch.
For better or worse, up until last Friday I'd never been a huge Ferrari fan. Too flashy, too red, too unreliable. Sure, like every young boy, I'd had dreams of owning one, but my adult sensibilities and lack of funds made Ferrari a marque that was all but a pipedream.
I had a strong sense that these feelings were about to change.
Following the briefing, we were allocated our cars. When I found out my first drive of the day was in the GTC4Lusso, the only V12 in our drive day fleet, my heart rate went up a few beats. When I finally got behind the wheel, pushed the big red Engine Start/Stop button, and heard that sweet, sweet sound…I was on the verge of cardiac arrest.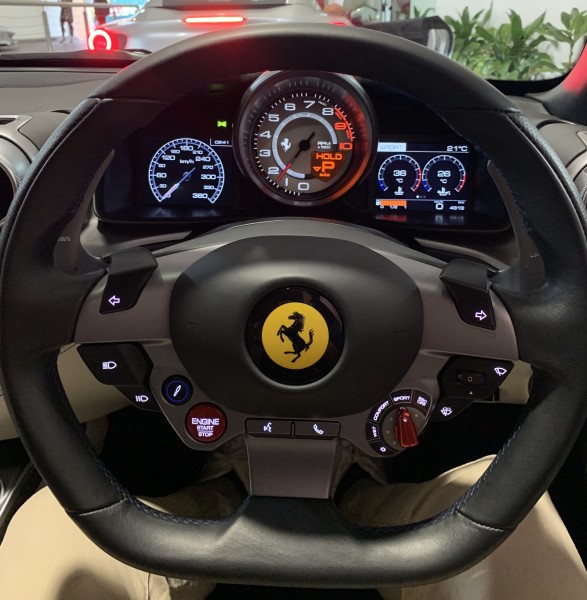 Between the group of us, we had a GTC4Lusso V12, a GTC4Lusso T V8, two Portofino's, and Herb Appleroth running sweeper in his track focused 488 Pista, which I wasn't lucky enough to drive, but can assure you looks and sounds absolutely incredible.
Once underway in the GTC4Lusso, you're immediately aware of just how capable and comfortable Ferrari's range of tourers are – especially compared to a McLaren 600LT for instance, which constantly reminds you it wants to be on a track. Appleroth is at pains in the briefing to stress just how liveable the GTC4Lusso is for an active family; "chuck the footy boots in the back or slide a surfboard in between the kids" he says. I'm personally not sure how many people will be getting the interior of their $700,000 Ferrari sandy and dirty, but they definitely have the option should they wish to.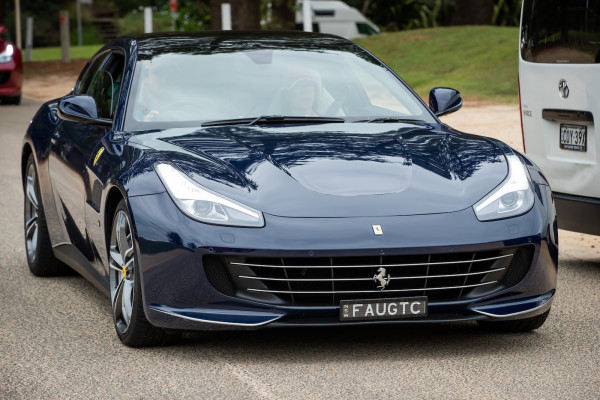 While there's no denying the in-traffic poise and four seated practicality of the Lusso, every time I'm presented with an open stretch of road and have a quick pull of the left paddle-shifter, the V12 comes alive with the most guttural of roars. It does 0-100km/h in 3.4s and the more Sydney appropriate 40-80km/h in the blink of an eye, which makes the drive to Freshwater one of the more enjoyable yet frustratingly short drives of my life. I can only dream what it'd be like on an unpoliced open road or even a flick around Sydney Motorsport Park – but for owners, that's the beauty of its versatility. From taking the kids to school to cross-country road trips, or even an all-hell-breaks-loose track day, the GTC4Lusso does it all in an incredibly polished package.
After my all too brief stint in the Lusso, it was time to move on to the Portofino. Ferrari's foundation model starts in the low $400k's and is the car that the vast majority of first time Ferrari owners choose to buy. It's not hugely loud and the V8 isn't Porsche Turbo S fast, but the Portofino does one thing exceptionally well – top down cruising in style.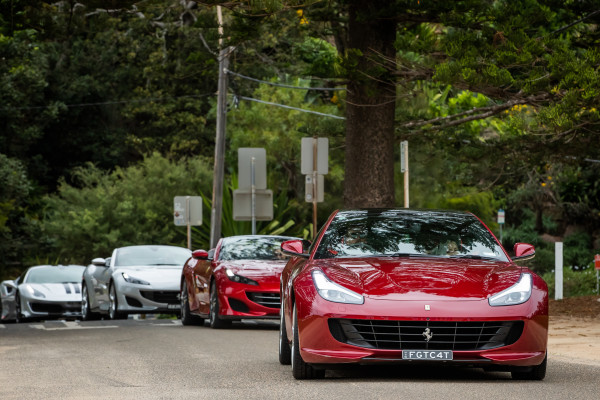 The drive through the Northern Beaches to Palm Beach as both a driver and passenger is sublime, and reminded me that feeling the wind through the hair on a winding road is one of life's great pleasures.
While at this price point there is a lot of competition from your Aston Martin and Porsche's of the world, the Portofino as a complete package is very hard to beat and is a car that CarAdvice called "perhaps the most user-friendly, high-performance convertible money can buy."
What I can say after driving both these models is that if you're in the market for a Ferrari, take every single model out for a test drive before deciding on what to buy, as each car truly offers something tangibly unique and worth experiencing first hand.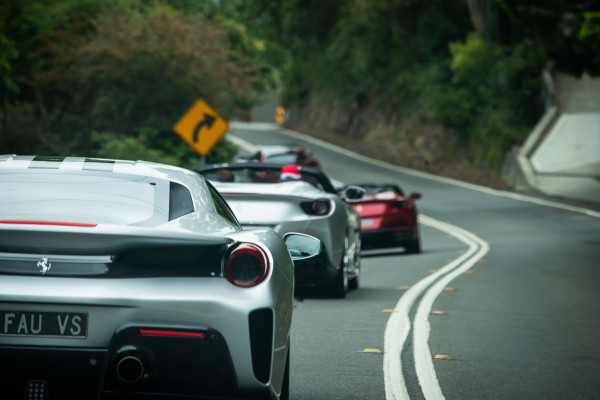 Three hours after departing from Ferrari Sydney, we arrive at Newport's famed brasserie, Bert's, to be greeted by longtime Ferrari owner and Merivale Group CEO Justin Hemmes who was to be our host for lunch (and our ride home), as well as a group of gawking locals who couldn't take their eyes off the $3m worth of Ferrari's in front of them.
I won't go into the details of the long lunch, but needless to say, Bert's really is a little slice of Europe and now officially my favourite restaurant in Sydney. The incredible food paired with fantastic company and oenophile Appleroth's wine selections made it one to remember.
A few hours, a number of glasses of wine, and far too many dishes later we made our way down to Hemmes' private seaplane for the flight back to the Harbour. It was truly one of the most Hollywood days I've ever had, and a glimpse into a different world. The world of a Ferrari owner.