Back To The Future is one of the most iconic movie trilogies of all time. While the flying cars in the second film had us all in awe, both you and I were probably pretty disappointed that we couldn't get around via a flying vehicle.
Chin up millennials, German aviation corp Volocopter has just fulfilled our dreams of a better world, with the test flight of their new flying taxi in Singapore last week.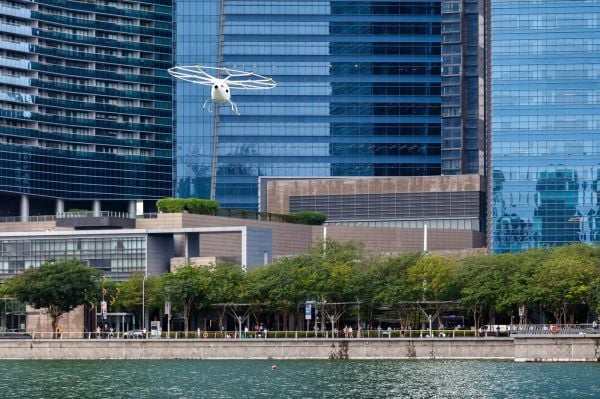 Flying along the waterfront of Marina Bay, the electric copter was unveiled during the Intelligent Transport Systems World Congress of 2019. The helicopter's engineers gave a rundown of how it would work, mimicking a similar concept to Uber.
---
---
If the flying helicopter is needed, the user simply downloads an app and can choose from a range of nearby stations that they wish to be flown to. For people travelling in Singapore, the option of travelling from the Marina Bay Sands Hotel to the island of Sentosa is deemed effortless now, with the user simply choosing the time of departure they need, receiving a confirmed booking with their pilot.
Each helicopter station that the user departs from will have facial recognition technology that scans your face and confirms that you are the traveller. Weighing the passenger is essential, as the pilot ensures that the chopper will remain stabilised in the air. Once the trip is complete, station workers will place a new-charged battery into the flying taxi, so it is full for it's next journey.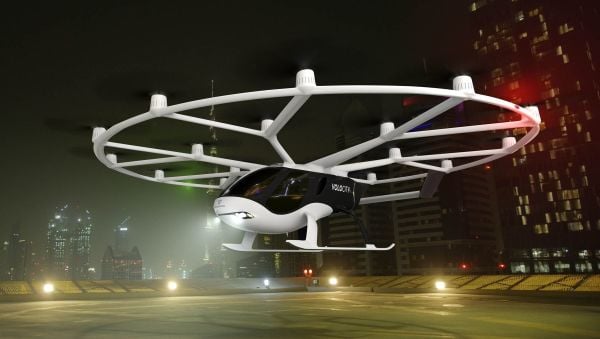 The aircraft stations will be called Voloports, and they really do look like something straight out of the future. To make take-off and landing effortless, engineers have crafted helipads that move up and down via hydraulics. The helicopter looks almost like a giant drone, with a huge rotor running in the middle, surrounded by a number of other small motors.
If you were thinking of boosting out of pre-drinks in one of these, though, unfortunately it only seats 2 people.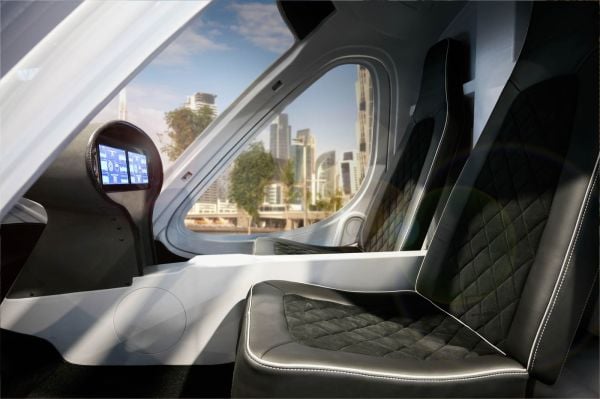 The Volocopter comprises of different modes for everyone, so if you're scared of a speedy flight, the option to arrive in grandma-mode will save you. The company has expressed that they won't make the cost to fly too outrageous, so they can cater to all people with a mass-marketed product.
Volocopter will start taking off regularly from the year 2025, however companies like Uber will launch their own aviation services in cities like L.A and Melbourne much earlier.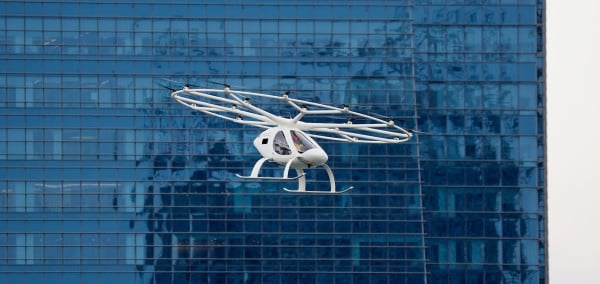 RELATED: Uber Air's $100 Melbourne Airport Taxi Service Will Take Flight In 2020
---
---