They just keep getting bigger and bigger with no end in sight. The largest ships in the world are now more populated and better serviced than presumably most towns in Australia.
The latest addition to Royal Caribbean's line-up and soon to take the title for the largest cruise ship to grace the world's oceans is the Symphony of the Seas.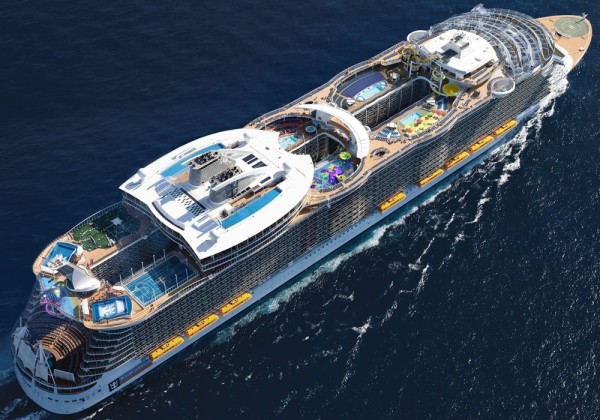 Slated for commission in April of 2018, the 18-deck floating city will carry a maximum of 6,870 passengers across 2,774 cabins. Measuring a mammoth 1,188 feet long and 215 feet wide, the huge vessel with feature everything from a full-sized basketball court to an ice skating rink.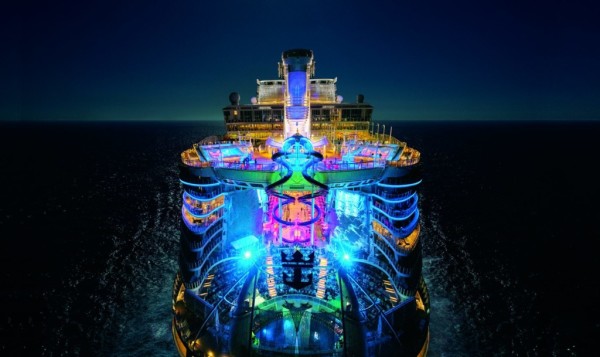 The pinnacle of the ship's cabin offerings will be the 1,346-square-foot 'Ultimate Family Suite' which sleeps 8 people and boasts a 212-square-foot wraparound balcony. You won't be stuck for activities even within your room, as the suite features a climbing wall built out of LEGO, a 3D movie theatre with a popcorn machine, a video game library, a whirlpool and air hockey (and the kids will enjoy these too, we suppose).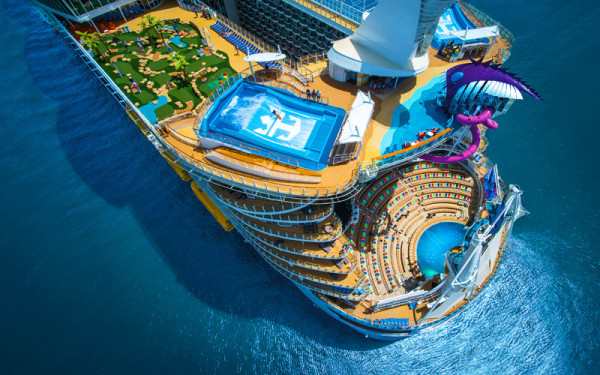 If a relaxing couples trip is what you're after, or perhaps a cheeky boys hop around the Mediterranean, then the 100-foot drop water slide, Bionic Bar that serves drinks by a robotic arm, and sports bar with 30 huge TV screens will surely keep you occupied between ports. At the least, just spend your entire time in the green room with the 40-foot-long surf simulator trying to get on 'Kook Of The Day.'