Presented in partnership with myNRMA
You never thought it would happen to you, but here you are, reading this article, wondering what your next step in life might be. We get it, being an adult is overwhelming at best. Call it what you want, but the quarter-life crisis is most definitely a thing. Your best move would be to accept it, embrace it and make it a bloody good one.
What being an adult does give you is the chance to buy big boy's toys. Why wait until your retirement or three kids to own the car of your dreams? You've fantasised about owning an Aston Martin ever since you were a child, but realistically you know that's not going to happen for a while (if at all).
So why wait? Sure, the sound of a purring V12 engine might not leave your driveway each morning, but there are plenty of attainable options that can facilitate your equally enjoyable quarter-life crisis adventures with just as much ease.
You've got a bit of cash, the burning desire to do something fun – all you need is a little direction. We've put together five quarter-life crisis adventures (and the vehicles you'll need to make them a reality) for you to think over a few beers. Take your pick, then we'll tell you how NRMA can make it happen.
All loan repayments have been calculated with either 6.99% (new) or 7.99% (used) p.a. rates via NRMA's loan calculator. Don't stress, this is all over a 5 year period, as we figured that's probably the acceptable amount of time for a quarter-life crisis to last (but can be extended to 7 years if necessary, they'll keep it on the DL).
Circumnavigate The Continent With Your Mates
Why wait for your pension to buy a caravan and drive around the country in your old age? This is truly a trip best done with the boys, and therefore one best done in your mid-twenties. You may be in between jobs, about to tie the knot or straight out of university and looking for a welcome break to adult life. There's nothing much better than getting out in the sticks and seeing a bit of your own country.
You'll need a expedition workhorse for a trip like this. A loan will give you a bit of spare cash to put towards decking out a Land Cruiser-type 4×4, an absolute essential for any long-distance off-road escape from reality.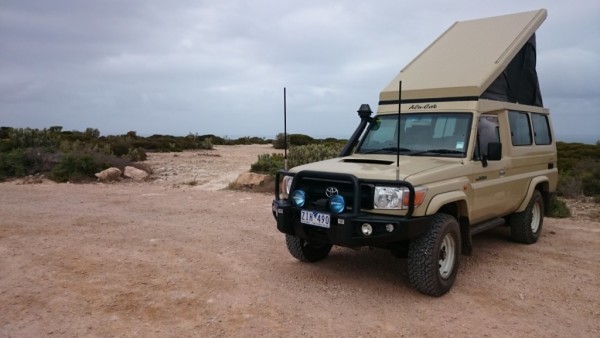 Vehicle: 2004 Toyota Landcruiser Troop Carrier (second-hand)
Approx. Price: $35,000
Est. Monthly Loan Repayments (7.99% p.a. over 5 years): $709.51
Total Price: $41,572.41
Bite The Bullet And Get Your Motorbike License
You've been tossing this one up for a while now. You've seen your friends take the leap, but you're unconvinced it'll be worth the investment. It's likely you already have a car that is constantly eating up a sizeable chunk of your paycheck. You'd love to have a bike for Sunday rides through the national park, but you just can't fathom forking out anything more than necessary to get from A to B.
An affordable, easy-going beginner's motorcycle is what you need. How about a 4-stoke, 250 CC cruiser? Being considerably less than a car, you can have just as much fun with much less guilt.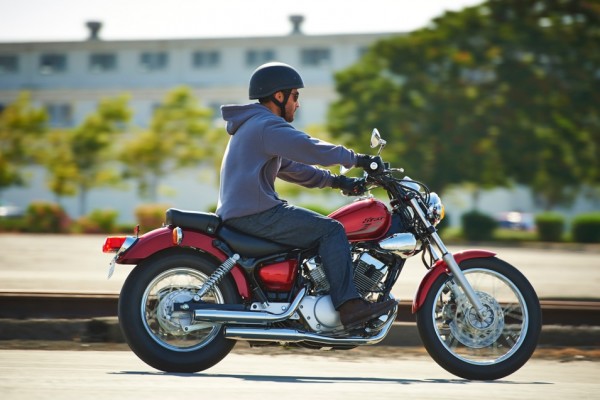 Vehicle: 2016 Yamaha Virago XV250 (new)
Approx. Price: $5,990
Est. Monthly Loan Repayments (6.99% p.a over 5 years): $118.58
Total Price: $7114.86
Split Your Time 50/50 With South Coast Surf Trips
Who doesn't love chasing the swell away from the hectic city breaks? You may be studying or working part-time, with a decent chunk of your days seemingly wasted away on unnecessarily going out to lunch. Let's put that money to better use.
Whether you're a seasoned surfer or if getting up on the board is all part of this 'quarter-life crisis' thing, you'll need some wheels to get you to the good stuff. The uncertainty of nature means you could find yourself up and out at a moment's notice hours from home. You're after an old-school style camper van, with room to sleep and also stash your boards. The Volkswagen Kombi vans have become an iconic investment – it would be wise to grab one now while you can.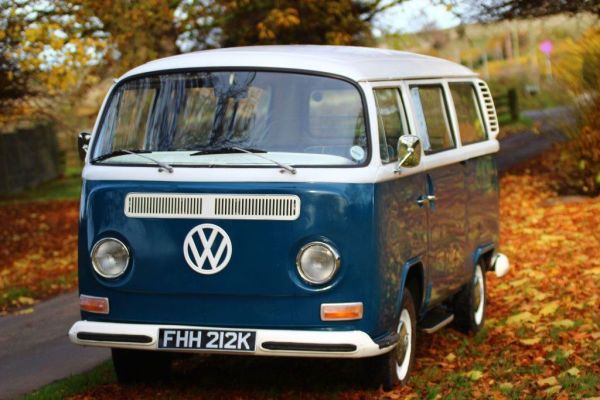 Vehicle: Volkswagen Kombi (second-hand)
Approx. Price: from $30,000
Est. Monthly Loan Repayments (7.99% p.a over 5 years): $608.15
Total Price: $36,488.90
Treat Yourself With An Attainable Sports Car
Recall that Aston Martin I spoke of earlier? Yeah well that's not happening for the moment, but that doesn't mean you can't have just as much fun whipping down country mountain roads on the weekend in something else. A small, fun and fuel-conscious sports car can slowly break down the quarter-life stress and make weekend road trips a regular occurrence.
A two-seater, rear wheel drive whip will do the trick here. Depending on budget, you may not even need to look at something second-hand. Enjoy that new car feel with a Subaru BRZ and you won't even have to break the bank.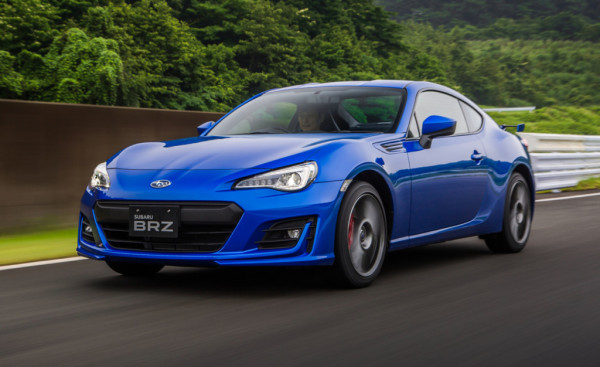 Vehicle: Subaru BRZ (new)
Approx. Price: $38,000
Est. Monthly Loan Repayments (6.99% p.a. over 5 years): $752.27
Total Price: $45,135.98
Become That Legend With A Boat This Summer
We've all got that one mate with a boat. Now thanks to NRMA, you can be that mate. As the days get longer and the mercury steadily rises, you'll be wishing you had the means to an end. Wakeboarding, BBQ's on secluded beaches and early mornings fishing – this is what summer is for.
When you bite the bullet and get a small speed boat, your quarter-life crisis plans will have opened an entirely new, water-based dimension.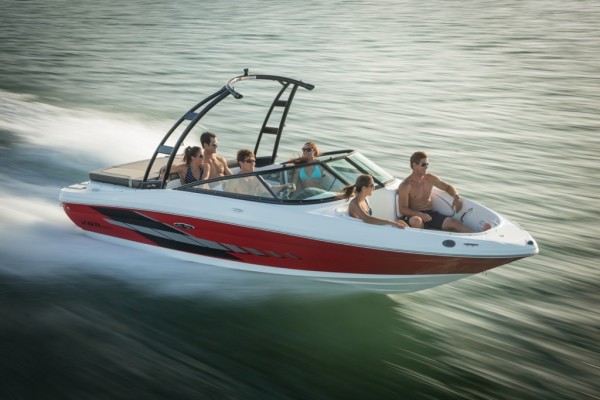 Vehicle: Mid-2000's Sea Ray Sport (second-hand)
Approx. Price: $25,000
Est. Monthly Loan Repayments (7.99% p.a. over 5 years): $494.91
Total Price: $29,694.72
Which one of these takes your fancy? With a quick application process, pre-approval within five business hours and no monthly fees, you'll be enjoying your supposedly turbulent and stressful quarter-life crisis with ease thanks to NRMA.