Aussie casino tycoon James Packer parted with a considerable amount of shares in his Crown Resorts company for a reported US$1.8 billion (AU$2.6 billion). And to celebrate, he decided to treat himself to a custom yacht from Italian superyacht builders Benetti.
The longest yacht Benetti has ever constructed at 354-foot, the US$200 million (AU$289.4 million) creation is named IJE after Packer's three children – Indigo, Jackson, and Emmanuelle.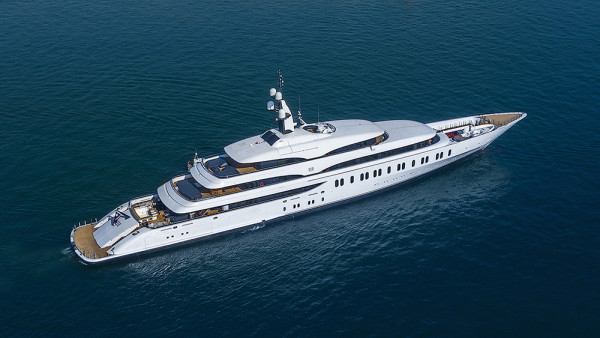 The spectacular gigayacht is powered by twin MTU 3,800 hp diesel engines, with a top speed of 18.5 knots (34km/h). So Packer can effectively island-hop with ease from the Med to the reef and anywhere in between.
Designed by British yacht makers RWD, Packer's dream cruiser is split into five decks with 11 cabins accommodating 22 guests and 15 crew cabins. Highlights include a cinema, sauna, and massive heated swimming pool. There's more than 10,000 square metres of outer deck space, which includes a fire pit and outdoor dining area. There's even room at the rear of the IJE for a couple of 45-foot tenders.
Check it out below.