One of the most refurbished and revamped 4X4 models in history, the Land Rover Defender, has been given yet another hot retro makeover in the form of this Land Rover Defender Flying Huntsman II.
Principal British Designer, Afzal Kahn, of the automotive fashion house of the same name, has flipped a Defender 90 into what Kahn Designs have coined the Homage II edition, a Series 2-style Defender of the model line's glory days.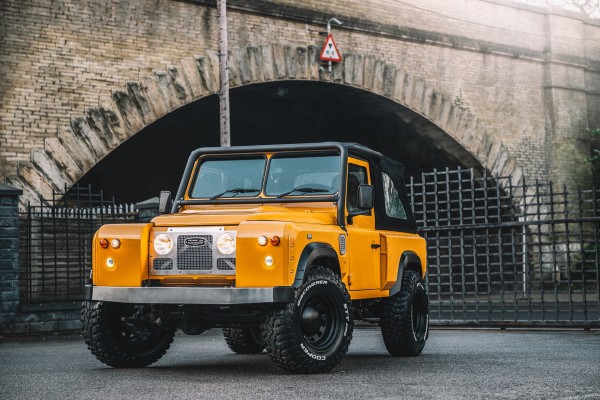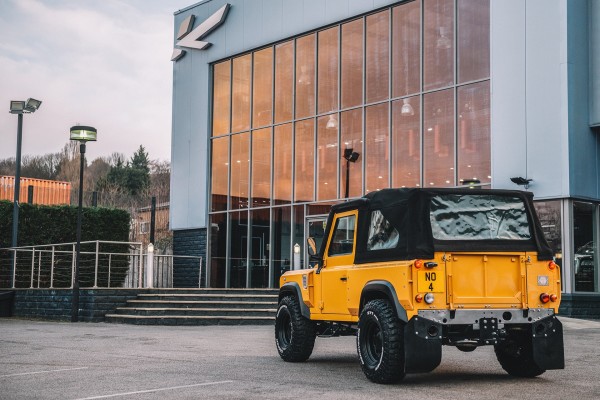 The wheelbase has been extended 20 centimetres ahead of the A-pillar, and the front end has been given a classic Mk II grille as well as a re-sculpted bonnet and modified wheel arches to accommodate the large Defend 1984 Heritage Steel Wheels.
---
---
Inside, the two-door four-seater 4X4 features plush black and chocolate pinstriped leather seats, a machined gearshift and raw steel pedals to complete the practical look.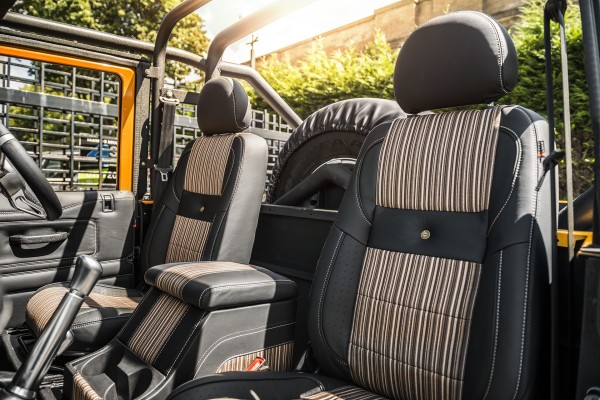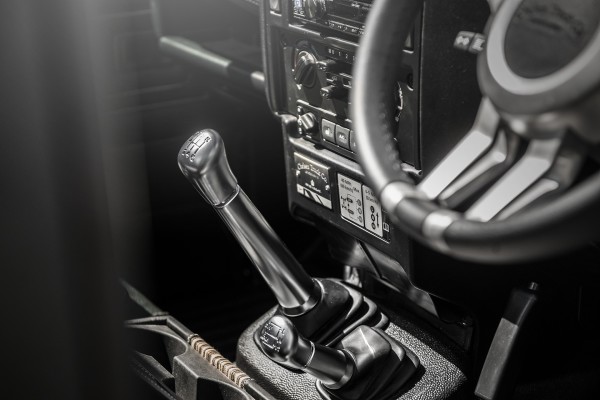 "The Defender is probably the most iconic and well-loved British vehicles in existence," commented Afzal Kahn, CEO and creative director of the Kahn Group.
"With the series Homage II edition, I set out to create something fashionable, iconic and revolutionary which carries on the spirit of the Defender. Everything on this car, from the mechanical and engineering upgrades to the custom stitched leather, has been created at our state-of-the-art laboratory."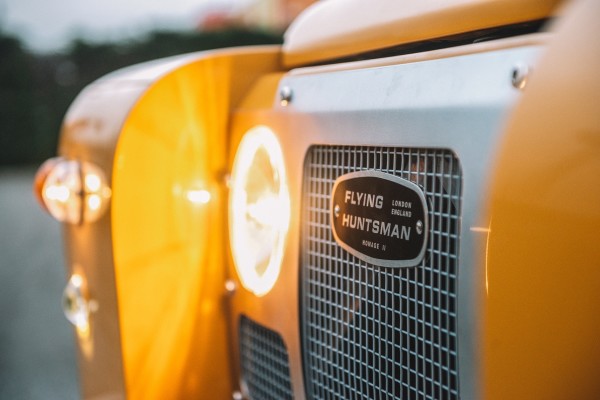 "These days it's not what you wear, it's what you drive, and I believe discerning fans and clients will instantly recognize this vehicle as a real tribute to the legend that is the Defender II model."
The Land Rover Defender Flying Huntsman II is based on a 2015 Landrover Defender and retails for £110,000 (AU$197,000). View the full listing at kahnautomobiles.com
RELATED: Battle-Tested Land Rover Defender 2020 Teased In New Images