Kimi Raikonnen – the Iceman himself – has long been known as both the most enigmatic and straight-shooting character in Formula 1.
From telling his race engineer mid-race "Leave me alone, I know what I'm doing" to justifying why he missed a speech by Pele with "I was having a shit", it's pretty clear the Flying Finn does and says just about whatever he wants. Which is why the footage of Kimi Raikonnen retiring at the 2006 Monaco Grand Prix is the furthest thing from surprising.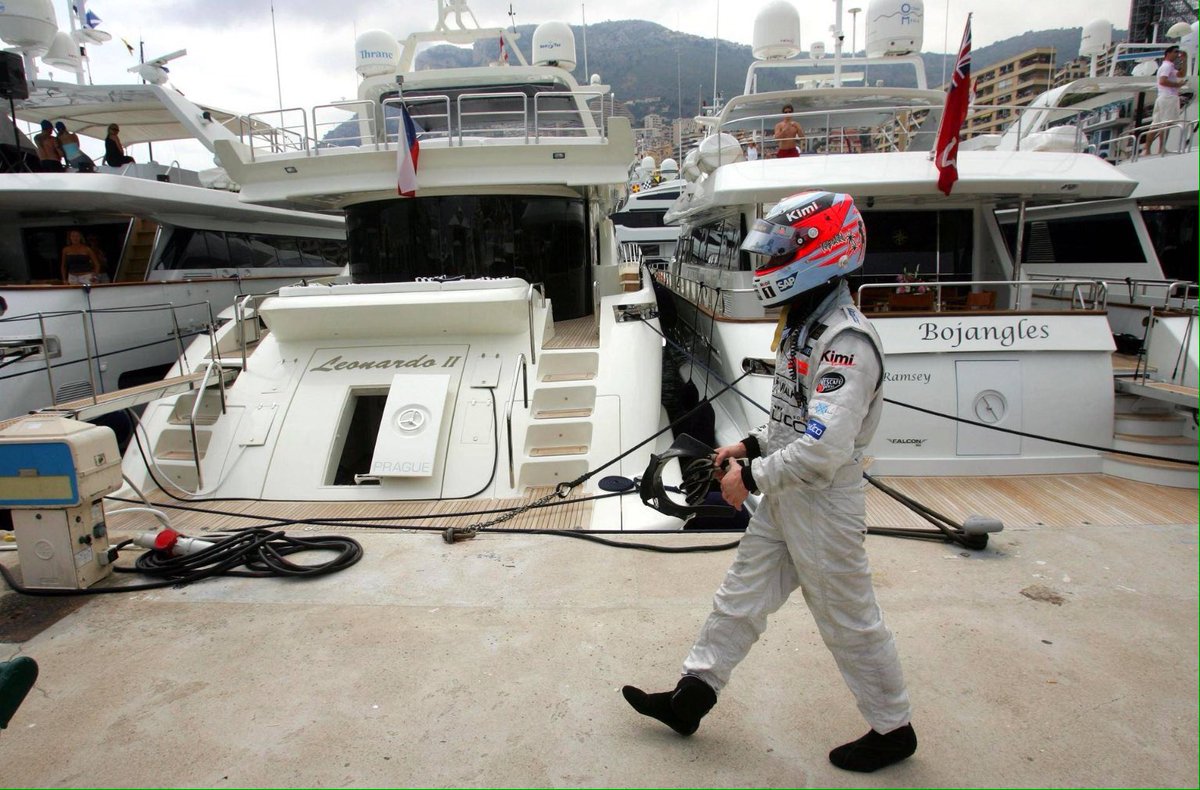 During the race, Kimi's McLaren gave up midway through and he was forced to ditch the car in a smoking mess. Now most drivers would've begrudgingly trudged back to the pits to watch the rest of the race with their team… but not Kimi. Instead, he headed straight to the Monaco marina, jumped on his yacht, took his top off, and enjoyed a few drinks with his pals for the remainder of the afternoon.
---
---
What a legend.