Owning your dream car is often out of reach for most, so if you are lucky enough to make bank and can afford a top of the range sports car – why stop at one? That seems to be the thinking of an aerospace company Vice President Lisa Taylor who has amassed an impressive rainbow coloured collection of Porsche's.
Taylor's collection is a sight to behold, with the car enthusiast particularly a fan of Porsche's variants on the 911 series. Her garage includes a mint green 718 Cayman, a deep purple Amethyst 911 and a Oslo Blue 911 Carrera RS that doubles as her private rally car.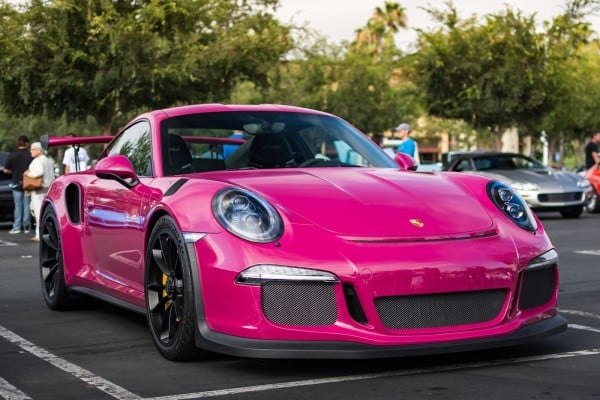 The piece de resistance is her 911 GT3 RS with a custom Ruby Star paint job. The colour is similar to a bright magenta and the car is well known amongst the Porsche community, with the vehicle having featured as the lead car for 2017's Festival of Speed.
---
---
It's not just Porsche's tickling Taylor's fancy either, with the respected VP also owning a number of NSXs, McLarens and Ferraris.
Check out Taylor's awesome collection and how she got into cars below.