We've come full circle. Almost a year ago I flew to Thailand for the global reveal of the Ford Ranger Raptor, the Asia-Pacific hybrid of the well-known North American monster, the Raptor, and one of Australia's best-selling dual-cab utes, the Ranger.
At the global launch six months later, we bashed and bruised these beasts in their natural habitat, the dust bowls of Australia's Northen Territory. A further six months down the line and here I was with the pleasure of enjoying the Ranger Raptor during the height of our quintessential Aussie summer, able to experience what it was really like to own and live with the most hyped ute in Australia right now.
Location: Perth, Western Australia
Loan Length: 8 days
Terrain: Urban, Beach, Desert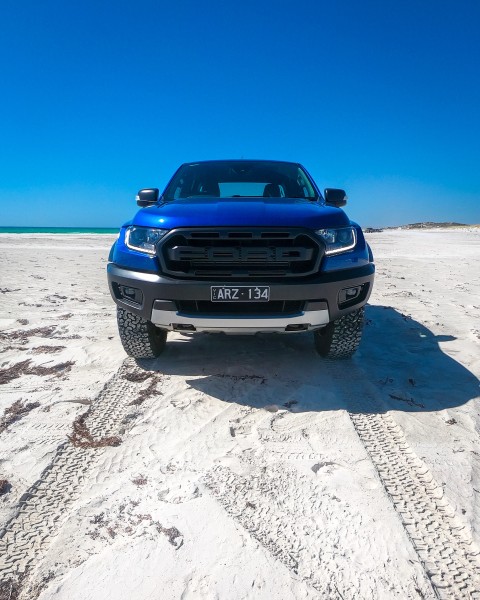 What we loved
Its size
Part of the reason I wanted to drive this car again was to see how it stacked up in a real urban environment. It can jump things, rip S-bends in the desert and paddock bash its way through the Aussie outback, but how practical (or impractical) would it be taking the Ranger Raptor to your local Woolies or parking it outside the local pub?
I was pleasantly surprised, to be straight up honest. The size of the Ranger Raptor really wasn't that ridiculous. It feels quite fun to be driving at such a height for once and you really are the biggest dog on the road. You do have to be strategic sometimes about where you park, however, particularly underground. We had one instance when we couldn't get out of the underground carpark without three other spots (either side and the two behind) empty. Aside from that, I'm confident that the Raptor is perfectly balanced between a huge road presence but achievable practicality. You've just got to be a little more spatially aware than you'd normally be in a Toyota Corolla.
How damn good it looks
The Ranger Raptor looks really badass, it's that simple. The front profile grows on you more and more every day and turns just as many heads as most supercars I've had the pleasure to drive, which is fun little bonus. The blue absolutely has to be your colour of choice. We actually parked next to a white Ranger Raptor at Cottesloe Beach one afternoon and they didn't even compare. Blue won every time.
Apple Carplay
Apple Carplay is a huge feature which simplifies the Ranger Raptor driving experience tenfold. I can't believe how many cars available at the moment still don't have this tech as standard. You'll find yourself almost always using Apple Carplay in the Ranger Raptor as opposed to the built-in infotainment system (which works fine, it's just a pretty boring interface and a tad overcomplicated.) That's not just a Ford thing though, few cars I've driven lately rarely hit the mark with their standard infotainment systems.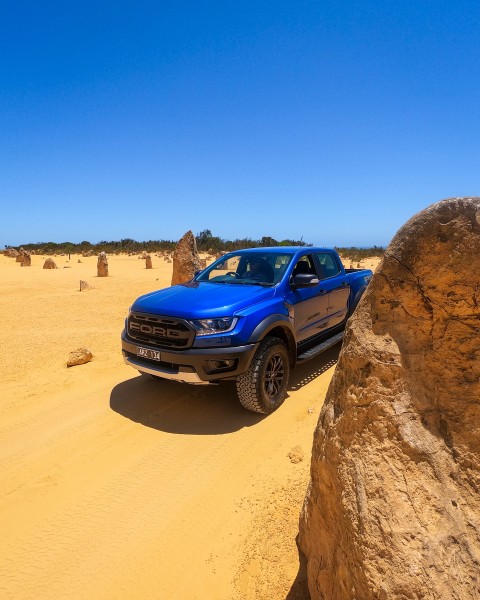 What we didn't love so much
Highway cabin noise
Big truck, big tyres, high speeds. You can only expect so much, but the noise inside the cabin became increasingly noticeable over the eight days we lived with the Ranger Raptor. This is a consequence of its very aggressive tyre treads combined with some increased wind noise around the jumbo-sized door mirrors. It's not unbearable, by any means, but it's definitely more noticeable than the last time I drove it on a highway.
The underwhelming engine
Ok, I know the engine probably was – and still is – the hottest topic of debate when the Ranger Raptor was launched, and I expressed my thoughts in the initial review piece here. All I'll say in addition to those initial misgivings is that while there were some occasions where I was pleasantly surprised with the Raptor's punchiness, there were more occasions where I was not.
The open tray
While it's a relatively easy fix with some aftermarket magic, the absence of a lid on the Ranger Raptor's tray meant that for the majority of our road trip our luggage had to be strewn across the back seats. This wasn't an issue at all, but if we were travelling at full occupancy inside the cabin and needed to put our gear in the back, we'd really have to consider how to properly stow the bags, tie them down and constantly move our valuables from the tray to the cabin each time we left the car. Interestingly, the Ranger Wildtrak, with its retractable roller lid over the tray, makes itself an appealing option for those looking to maximise their space all around.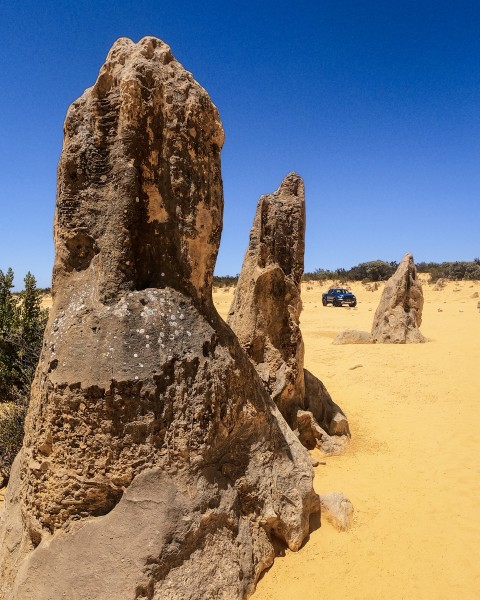 For more information on Ford's Ranger Raptor and to book a test drive, head to their website.