Despite being first shown to the public at the Geneva Motor Show…ahh, way back in 2014…the Maserati Alfieri looks as if it'll finally get its time to shine in the spotlight.
After being locked away in the dark corners of an Italian factory to make way for the more pressing (and quite high-selling) Levante SUV, among others, Maserati has fished out its long-forgotten concept car for a somewhat now mythical revival.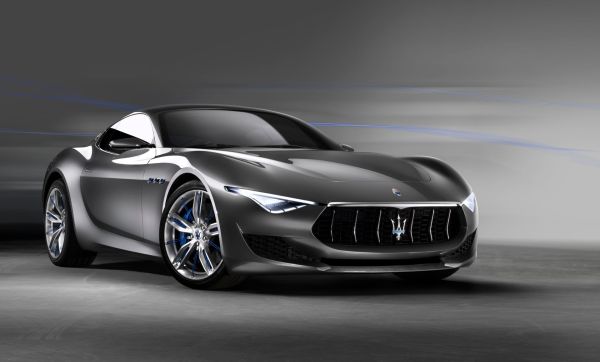 And until now, little had been discussed by headquarters regarding the Alfieri, aside from the assurances that it would be a "characteristically Maserati sports car."
---
---
This recently released road map, however, confirms that both the Alferi and new Levante will be making their superhero landings in the first phase of this new era, with a tweet shining light on May 2020.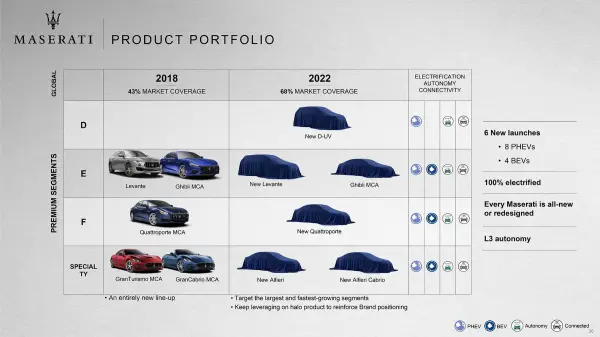 The countdown to a new era has officially started. #MaseratiMMXX pic.twitter.com/5O2RTCNs3P

— Maserati (@Maserati_HQ) November 11, 2019
Interestingly, the coupe creation, that somewhat resembles the same teardrop shape as Mercedes' GT, will feature either an entirely electric powertrain or customers will have the choice of a plug-in hybrid option.
Petrolheads will have to wait and see what this hybrid system will operate alongside, our suspicions are that it'll be an electronically assisted variant of Maserati's three-litre V6 unit.
What you definitely won't have any cause for concern over is the Alfieri's proposed 0-100 km/h squirt, which Maserati claim will be a face-melting 2 seconds (!!!). Critics may argue that 'performance' has already become a commodity in the EV age, but hey, you'll find no complaints here, and none with the Alfieri's top speed of 300 km/h either.
---
---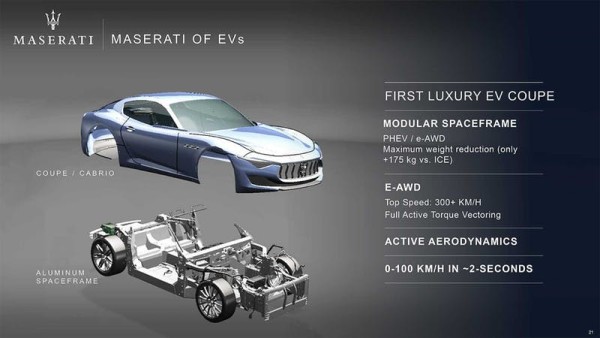 Don't expect this weapon to be in your local showroom anytime in the next twelve months, however. With an international reveal slated for May of next year, Aussies likely won't see this weapon until the early days of 2021.
RELATED: Jaguar's Connected Car will never see another red light again