The idea that competition breeds innovation can perhaps be most vividly seen in the realm of German auto companies, with the big 5 (Audi, Mercedes-Benz, BMW, Volkswagen, Porsche) constantly pushing each other to dream big and win market share. There is, however, a lot of respect amongst these rivals, and last week we saw a brilliant example of this.
To congratulate BMW on its 100th year as an automaker, Mercedes-Benz and Porsche each published newspaper ads with messages of appreciation and congratulations.
The Mercedes ad features BMW's trademark kidney grille, with the message "Thanks for 100 years of competition. The previous 30 years were somewhat dull". The previous 30 years quip alluding to the fact that Mercedes started operations 30 years before BMW, and not a claim that Mercedes has been far superior over the past 30 years (or though some would argue this is the case).
---
---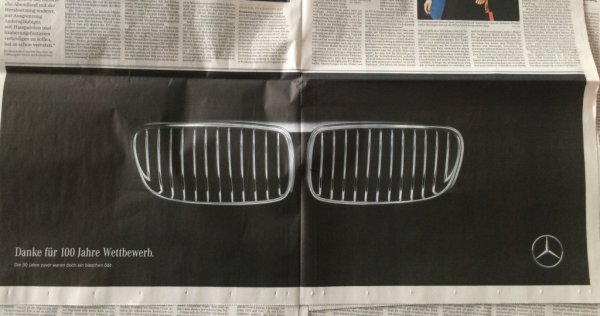 The Porsche ad features their Mission E concept car alongside BMW's i8 EV. The accompanying message reads in English – "The future presents us with great challenges. We face them with sheer driving pleasure. Porsche bows to 100 years of moving automobile history and wholeheartedly congratulates BMW on this jubilee."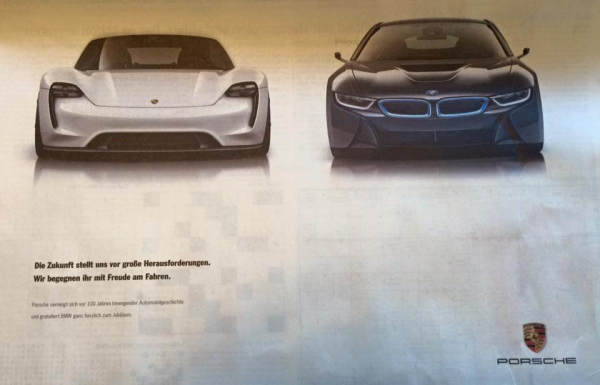 Well done, Mercedes & Porsche.