When BMW initially released their R18 motorcycle, they did so under the promise that it was "predestined for customizing." Zillers Garage in Russia clearly took this message to heart, as their interpretation of the BMW R18 is so removed from the original that it is practically unrecognisable.
The base bike has been completely covered in new hand-formed bodywork built from carbon, milled aluminium and 3D printing. If you look closely you will notice a hint of the iconic BMW boxer twin-engine from the bike's beginnings, with the heads poking out from the flowing side covers.
The new and improved bike has an ultra-low stance that was achieved by Zillers utilising air suspension to lower the bike at rest, and a pair of spikes hold the bike up instead of a kickstand. The R18's instrument panel has also been moved to the fuel tank and folded back to make its way into the fuel filler neck. The huge rims of the bike have decorative spokes passed through them, milled from forged aluminium monoblocks. The headlight and taillight are both LED.
---
---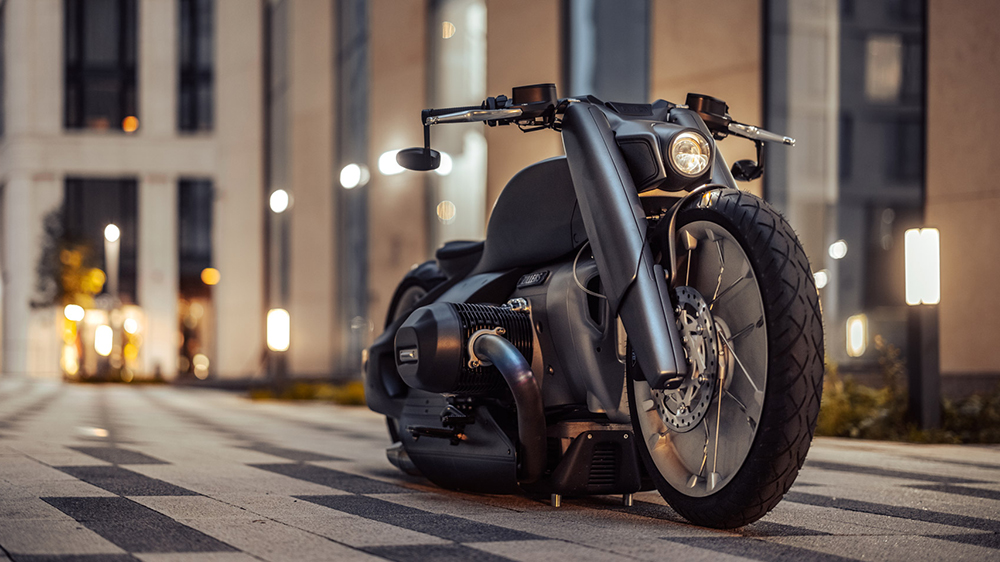 RELATED: All Eyes Will Be On You With The Renard Reimagined BMW R1250 R Motorbike
While they are not the first to offer their interpretation of the BMW R18, Zillers maintains that their version is a "very special bike." To preserve this sense of specialness, Zillers and NMoto have limited the production to only 13 units in total. Available for delivery worldwide, you can order the Zillers BMW R18 either completely turnkey or as a kit for self-assembly. The finished motorcycle will take around six months, whereas the kit will be delivered in about four.
If you choose to go the route of the assembly kit, it is said to come with detailed instructions and assistance at every step. The unnumbered part of the motorcycle frame has been modified and doesn't require complex tools, meaning you can either entrust the work to your local workshop or even assemble the motorcycle yourself.
Though BMW's latest R18 starts at US$21,495 (AU$28,600), all these additions to the version out of Zillers Garage have bumped its overall price tag up to $44,900 (AU$59,850). Hit the link below for enquiries.