Steve McQueen was a man of great taste, be it his now-legendary Heuer Monaco, his iconic Persols or his distinct half-face motorcycle helmets. But this taste wasn't purely aesthetic — McQueen also knew how to tell if something was well-made; when it came to the best motorbike Steve McQueen ever rode, the name Metisse is the only name you need to know.
Sure, the King of Cool was more than happy to swing his leg over a Swedish-made Husqvarna, but he's been quoted describing Metisse as, "the best handling bike I've ever owned." To honour this legendary Metisse Mk3 owner, the same firm has announced a limited edition run of hand-built exact-spec replicas.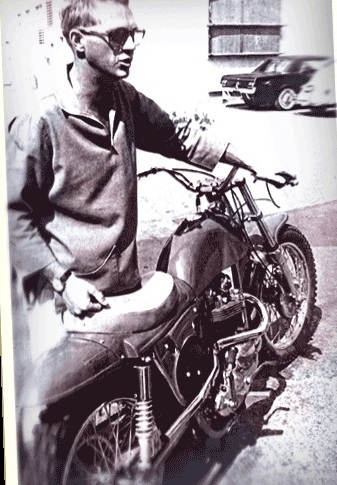 That means the same nickel-plated chassis constructed using 4130 chrome moly tubing, the same 21" spoked wheelset (paired with Mitas rubber), and the same 35mm 7.48-inch travel Ceriani forks that McQueen rode. Powered by a 650cc Triumph TR6 parallel-twin engine mated to a reconditioned four-speed transmission, the final touch is the bodywork and 2.11-gallon tank painted in the very same Battleship Grey paint McQueen loved so much.
Limited to a series of just 300 units, you'll need to move quickly if you want to add a Steve McQueen Metisse Mk3 Desert Sled to your garage this summer.