The all new Nissan Leaf launches in Australia today, a full 7 years since the first version reached our shores in 2012. Electric vehicles, and indeed the world, have changed a lot in that time, so we headed over to Madrid with Nissan (in a trip that just happened to coincide with the Champion League final) to get a feel of what the new Leaf is like, and to experience Spain's electric vehicle infrastructure – which Australia's could quite possibly end up looking like.
Aside from the language, geographic size, and crippling youth unemployment rate (Spain's sits at almost 32.6%), Australia and Spain are actually reasonably similar with large population centres dispersed across a largely dry and sunny country. This makes Spain the perfect base in which to explore what Australia's electric future might look like, and the perfect place to test the new Leaf, a car which in my opinion is the car the (somewhat confused) motor industry sorely needs.
See I think electric vehicles have been positioned in such a way that makes consumers scared of them. The BMW i3 looks like an alien spaceship, the Tesla P100D accelerates like a spaceship, but the new Nissan Leaf?
After spending a few hours driving it around the outskirts of Madrid, I can categorically say that it's not a spaceship, and what a wonderful thing that is.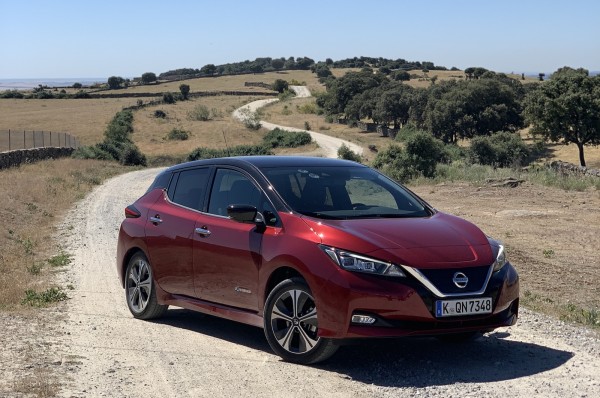 The Leaf looks like a normal car, drives like a normal car, and is priced like a normal car at $49,990 plus onroads. For all intents and purposes, this is like any car you've ever driven, except for the fact it doesn't have an internal combustion engine. The interior is clean in a Japanese manufacturer kind of way, feels premium, and comes with leather seats as standard – it's what you'd expect out of the best selling EV in the world.
Acceleration is spritely but with no energy recovery lag when you come off the accelerator, and it also has mode called 'e-pedal' which is probably best described as 'golf cart mode' and accelerates as you press the accelerator pedal in but also decelerates in line with how much you release the pedal. It's an incredibly unique feeling but one I personally loved driving in traffic with.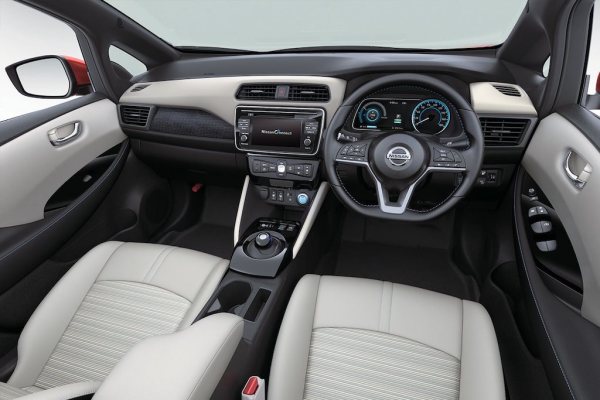 From a safety perspective, it gets a 5-star ANCAP rating, comes with autonomous emergency braking (AEB) and pedestrian detection, lane-keep assist, radar cruise control, rear cross-traffic alert and an around-view monitor.
Range, arguably the most important attribute in any electric car, is a claimed 270km and pleasingly I was able to achieve almost exactly that number on my drive before needing to 'fill-up'.
On that note, 'filling up' (recharging) the Leaf in Spain was just a matter of pulling in to a regular petrol service station and quietly cruising into a dedicated EV charging bay, tapping a mobile app, and plugging in. A total charge from 0-100% takes about 30 minutes and costs around €5 at one of these charging stations, but Nissan predicts most owners will simply run a 10 minute top-up when out and about and then charge overnight at home.
By the end of this year, most key motorways and traffic corridors across Spain will be equipped with fast charging stations at least every 100km. For Spanish drivers, this means they can reach anywhere in the country without worrying about running out of juice. Personally, I think this sort of 100% coverage is a pipe dream for the whole of Australia, but if we're serious about EV's, then a rollout allowing drivers to travel between all the capital cities would be a great start. If petrol station owners have any foresight at all, they should be the ones initiating these rollouts.
At the end of the day, this trip was eye opening to me purely to show that the future truly is electric. Manufacturers like Nissan are doing what Tesla are doing but without the Elon Musk hype train – and you could argue that they're doing it better. The new Nissan Leaf shouldn't just appeal to people looking for an electric car, but to anyone looking for a new compact hatchback, full stop.
For more information, visit nissan.com.au
RELATED: Nissan Are Turning Their Used Car Batteries Into Street Lights, Stadium Generators