Dutch shipyard Oceanco has been killing it when it comes to producing world-class yachts since 1990. With expansive facilities in Alblasserdam, near Rotterdam in the Netherlands, as well as large outfit facilities in Marineweg, they've had the space, creativity and resources that it takes to develop a finely-tuned focus. That focus: creating exquisite custom-built Oceanco Superyachts of 80+ metres in length.
Oceanco are at the forefront of unique and striking superyacht designs in recent years. Here are our top 5 coolest Oceanco superyachts, though ranking them was no easy task.
Bravo Eugenia – 109 metres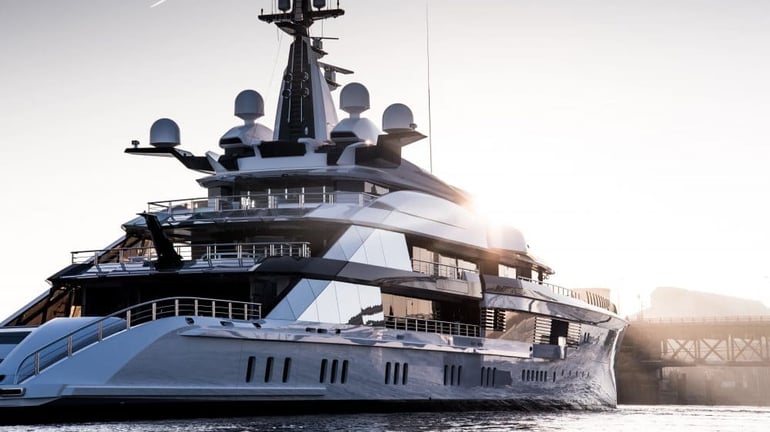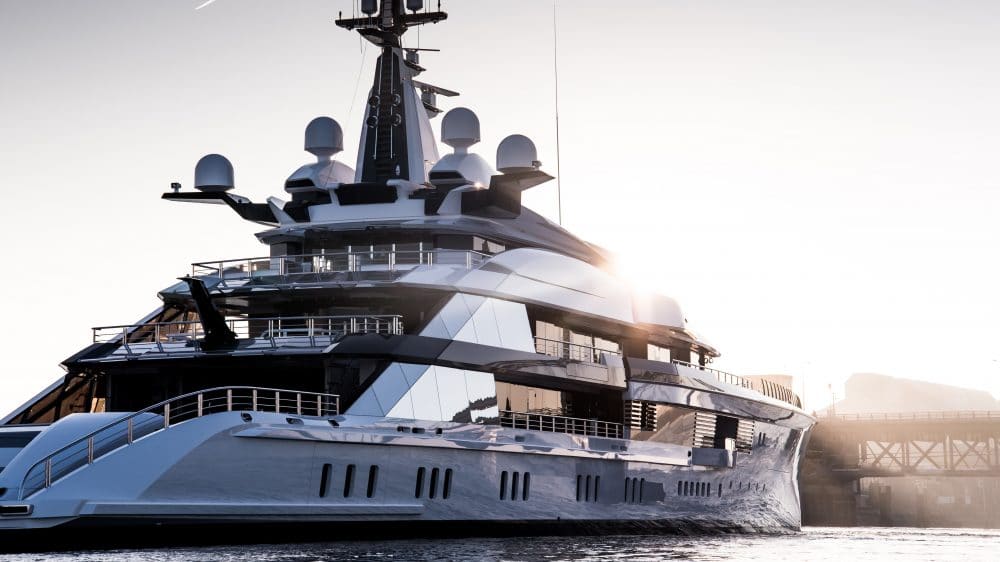 The 109 metre Bravo Eugenia is a prime example of Oceanco's new wave of naval architecture. The dramatic exterior design and layout was spearheaded by Nuvolari Lenard and its interior by Reymond Langton Design. Who of the more aggressive Oceanco Superyachts in their fleet, Bravo is also the first Oceanco to utilize the new innovative LIFE (Lengthened, Innovative, Fuel-efficient, Eco-friendly) design. Dallas Cowboys owner Jerry Jones is rumoured to have the keys to Bravo, which was delivered in November of 2018.
Photo: Tom Van Oossanen
Dar – 90 metres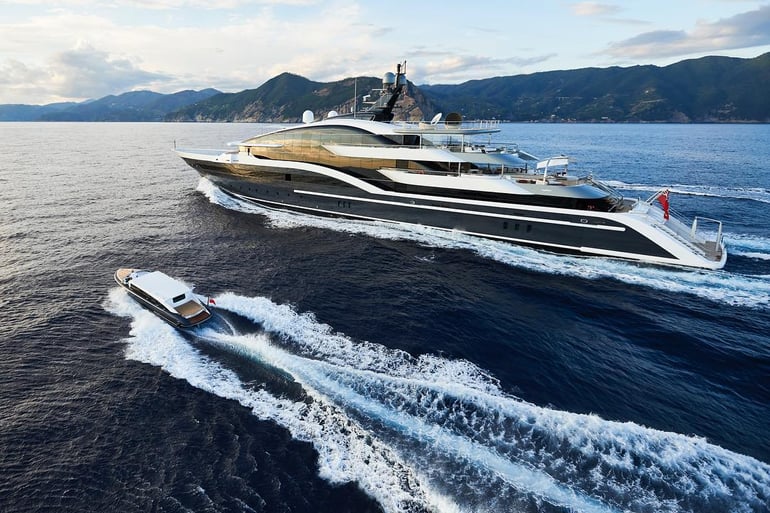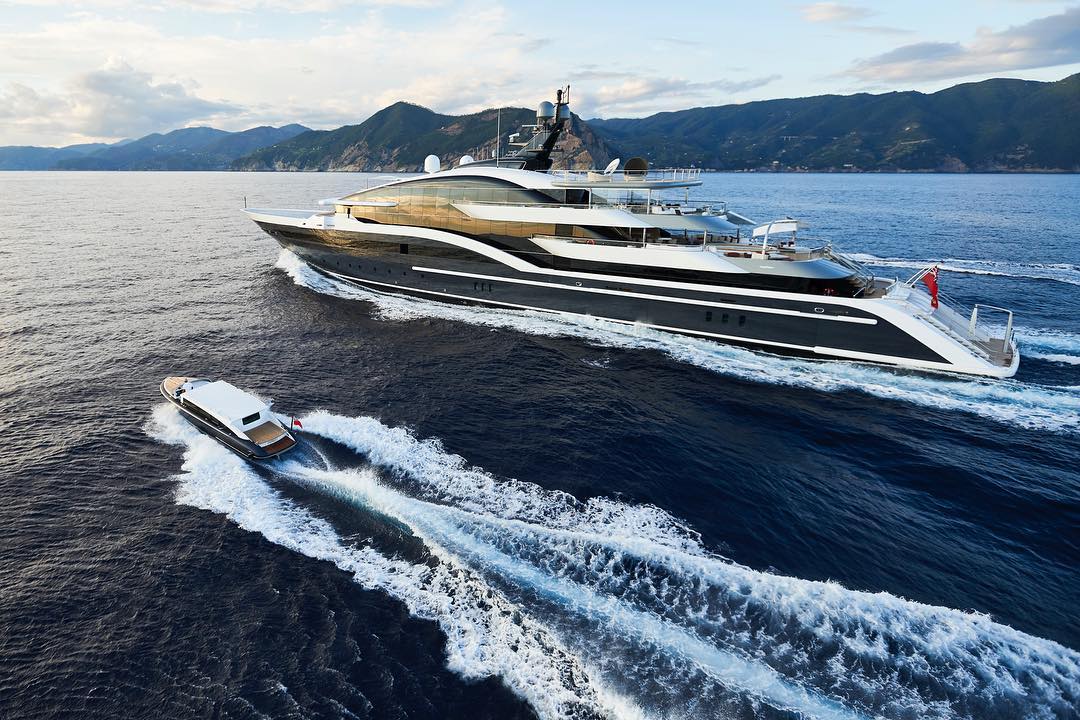 A curvaceous beauty with sweeping lines by DeBasto Design, Oceanco's Dar superyacht was also delivered in 2018. Keen observers will notice the flush glass technology which connects different levels by glass rather than hard structures in certain areas. Dar is also the first yacht in the Netherlands to be given the official Lloyd's Register Integrated Bridge System (IBS).
RELATED: Oceanco's Superyacht DAR Is 90m Of Sporty Sophistication
Black Pearl – 107 metres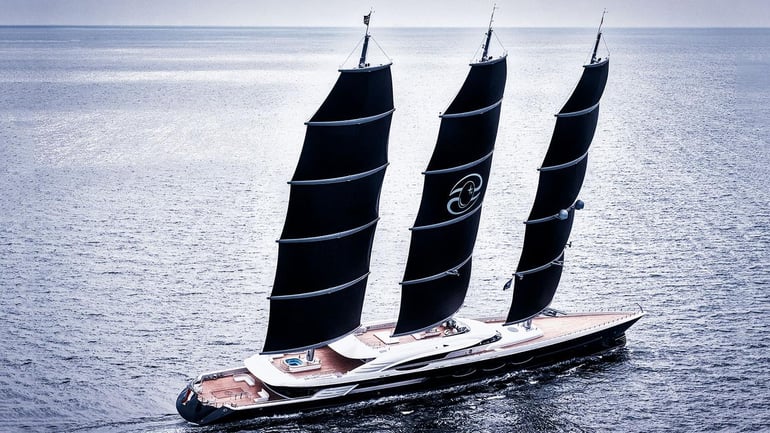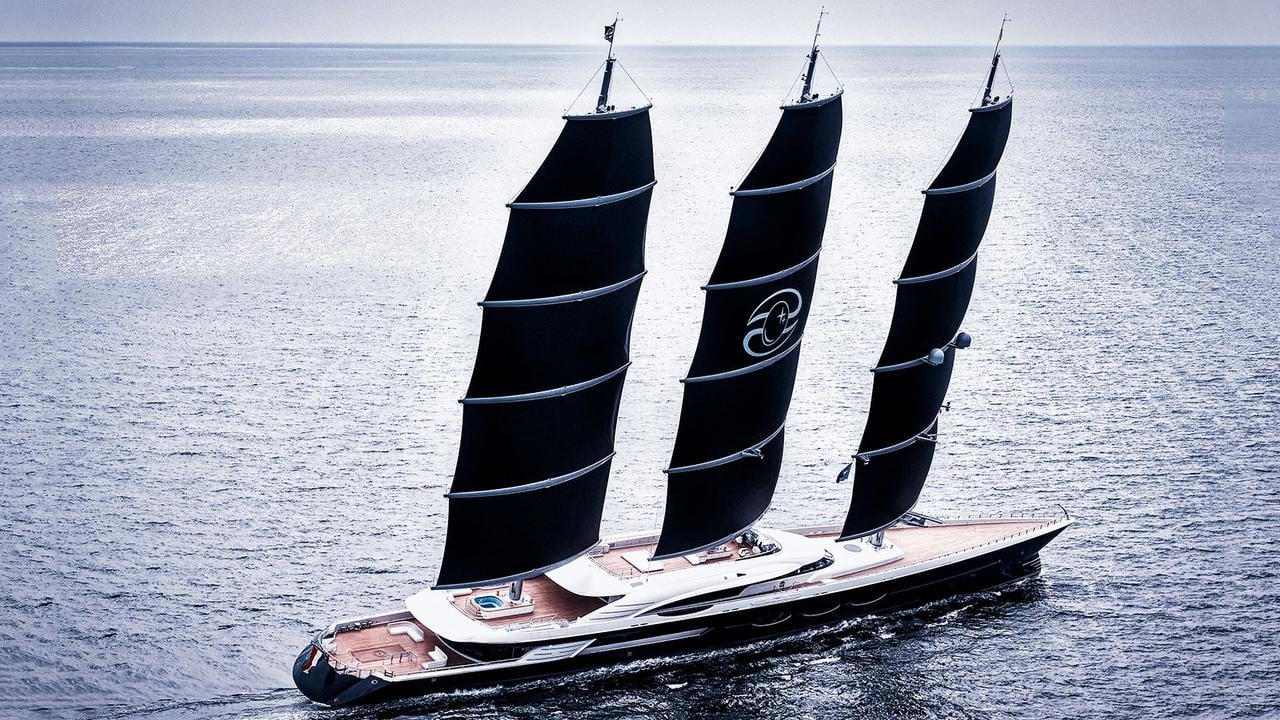 A sailing yacht unlike anything the world has ever seen, the 'Black Pearl' was built to the specific requests of the owner, with multiple design parties involved to make it a reality. Dykstra Naval Architects designed the Pearl's three, 70-meter (230ft) DynaRig carbon masts and sailing system, of which all 2,900 square metres of sails can be set in just 7 minutes.
Jubilee – 110 metres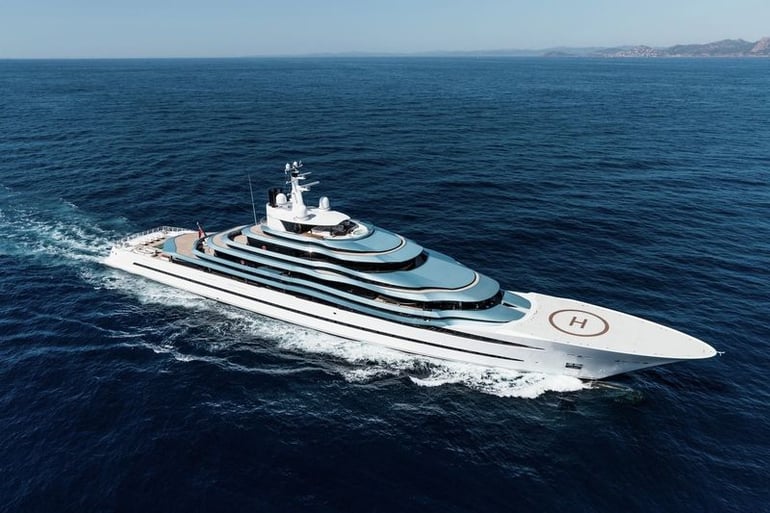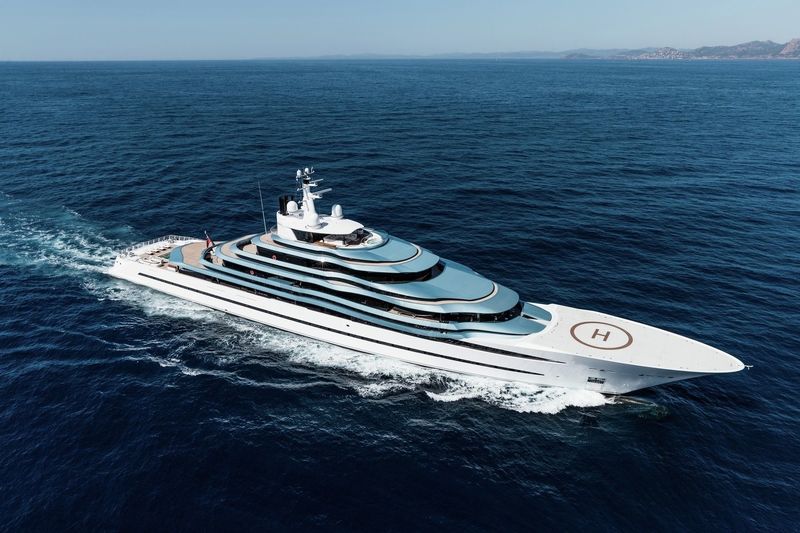 Delivered in 2017, Oceanco's Jubilee clocks in at a truly enormous size of 110 metres, making it the largest yacht ever built in the Netherlands. Featuring attractive horizontal blue lines on the upper decks and built to the Passenger Yacht Code, her Sam Sorgiovanni designed interior is both spacious and stately, offering accommodation for up to 30 guests in 15 rooms including an entirely private owner's deck.
RELATED: Oceanco's 110m 'Jubilee' Is The Biggest Yacht Sold In 2018
Tranquility – 91.5 metres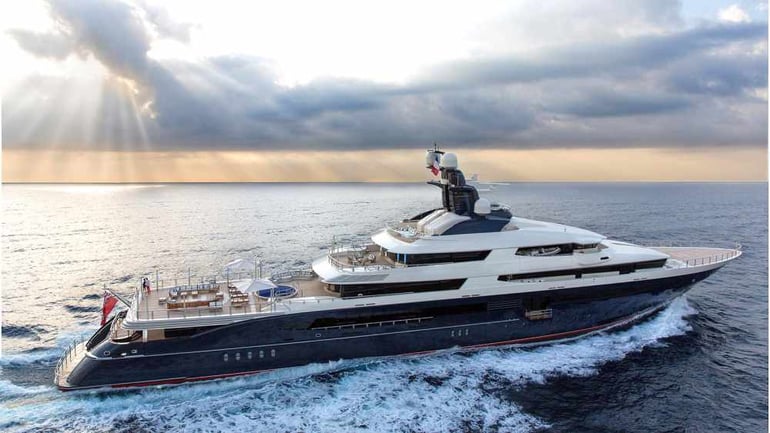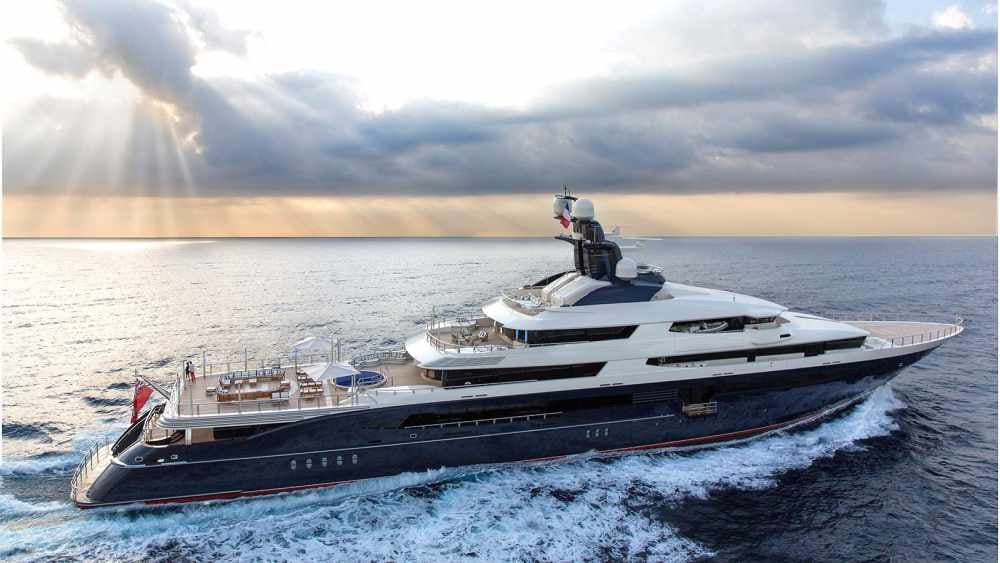 Oceanco's Tranquility (formerly Equanimity) was built in 2014 and only just resurfaced on the charter market after being the centre of the well-publicised 1MBD financial scandal in 2018. The 92-metre behemoth has a chic, clean modern profile on an initial ice-breaking hull. The spectacular beach club, sumptuous skylounge and translucent pool were likely factors in Kylie Jenner's charter of Tranquility last year for her 22nd birthday.
Check out more of Oceanco's superyacht fleet here.