The late Paul Walker's iconic car collection is set to go under the hammer next year at the 49th Annual Barrett-Jackson Scottsdale Auction.
21 cars from the Fast And The Furious actor's private collection will be up for grabs during The World's Greatest Collector Car Auction at WestWorld of Scottsdale. The bevy of automobiles include seven BMW M3s, three Chevrolets, three Fords and a Harley-Davidson motorcycle.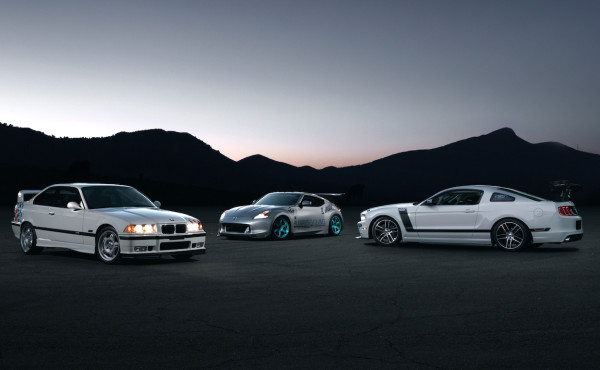 "Paul Walker's collection spanned five decades of automotive excellence and truly reflected his personal taste," said Steve Davis, president of Barrett-Jackson. "Paul's passion for performance was especially expressed in the cars he loved. This group of vehicles also represents the evolution of the hobby, as collectors are clearly broadening their horizons and diversifying their collections."
Notable vehicles making up the sale include a custom 2009 Nissan 370Z that features in Fast Five, five 1995 BMW M3 Lightweights of which only 125 were ever produced, a never-raced 2013 Ford Boss 302S Race Car, a pristine 1989 Nissan R32 Skyline Race Car and a classic 1995 Ford Bronco SUV.
Check out the full list of cars below and find out more details about this exclusive auction at barrett-jackson.com.
1963 Chevrolet Nova Wagon
1964 Chevrolet Chevelle Wagon
1967 Chevrolet II Nova
1988 BMW M3 E30
1989 Nissan R32 Skyline Race Car
1991 BMW M3 E30 Coupe
1995 BMW M3 E36 Lightweight
1995 BMW M3 E36 Lightweight
1995 BMW M3 E36 Lightweight
1995 BMW M3 E36 Lightweight
1995 BMW M3 E36 Lightweight – Factory LTW wing and race-livery delete
1995 Ford Bronco SUV
2000 Audi S4
2003 Ford F250 Pickup
2004 GMC Sierra 1500 Pickup
2005 Harley-Davidson RS Motorcycle
2006 Toyota Tundra Pickup
2008 Suzuki Motorcycle
2009 Nissan 370Z
2011 BMW Motorcycle
2013 Ford Mustang Boss 302S Race Car
RELATED: Aston MArtin's upcoming SUV will host their most powerful V8 ever