A factory model Toyota Supra used by Paul Walker in the first two Fast & Furious films (2001's original the Fast and the Furious, and immediate follow-up 2 Fast 2 Furious) is being put up for sale as one of the headlining lots at Barrett-Jackson's annual Las Vegas auction in June.
With a slushbox added, the 1994 Supra MK IV sports a 320 horsepower 3.0L 2JZ-GTE inline six engine and a four-speed automatic transmission. The bright neon orange vehicle was used for multiple interior and exterior shots across both films, fast becoming one of the most recognisable cars of the franchise and undoubtedly boosting the model's reputation.
For those that don't already recognise the car, this particular Supra was used in the sequence from the first film where Paul Walker's character, Brian O'Connor, takes Vin Diesel's Dominic Toretto for a spin in the newly restored car and ends up using it to best a Ferrari in a street race. Towards the end of the film, Brian gifts the Supra to Dom after Toretto rolls his Charger. It was repurposed and repainted as Slap Jack's gold 1993 supra in the sequel.
---
---
RELATED: 'Fast & Furious' 9 Trailer Reveals The Familia Are Really Going To Space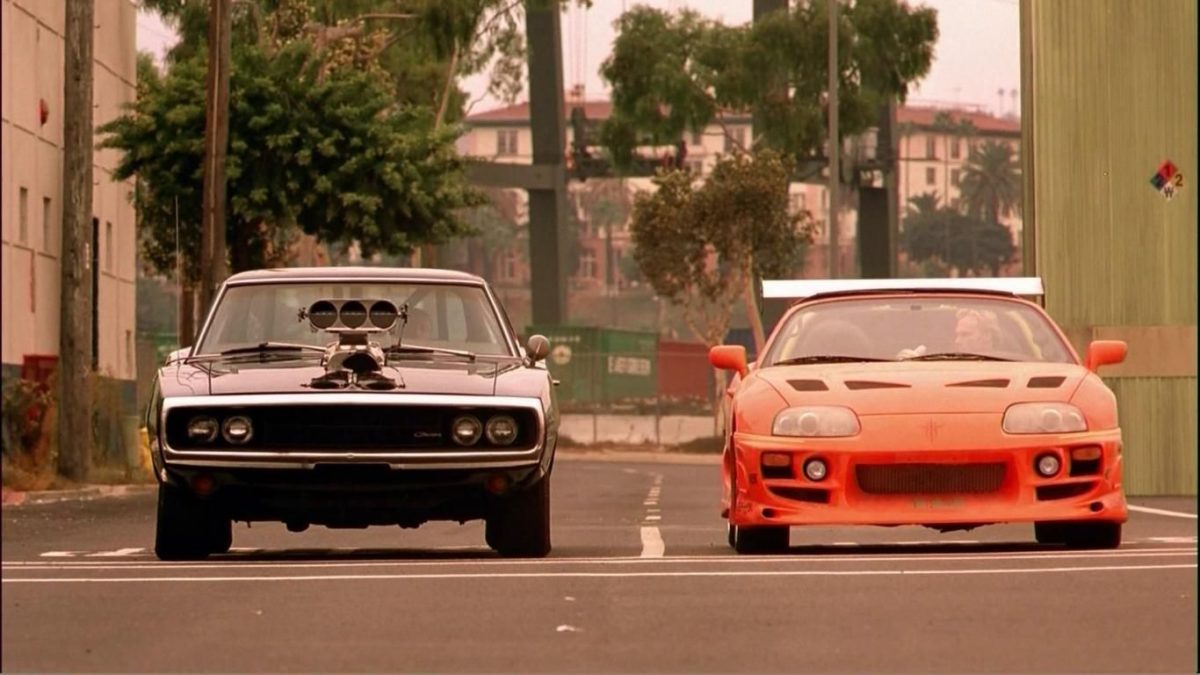 A stunt car, also a 1994 Supra, from The Fast and the Furious, has gone up for auction before and fetched a hammer price of US$185,000 (AU$239,528). That was a stunt car though, and it didn't have a factory turbocharged motor like this one. While Barrett-Jackson are yet to confirm the starting price for the Paul Walker Supra, it wouldn't be a surprise to see that figure bested significantly.
According to the auction house, after its starring role in the first two films, the Supra was returned to its original form with the Domex front spoiler, Lamborghini Diablo Candy Orange pearl paint, a Troy-Lee designed 'Nuclear Gladiator' motif on the side, the correct 19-inch Dazz Motorsport Racing Hart M5 Tuner wheels, TRD-style hood, and an APR aluminium rear wing.