It's hard to believe that the Porsche Cayenne has been in production for almost 20 years. What's not hard to believe, however, is that they've managed to hone the platform to near on perfection during that period.
Porsche's SUV took some time to find its sportier niche, compared to that of its more off-road orientated Touareg cousin, but today there's no doubt that the Cayenne is the car we can thank for so many true sports/supercar SUV cross overs – not to be confused with luxury SUV crossovers – we've got Range Rover to thank for that.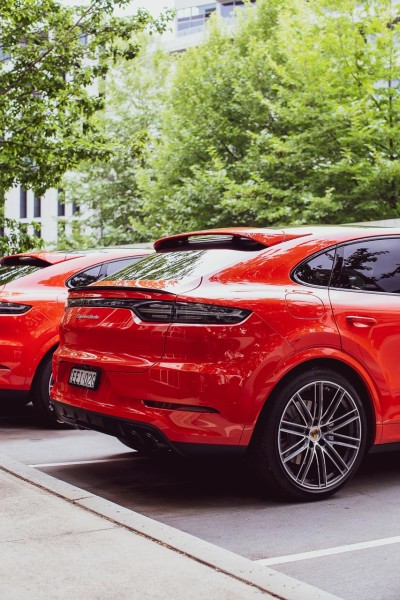 Unsurprisingly, Porsche kept making the Cayenne better, in every department; performance, handling, safety and luxury, resulting in it quickly becoming the benchmark for other manufacturer's to follow. In the creation of their new Cayenne Coupe, you can rest assured the only thing Porsche was comparing it to was the car it shares its name with.
---
---
Concept
Porsche clearly noticed that there was a glaring void in their lineup, not just in customer age but car design – a car for those who wanted the size and practicality of the Cayenne with the silhouette and sportiness of the Panamera. Upon first glance, it may appear similar to the Macan, however, the Cayenne Coupe is 255mm longer than the Macan and 13mm longer than the Cayenne. It's also lower and wider than both vehicles, giving it a more athletic aesthetic.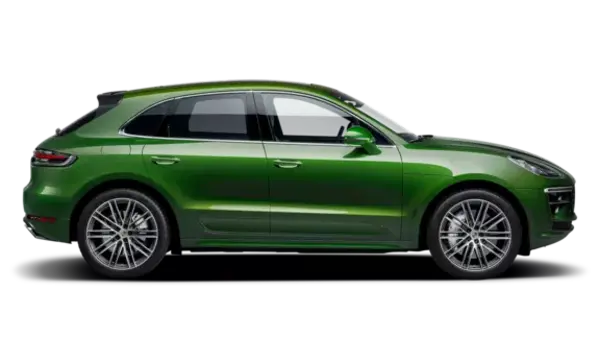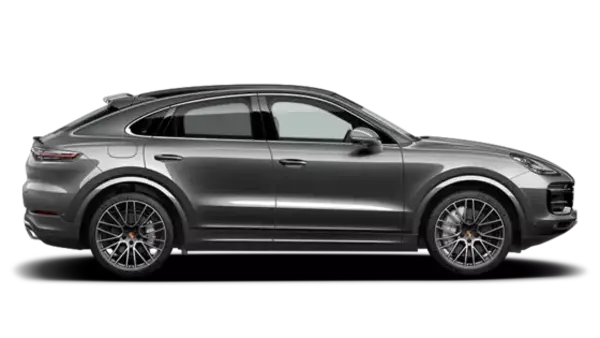 Words like 'progressive' and 'dynamic' join 'athletic' in a bid to satisfy a new type of buyer, seeking even more Porsche DNA from an SUV, and they've executed it impeccably. From the B pillar back we're dealing with an entirely new design, which also includes a flatter windshield angle to complement the 20 mm lower sloping fixed glass roof.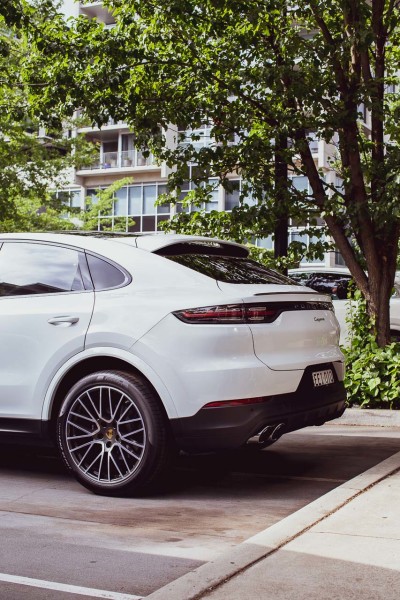 New rear doors sit atop 18mm wider haunches and open to reveal a lower seat, which boasts the same amount of headroom as the current Cayenne, with plenty of legroom for your passengers. At the back, the number plate has simply been moved below the boot. It's a masterful lesson in negative space that does wonders for the Coupe's appearance. There's more 911 in the profile and the ride, benefitting from a lower chassis, wider rear track and adaptive rear spoiler.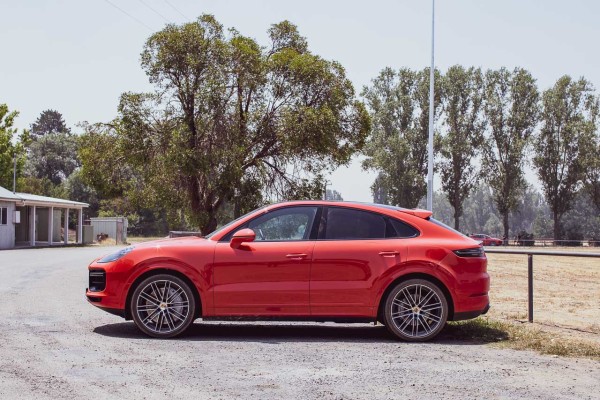 Variants
The Porsche Cayenne Coupe arrives in three variants; Cayenne, Cayenne S and Cayenne Turbo, with a Turbo E-Hybrid and Turbo S to come. Each model shares its power plant with the existing Cayenne, starting with a 250kW turbocharged V6 in the foundation model, a 324kW bi-turbo V6 in the S and a 404kW bi-turbo V8 in the Turbo.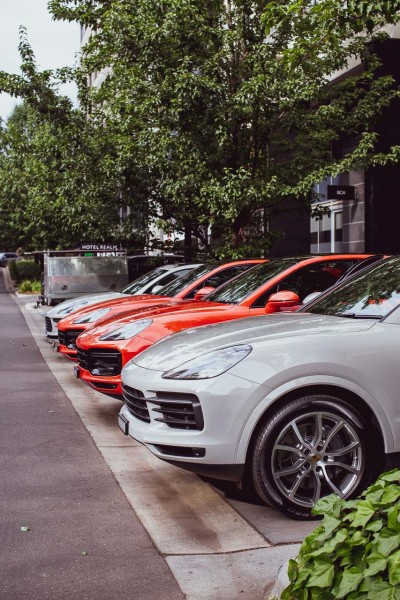 Unlike the Cayenne, however, all Cayenne Coupes come standard with Porsche's Sport Chrono package, wiping around two-tenths of a second of their respective Cayenne's (without Sports Chrono) 0-100km/h sprint. With the addition of larger wheels, the fixed roof and adaptive rear spoilers, sports seats as standard and optional carbon roof, there's no denying the Coupe is designed for a younger, more exuberant buyer.
Inside the cabin, there isn't a lot of difference between the three cars. Those who want it can opt for the no-cost option 14-way adjustable Comfort Seat, which I found to be less comfortable than the standard sport seat and far less pretty. Buyers can also choose to have a 5 seat option instead of the 2+2 configuration at no cost.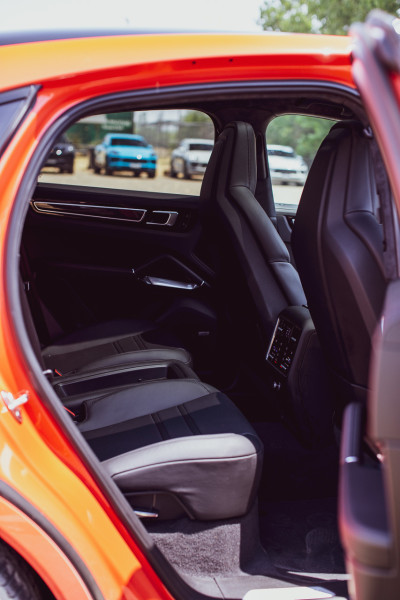 Driving
Porsche effectively extinguishes all misconceptions about foundation models with the Cayenne Coupe, Cayenne. The 3.0 litre turbocharged V6 offers plenty of punch for a spirited drive and the standard steel springs are more than capable of handling it, keeping you flat through the corners while the adaptive spoiler keeps the tail low. I enjoyed the driving position more so than I did during my time in the Macan S. The redeveloped 8-speed Tiptronic S gearbox is also a level above the Macan's 7-speed solution, finding its sweet spot time and time again in automatic and responding instantly with the flick of a paddle.
---
---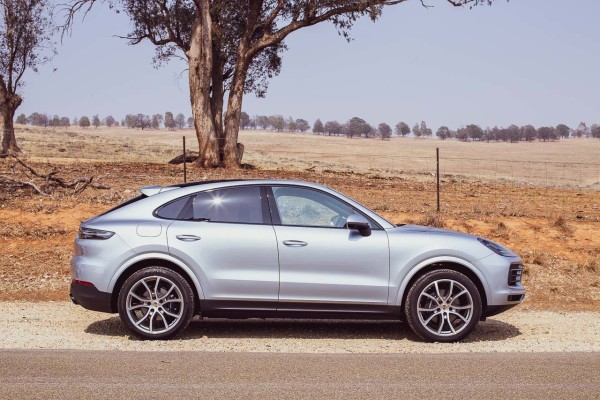 Porsche's ability to make cars that steer exactly where you want them to go never ceases to amaze me and the Cayenne S took the capable Cayenne a step further with the optional rear-axle steering, complemented by the Adaptive Air Suspension, which it receives as standard. Dial-up the S to Sports Plus and you're greeted with a very different beast to the Cayenne. The additional 74kW transforms under the press of the Sports Response button, throttling your head into the seat and propelling you to 100km/h in 5 seconds flat. Braking from the front 6 piston setup is also noticeably better than the Cayenne's 4 piston offering, providing additional peace of mind when you're driving faster than you should be.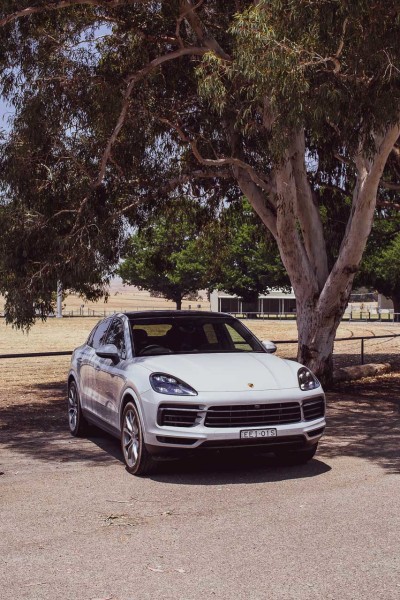 All three variants of the Cayenne Coupe sung in sweeping corners but the Turbo was on another planet. While the V6 powerplants lack the audible enjoyment I'd like to see from cars with their sporting pedigree (and price tag), the Turbo emits a lecherous bellow that's enough to put a smile on even Raelene Castle's dial. Flatten your foot and the 404kW powerplant with 770NM of effortless torque will have you at 100km/h in 3.9 seconds and onto a top speed of 286km/h.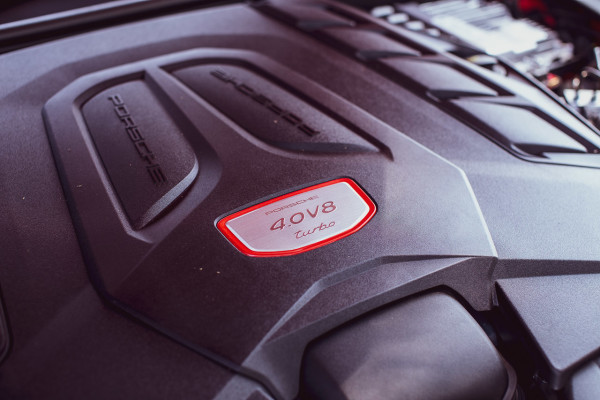 It's absolutely insatiable at speed and the front Porsche Surface Coated 10 piston brakes, mixed with rear-axel steering and Porsche Torque Vectoring Plus only add to your confidence, pulling you up rapidly and piloting you through corners you have no right to be in at the pace. It's quite absurd when you think about it – a 2.3-tonne SUV moving and handling like a supercar. Then, when you've satisfied your hair raising cravings, flick her back into normal and you'd think you were gliding along peacefully in the V6.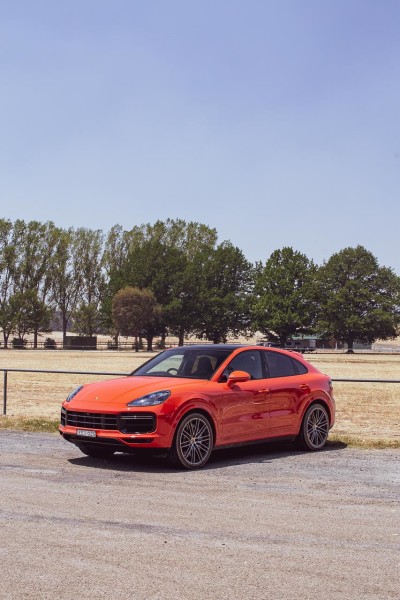 Price and Options
The Porsche Cayenne Coupe family starts at $128,000 for the 250kW Cayenne and it's an impressive package as is. Our test car was fitted with a host of options, including the Sports exhaust, which at $5,970, is underwhelming at best. If you're keen to dress your Coupe in 21-inch wheels instead of the standard 20, with matching wheel arch extensions, you'll require $5,880, while dressing your new whip in any other colour than black or white will set you back a further $2,300 for metallic paint. Our test vehicle came to $152,570 and left out the Adaptive Air Suspension, which I think is the right shout at this level of performance – unless you plan to do some offroading in which case it would be useful.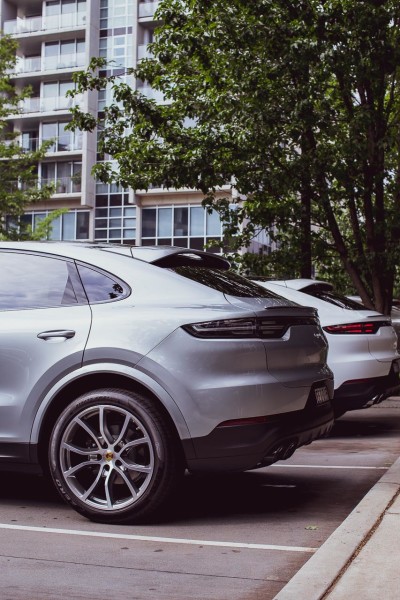 You'll be asked for $166,200 to enter Cayenne S territory and another $5,000 if you want the lovely Crayon exterior. Rear-axel steering is a worthy addition if you plan on giving it a squeeze and will set you back $4,300. The same 21-inch Cayenne Exclusive Design wheels get a tad cheaper on the S for $3,150. Again the Sports exhaust will set you back $5,970. Our car as tested came to a punchy $190,580.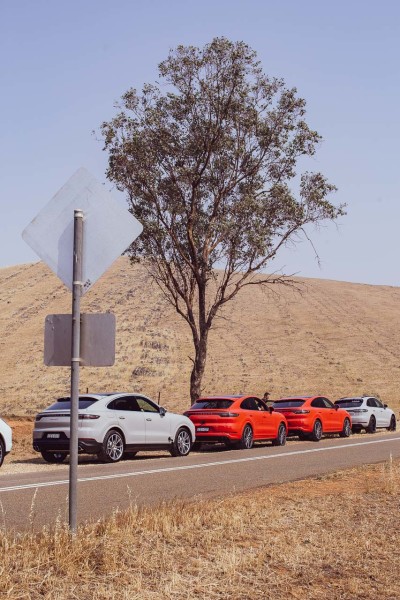 Stepping up to the Turbo will cost you $253,600 and, interestingly, you still have to shell out $5,970 for the Sports exhaust, which in this case is worth every penny. Rear-axel steering again sets you back $4,300, however, it's a scintillating combination when the Porsche Torque Vectoring Plus is added for $3,120. Leave the head-up display unticked and save yourself $3,070. Our Turbo, as tested, had a sticker price of $280,830, which I don't need to tell you is a whole lot of hooch.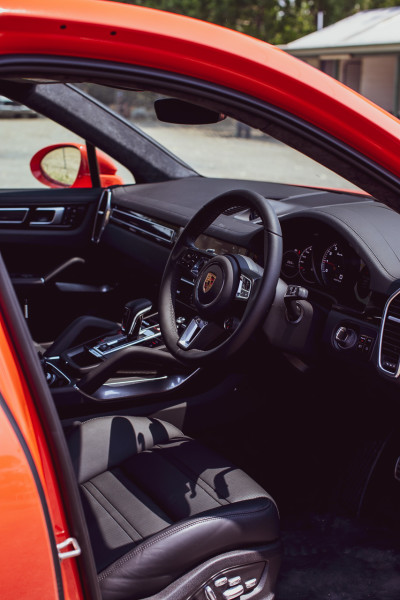 By far the best value option on the Cayenne and Cayenne S is the $800 to upgrade your sports seats to the adaptive 18-way alternatives – absolute no brainer.
Final Thoughts
I can't believe I'm saying this, but after driving the Stelvio Q4 and this Cayenne Coupe back to back, I'm starting to come around to this idea of a sport biased SUV (one that actually performs like a sportscar) because let's face it, the acronym has been thrown around willy fucking nilly, until now.
---
---
Yeah, it looks like a bit like a Macan and a Cayenne and maybe a bit like a Panamera – as will all of Porsche's releases, until the end of time, because it's a brand that channels the 911 in everything that it does. Really, you have to hand it to them for sustaining such a consistent, streamlined aesthetic, I can't recall a brand like it.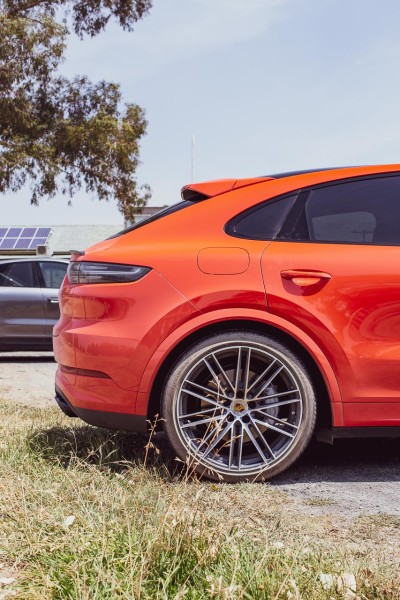 The Porsche Cayenne Coupe is a seriously top-notch piece of kit and all three variants will meet the expectations of the buyer they're aimed at. What I love about the Cayenne Coupe is that, for the first time, it offers a real point of difference for the sports car enthusiast, adding another dimension of identity to the Cayenne. What I also love is the Turbo, for all of its unhinged glory. Obviously, it's the one to buy if you have the cash, but ultimately, you won't be disappointed with any of them, and I'm not just talking about the Cayenne Coupe, I'm talking about anything with a Porsche badge.
For more info or to spec your own Porsche Cayenne Coupe head to porsche.com/australia