Motorsport fans rejoice. There's now a way you can actually enjoy a Formula 1 car on the track. And no – we're not talking about jumping into the cockpit of an overpriced ex-competition racer that either doesn't run like it's supposed to, or simply functions as a glorified lounge room decoration.
Nor are we referring to those exclusive invite-only purchases that rack up bills equivalent to the GDP of a small country. We're talking about a real deal, fully functioning, track-only F1 car that's practically fit for a Grand Prix at a manageable price point.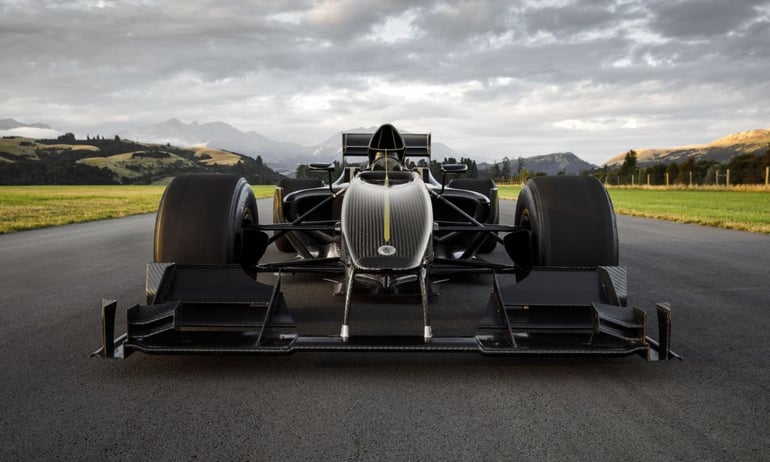 Presenting the Rodin FZed: a rig that's powered by a 3.8-litre Cosworth V8, producing more than 500kW of power, complete with Ohlins shock absorbers, Avon racing tyres, a titanium steering wheel, and 3D-printed elements. As an added bonus, the Rodin FZed can actually run off a regular fuel pump, as opposed to needing pit stops at a paddock. And weighing in at 609kg – at least 50kg less your current standard F1 car – it'll certainly move.
"It looks like a Grand Prix car and it goes like a Grand Prix car, but it has none of the complications associated with running an old Grand Prix racer," says David Dicker, founder of Dicker Data (ASX: DDR), and the man behind turning this fantasy into a reality.
"The Rodin FZed is a far more practical and durable proposition compared with buying and running a historic Grand Prix car… People do buy them, I had one, but they are more difficult to run and less durable."
"Plus there's the risk of crashing a car with an important Grand Prix heritage. Some are getting too expensive to risk on a racetrack, or parts are no longer affordable, or even available."
This project was brought to life when Dicker purchased some parts from Lotus. Soon after, he established a business in New Zealand dedicated to building F1-inspired single-seaters for the track – designed for those of you out there who are bored of Porsches and Ferraris (as well as those of you who simply crave something a little more high-octane).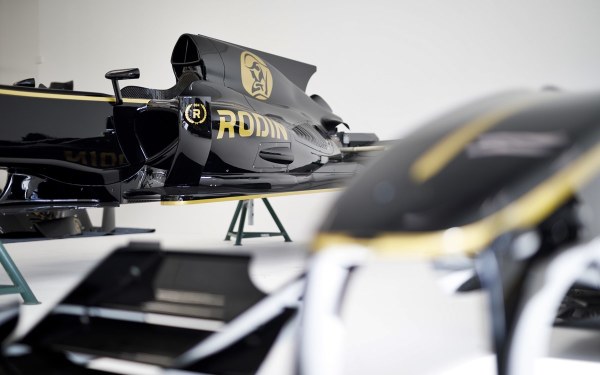 Fast forward to the present day, and we now have a far more efficient and enjoyable track car with Lotus guts. The company says it runs like you would not believe and you'll reportedly never have to worry about sourcing spare parts.
Onto the matter of price, here comes the rub. While this is far more affordable in the short and long term in comparison to your standard F1 vehicle purchases – not to mention, being intended for more of the everyman – it is still fairly steep. The Rodin FZed starts at US$650,000 or approximately $AU945,000 including spare parts.
Well… maybe one day?