NSW is blessed with some of the most striking scenery in Australia and you can find it within 2 hours drive from Sydney. While it is rare to find someone who hasn't heard of or been to The Blue Mountains, finding someone who has ventured past photographing The Three Sisters at Echo Point lookout is an anomaly. More than 200 years after it was first crossed by Blaxland, Lawson and Wentworth, we loaded up the Jeep Compass Trailhawk and set out from Katoomba to traverse some of the region's most secluded and scenic trails.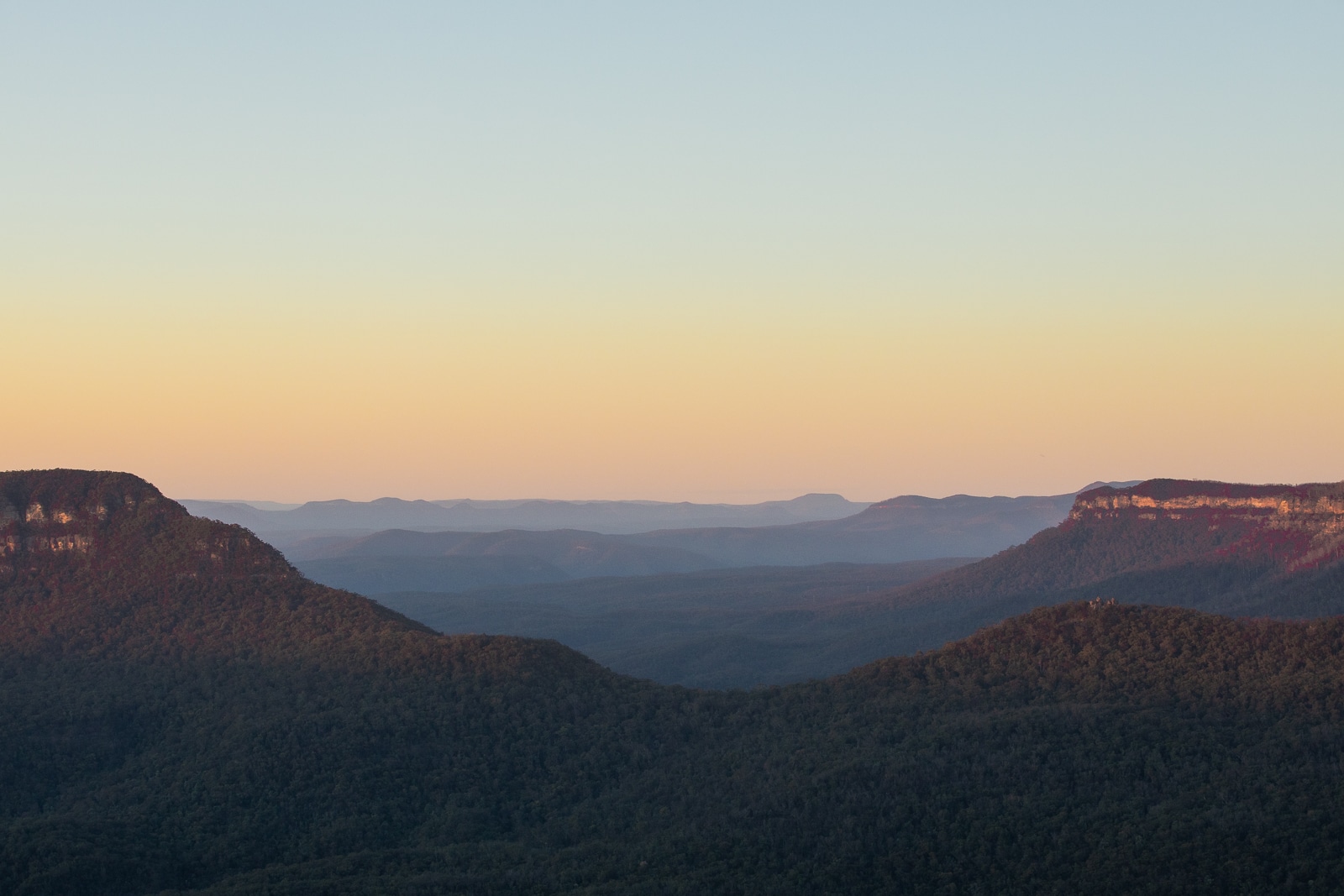 Trail running explores the holy trinity of exercise, endorphins and adventure. Evading fallen trees, tackling unsealed fire roads and finding your feet on sketchy goat tracks results in a level of accomplishment (and exhaustion) road running simply cannot match. Transitioning from midweek city streets to remote weekend trails requires a vehicle that is competent both on the road and off the beaten track and the Jeep Compass Trailhawk – the most capable off-roader in the compact SUV class – is more than fit for purpose.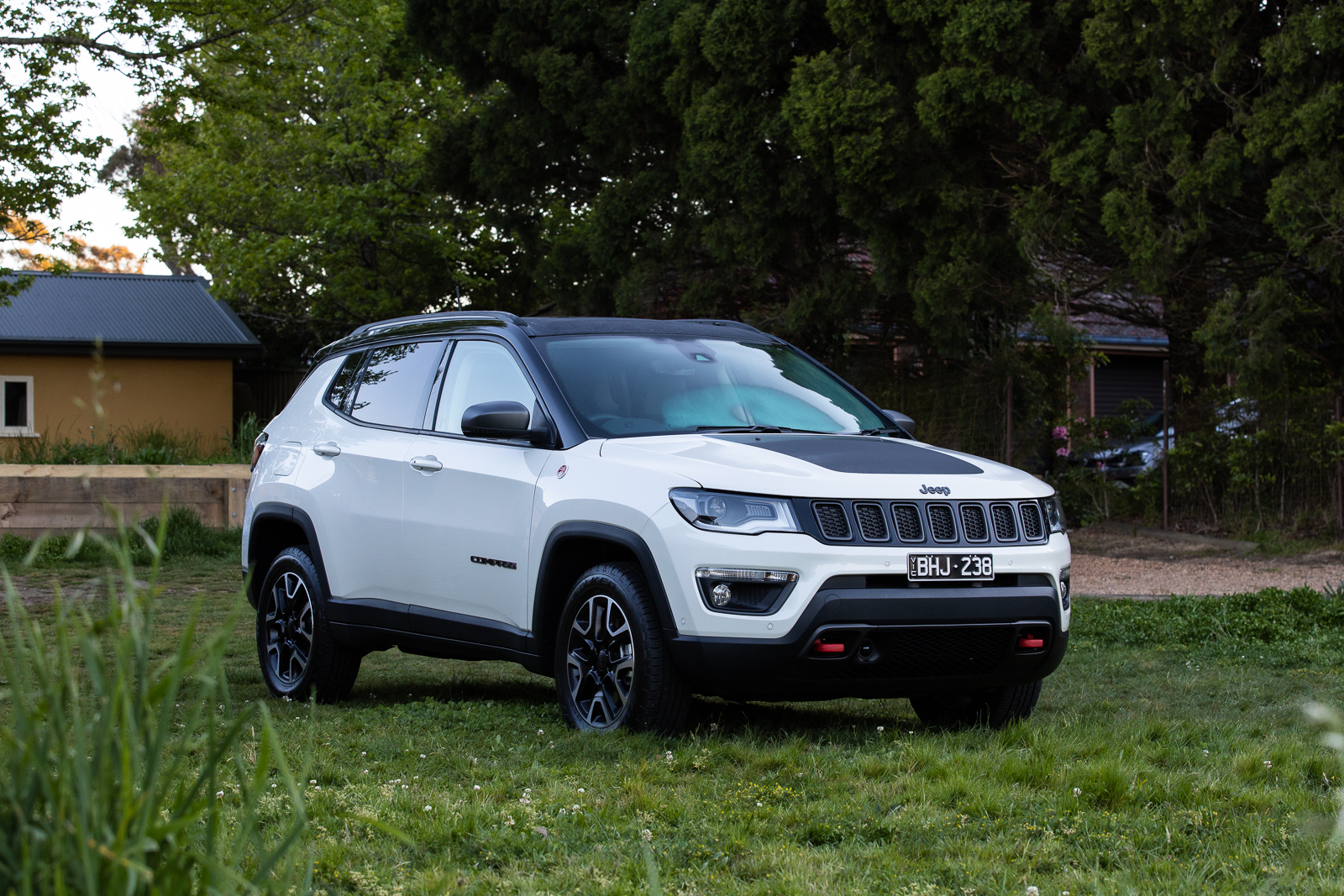 For runners who like to explore, Capra provides the type of knowledge only a local could provide. Doing the app one better, we enlisted the help of its Founder Matty Abel, for a private trail hunting session alongside Olly Woolrych, who with Matt, Co-Founded Vipers Run Club; a Northern Beaches community of male runners who use running to connect and improve their lives both physically and mentally. With plenty of Blue Mountains experience between them, Matty and Olly made for the perfect companions for a scenic trot along Narrow Neck trail.
---
---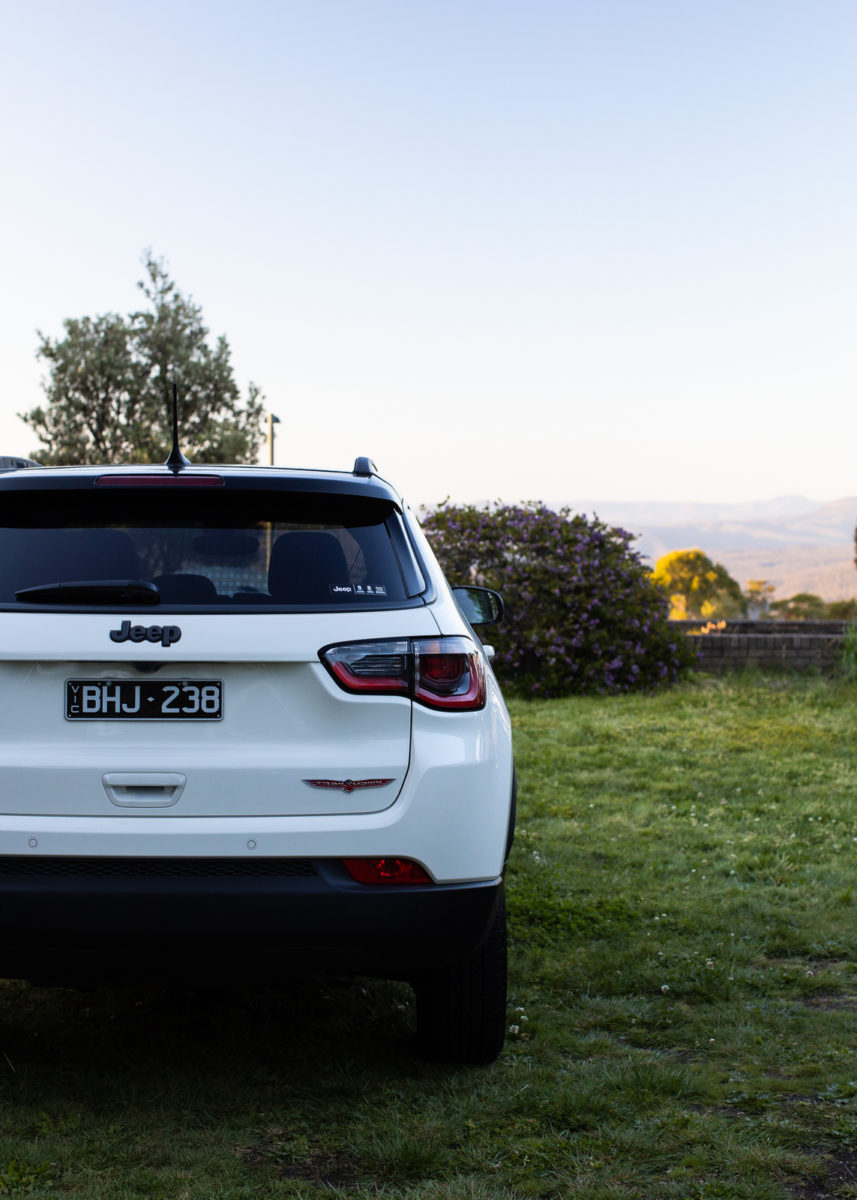 "I love exploring uncrowded places, there's something about being out in the wildness that excites me. When I started to introduce more people to trail running, I realised exploring the wilderness can be quite intimidating, which is how Capra was born," says Matt.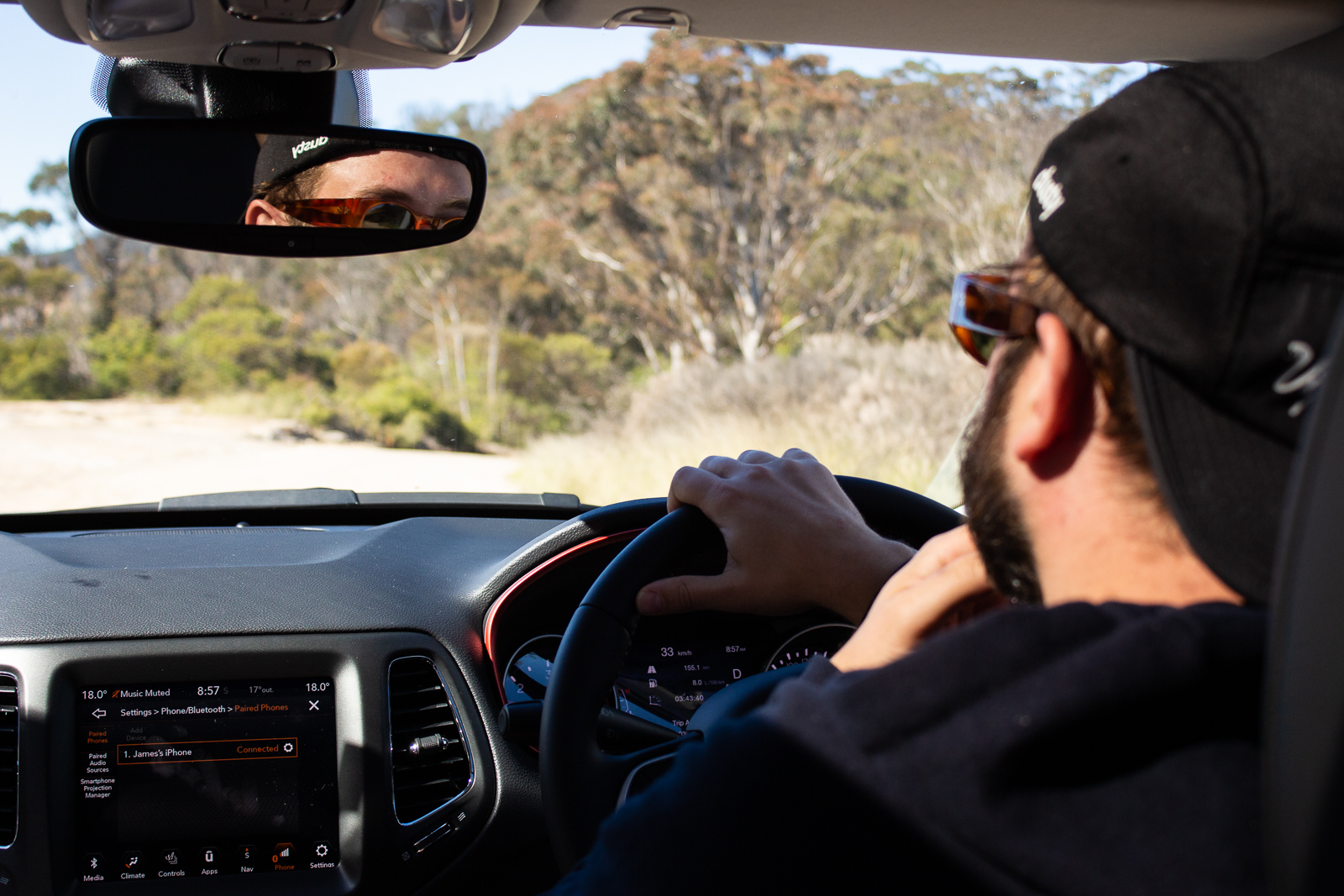 Whether you choose to leave at 5 pm the day before or 5 am the day of, the Jeep Compass Trailhawk can be optioned with all the creature comforts one needs, boasting a colossal panoramic sunroof to catch the sunset and heated front seats for chilly mornings.
Conquering loose surfaces and steep gradients is as simple as twisting the Jeep Selec-Terrain module and putting the torquey 125kW 2.0-litre turbo diesel to work. Off-road suspension, underbody skid plates, three tow hooks and hill descent control arrive as standard on the Trailhawk, offering you additional peace of mind when you're reception bar says SOS.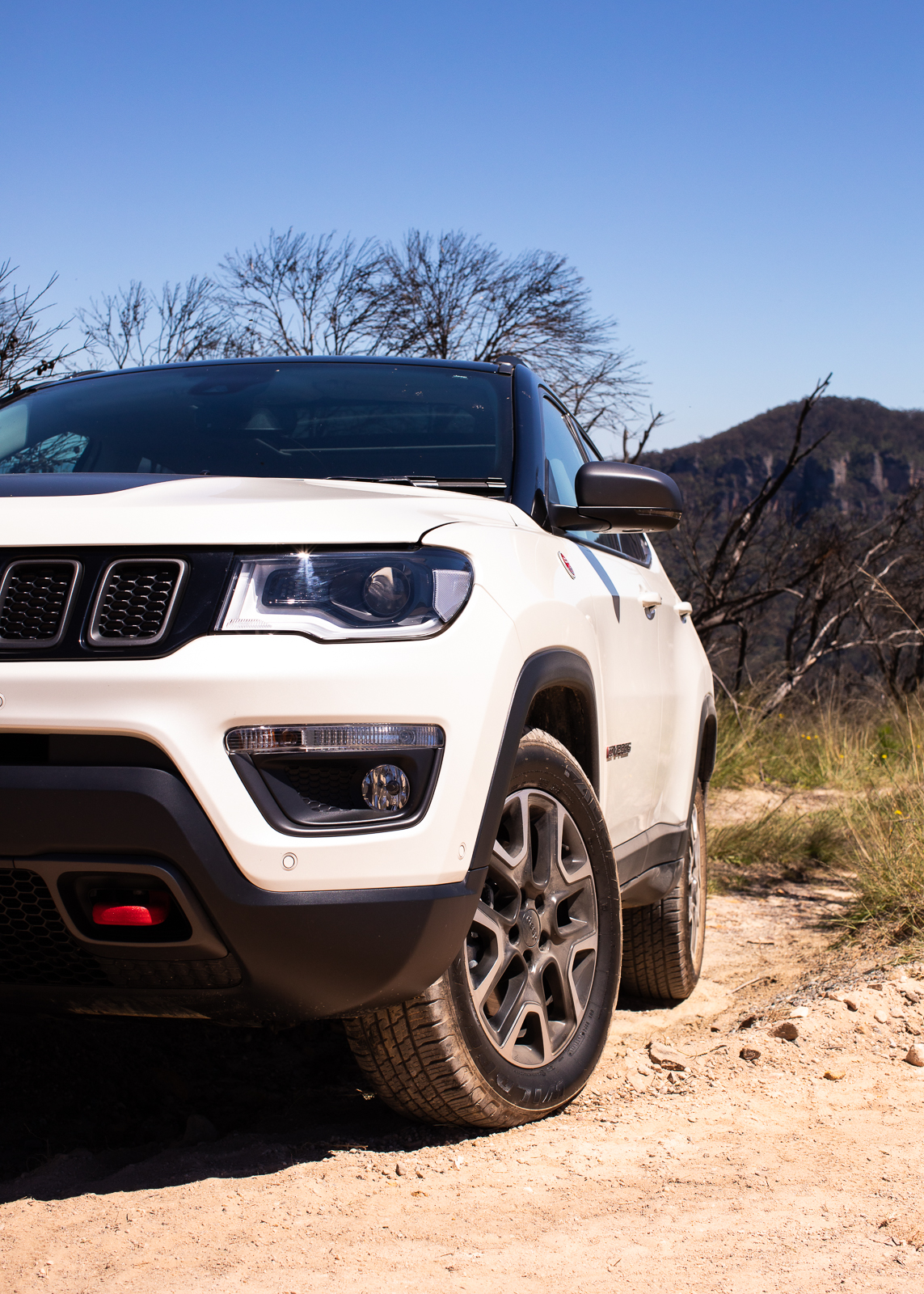 You've got two options when you arrive at the entrance of Glenraphael Drive; run the winding, unsealed and at times, punishingly steep 3km road – or negotiate it in a 4×4 – until you reach the locked gate at the entrance of the Narrow Neck Plateau trail. "This full loop isn't for the faint-hearted, delivering some unforgiving climbs, especially on worn legs coming home," says Matt. "It can also get blisteringly hot, so you need to come prepared. A hat and hydration vest are essential – so is a friend if you're new to the sport."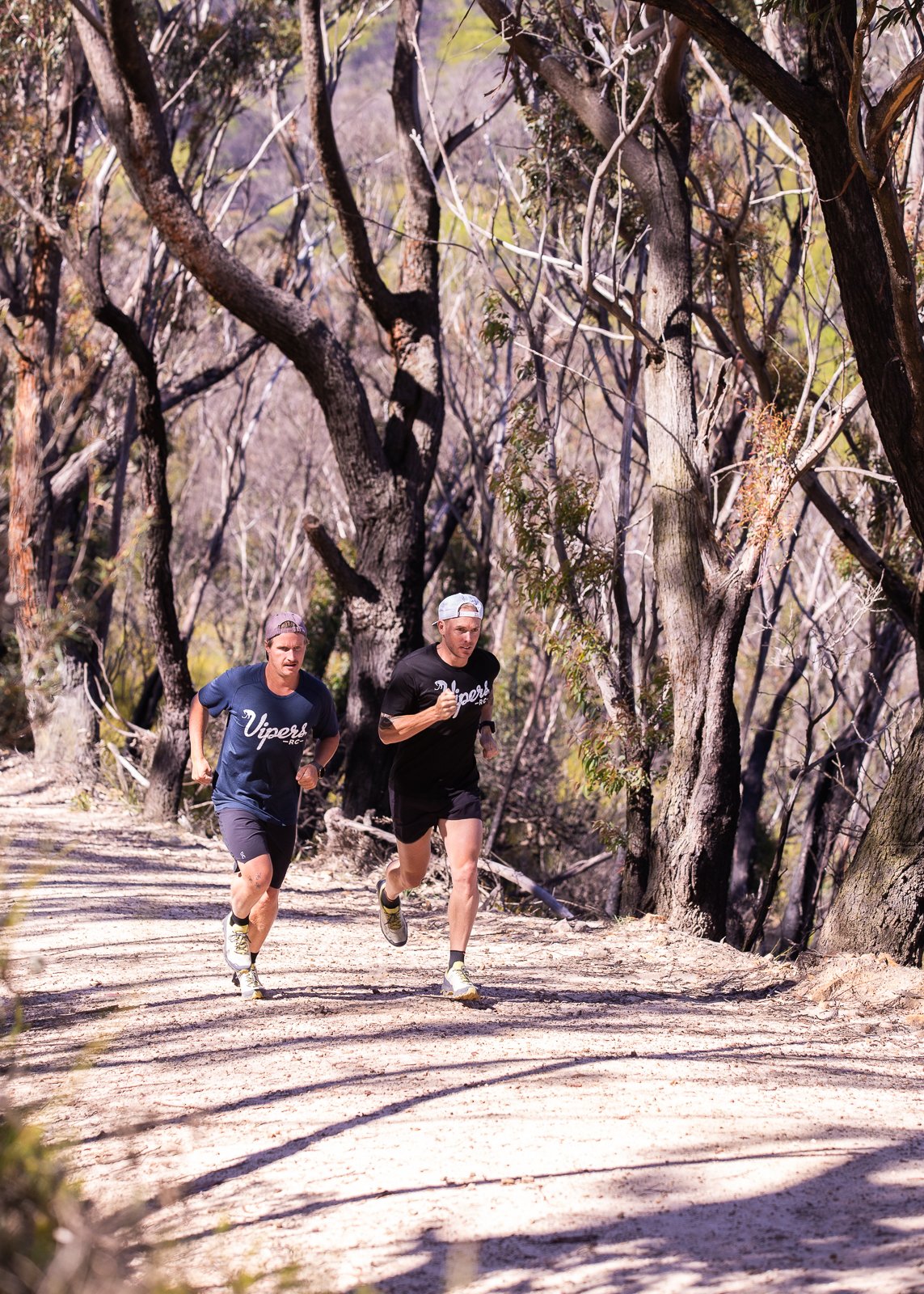 Once you reach the locked gate, Narrow Neck plateau offers a plethora of options to explore, from the testing 20.8km loop along the fire trail to smaller challenging routes out to Medlow Gap (12.5km), Tarros Ladder (11km) or the scenic Castle Head (2.5km) which presents 270-degree postcard-worthy panoramas.
Olly, who ran unassisted across Central America, offers his advice before we set off. "Running trails is about being in the moment – stop thinking about splits and average pace – concentrate on your foot placement and your breathing and enjoy the view."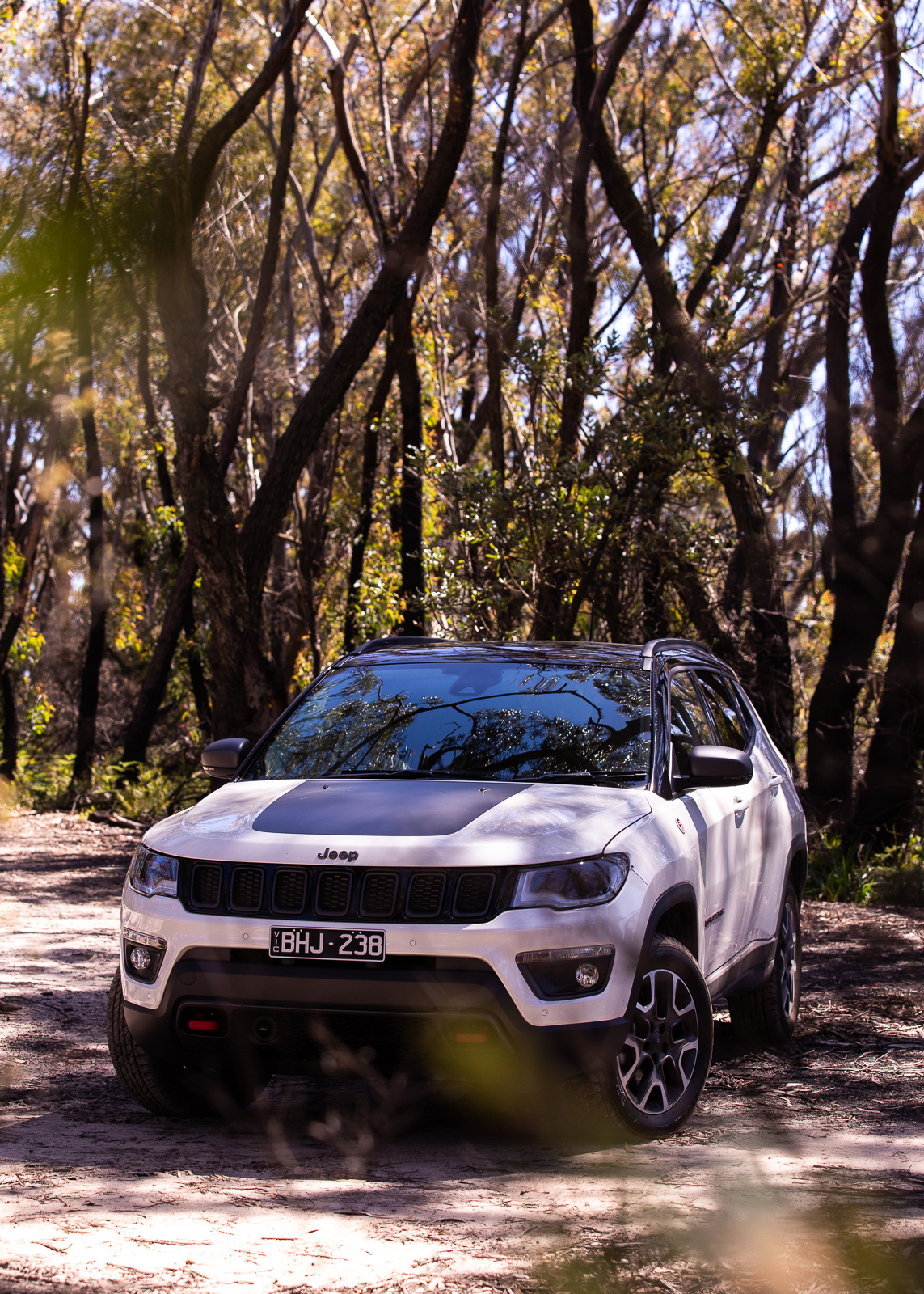 From the car park direct to Castle Head, you're looking at a testing 5km loop and another 15-20km of potential trails to tack on if you wish. Navigating the tight track before climbing to the final lookout and admiring the Three Sisters to the left, Mt Solitary in front and over the Coxs River to Mt Cloudmaker on the right is an experience any outdoor enthusiast will remember and one that can't be fully appreciated in a photograph.
---
---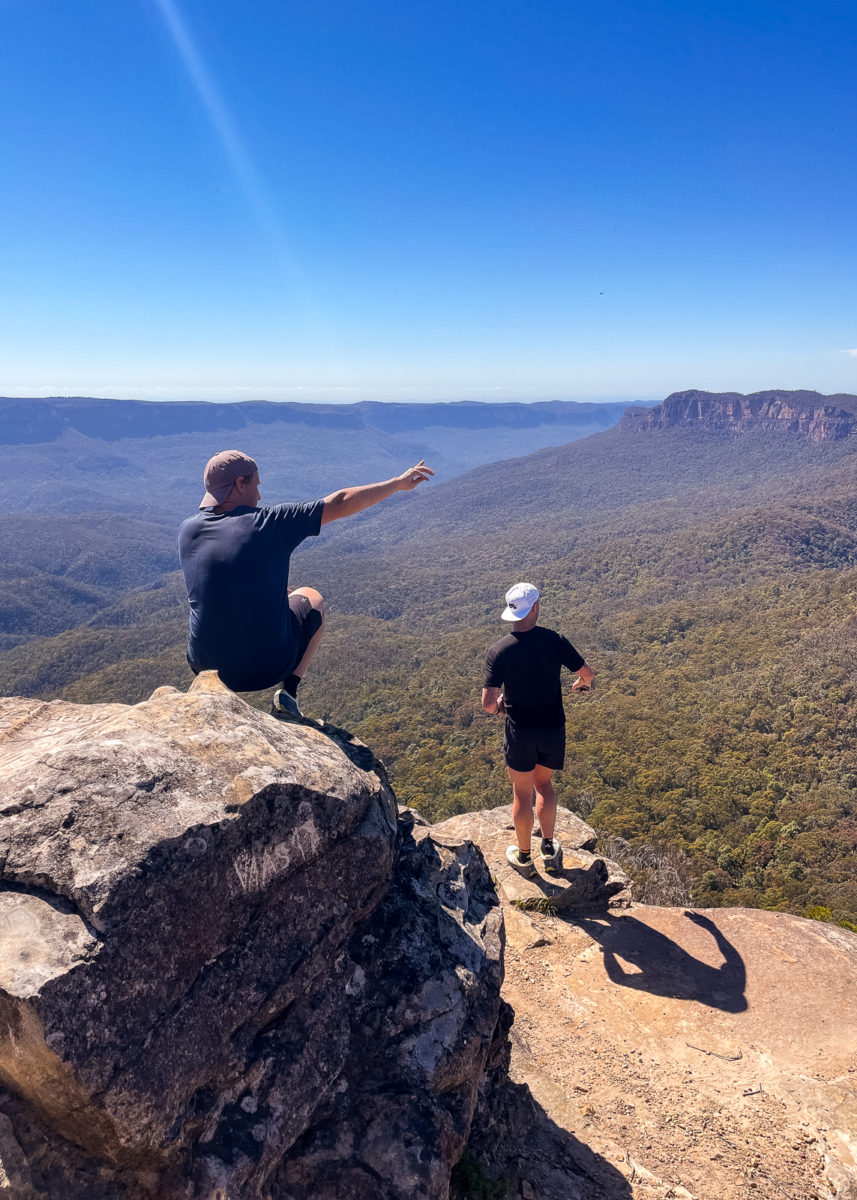 Unlacing your shoes and nestling into the air-conditioned cabin makes a tough session all the more rewarding and being confident that the Jeep Compass Trailhawk can tackle any obstacle on the way home assures you'll be back to face the mountain again.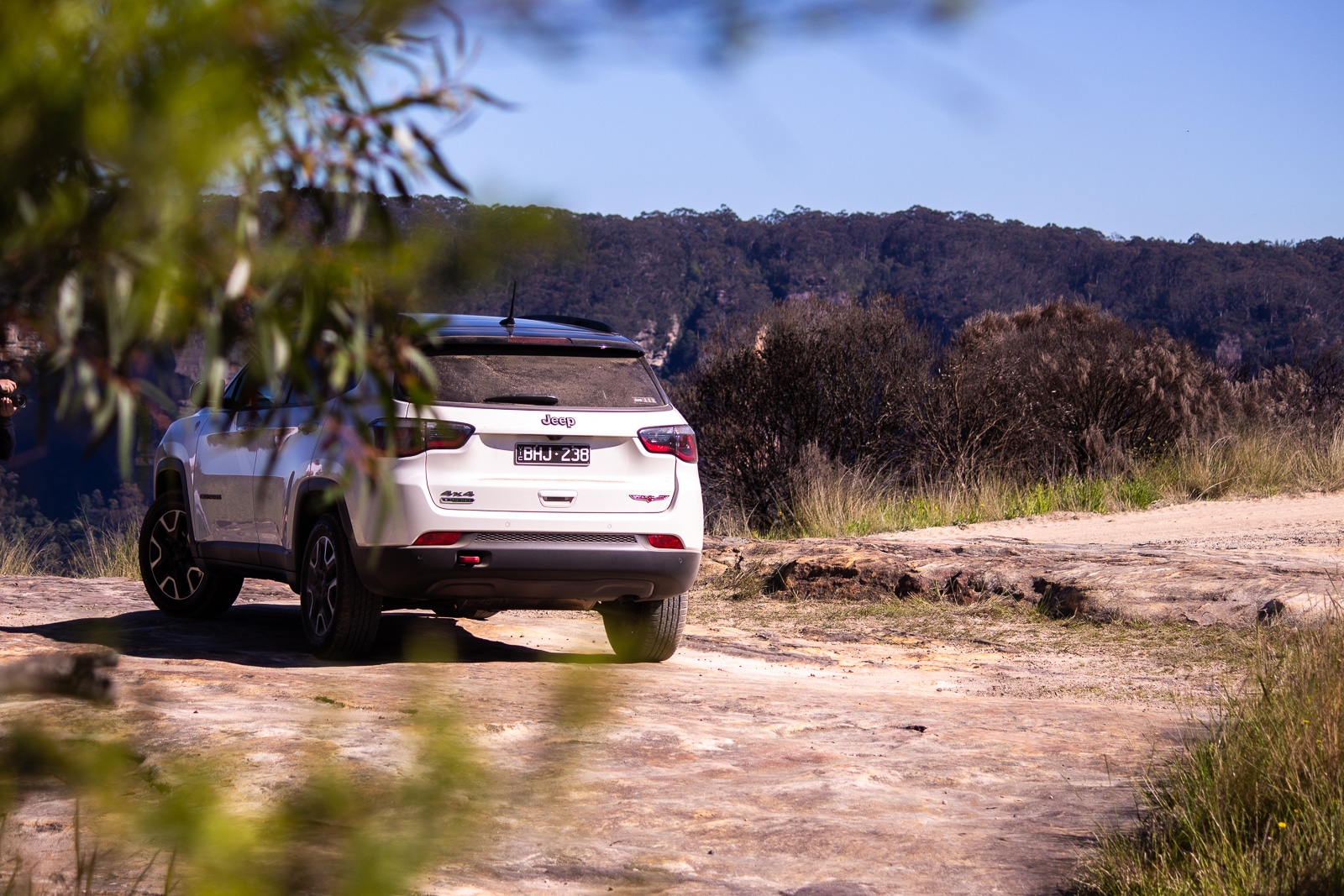 This article is proudly presented in partnership with Jeep. Thank you for supporting the brands who support Boss Hunting.