Ever wanted to be the captain of your own yacht but never thought you'd be able to afford one? Well, sorry to disappoint, but unless you've got close to $1 million in your bank account you're not going to get too far when it comes owning a luxury yacht.
That said, there are plenty of well-priced sailing yachts on the market that will do the job just as well. They might not have the prestige that comes with a fuck off big 100-footer but you'll still be able to navigate the coast with friends and enjoy the open sea.
It's not easy finding decent second-hand sailing yachts, so we've done the research and found some tasty vessels for your next nautical adventure.
---
---
2007 Catalina 320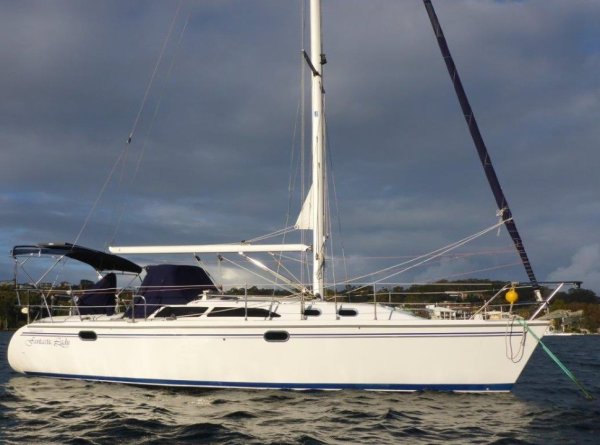 Here's something for the less-than-experienced sailor. The Catalina 320 is a decent sized 35-foot yacht powered by a 3YN30 Yanmar diesel engine that comes with all the required safety gear, including a brand new Sirocco 2.2m lightweight dinghy. This one has been routinely serviced and comes with all original manuals and service books, so you know what you're getting.
Price: $129,000
1986 Phil Curran Sailing Ketch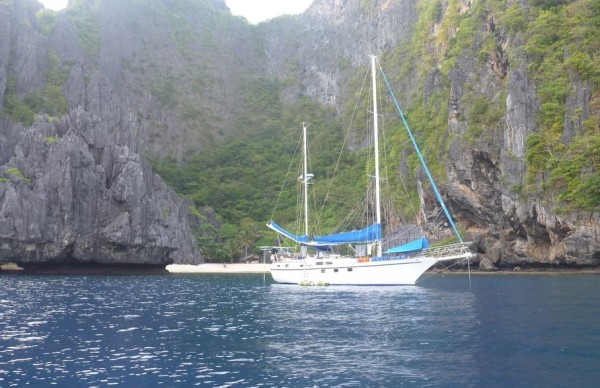 While a Ketch isn't officially a yacht (it has a larger mask) it still essentially gets the same job done, and this retro-looking Aussie-made creation is worth a look-in. Designed by Australian naval architect Phil Curran and built in Perth, this vessel might appear a little old but has all the extras any modern yacht has, including top-of-the-range navigation equipment, new sails, two kayaks and scuba gear, making it ideal for those who like a little adventure in their life
Price: $199,999
2010 Bavaria 44 Vision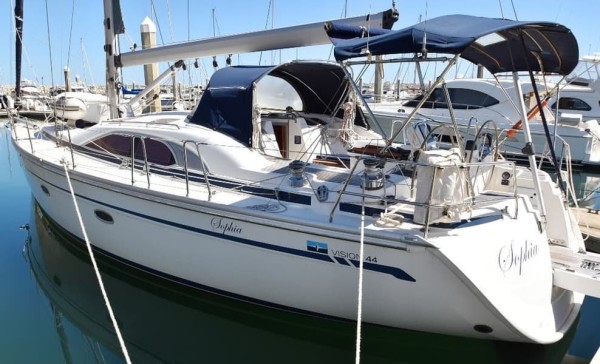 This more than adequately sized yacht from Bavaria has all the bells and whistles, giving it the edge over their standard model. This particular Bavaria is in exceptional condition and includes the original brown interior, updated navigation equipment and a fitted stereo, and entertainment system below deck.
Price: $255,000
2013 Jeanneau Sun Odyssey 41DS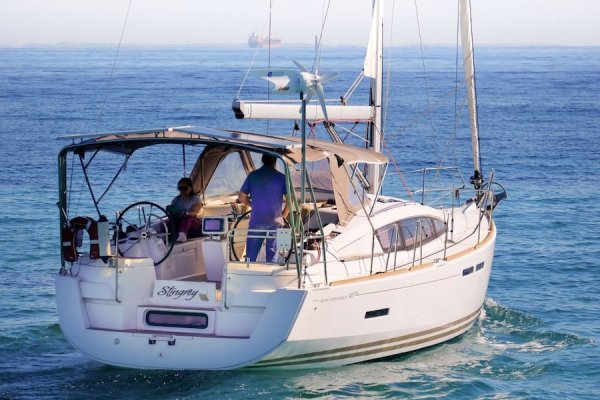 If you want a yacht that looks like it should cost you close to seven figures but will only set you back a few hundred grand then this is the pick of the bunch. The award-winning Philippe Briand hull design is matched by the spacious wooden interior and large full-length windows offering stunning panoramic ocean views. There's even a portable BBQ on board so you can cook up your catch of the day.
---
---
Price: $299,000
2008 Beneteau First 45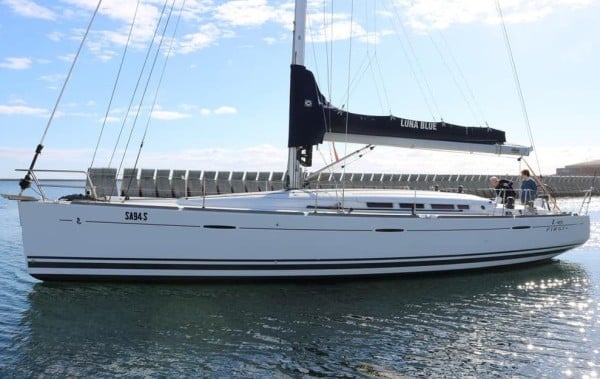 Beneteau is a popular French sailboat manufacturer and their First 45 series of yachts are known for their race performance and luxurious interior. This model is no exception, with the owners keeping the yacht in tip top condition. Containing three cabins and room to sleep eight people, this is great for entertaining friends on a weekend away at the river.
Price: $330,000
2004 Beneteau 57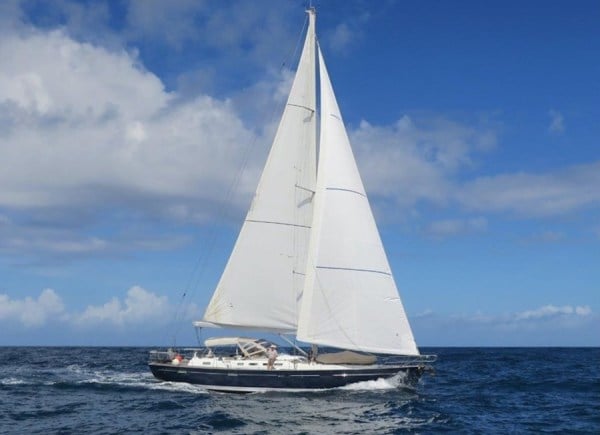 Another Beneteau makes the list here, but what sets the 57 apart from the 45 is the comfortable interior finished in quality cherrywood timberwork and the large fuel and water tanks, making it great for long distance cruising. The price might seem a little steep but it's actually a steal for this model and well worth investing in.
Price: $489,000
2018 Bavaria C57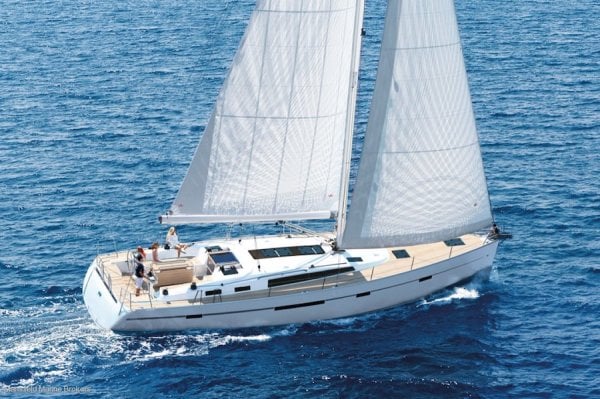 While you'll probably only be able to afford this one if you win the lotto, I just couldn't leave it out. This 2018 Bavaria C57 is almost 55 feet long and is the definition of simple opulence. Taking the elegant design style of a megayacht and incorporating state of the art technology that even an amateur sailor can quickly learn, this is the ultimate when it comes to modern-day yachting under six figures.
Price: $795,000