If your knees tickle your ears every time you squash into a sports car, then surely you're familiar with the pitfalls of being a ludicrously tall driver with expensive taste. Modifying a car is often the best way to stretch out the restrictive choices that result from such a size difference, although the better approach would be to look for cars that have already been adapted to your hulking frames – like this topless 1998 Ferrari F355 Spider, customised to fit none other than Big Shamrock himself, basketball great Shaquille O'Neal.
Shaq's imposing 7'1" and 146kg figure was able to comfortably ride around in the svelte Italian supercar by permanently shaving off the soft top and replacing it with a custom tonneau cover, while also switching out the factory fuel tank with a front-mounted tank to substantially boost the car's legroom and seating space.
RELATED: Shaquille O'Neal Net Worth: Breaking Down His Insane Assets
---
---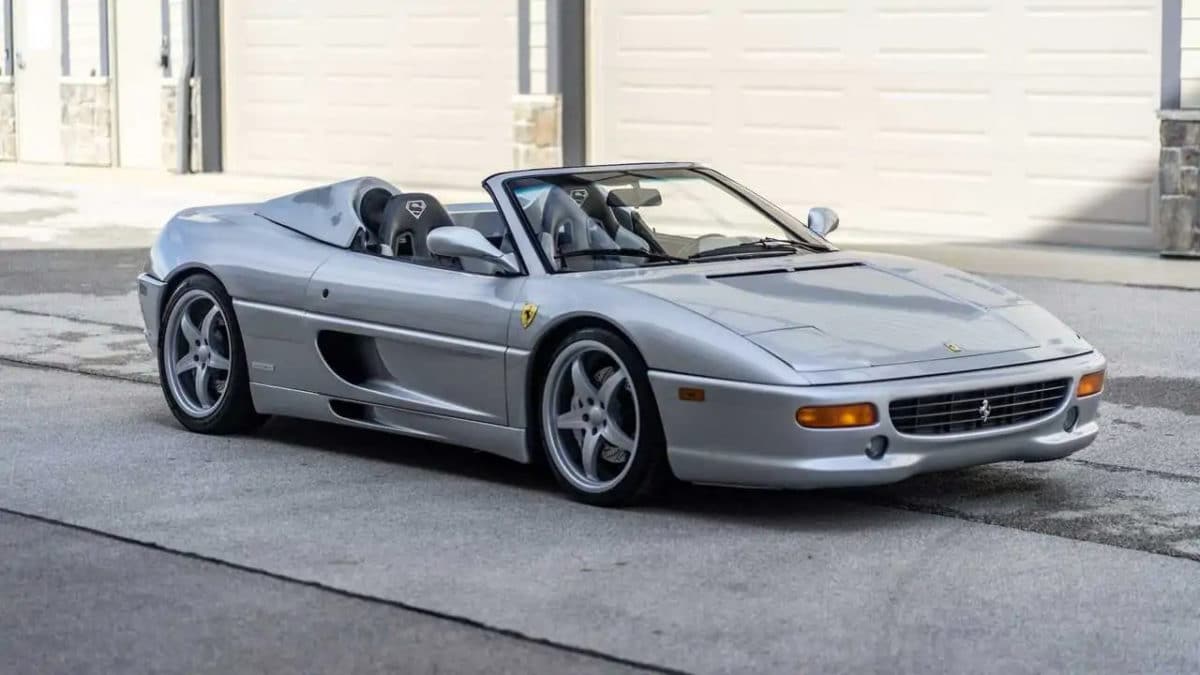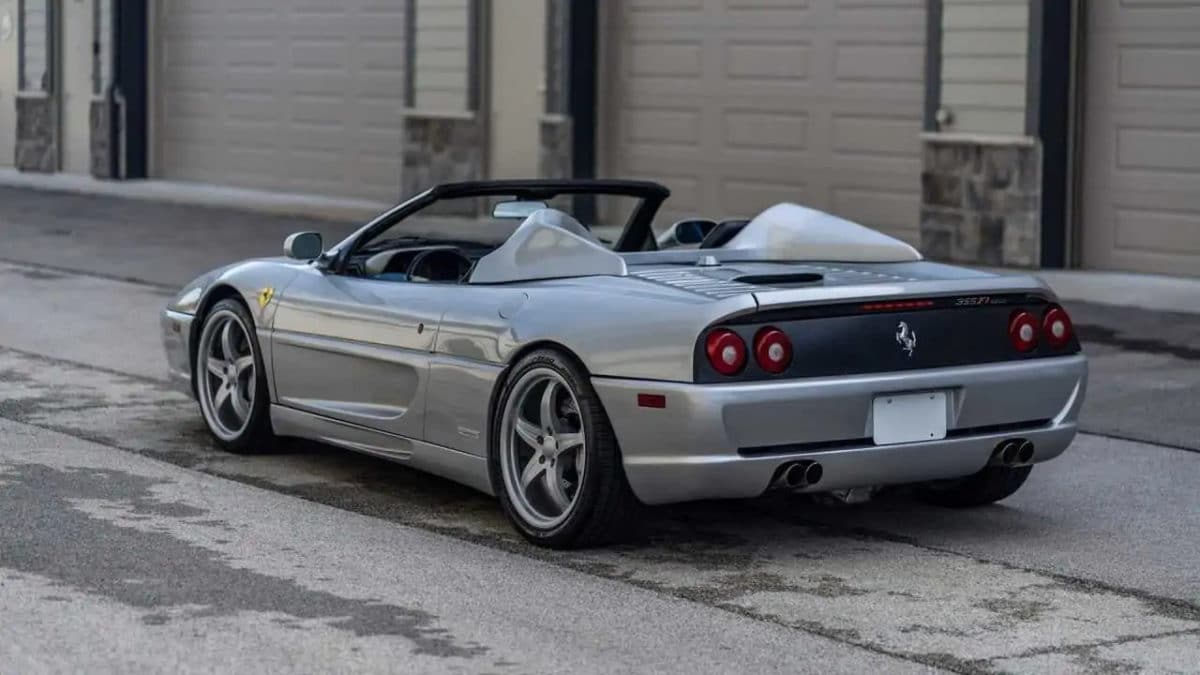 The 1998 Ferrari F355 Spider is now up for auction over at Bring A Trailer, with the current bid a surprisingly reasonable US$49,000 (~AU$63,968). That's not bad at all for a Ferrari showing only 7,400 miles on the dash and packing in some stunning features to match the lush aesthetic.
Shaq's former 1998 Ferrari F355 Spider brings a classic look, finished in Argento Nürburgring silver over a custom two-tone black and silver interior. A 3.5-litre V8 engine capable of generating 376 horsepower and 268 lb-ft of torque is paired with a six-speed automated F1 transaxle under the hood, complemented by Pirelli P Zero tires fitted with silver 19" Giovanna Luxury wheels.
Other features include racing harnesses, a custom sound system, Brembo brakes, and aftermarket seats bearing Superman emblems on the headrests, referencing one of Shaq's many nicknames – "Superman" – given to the big man at the height of his career.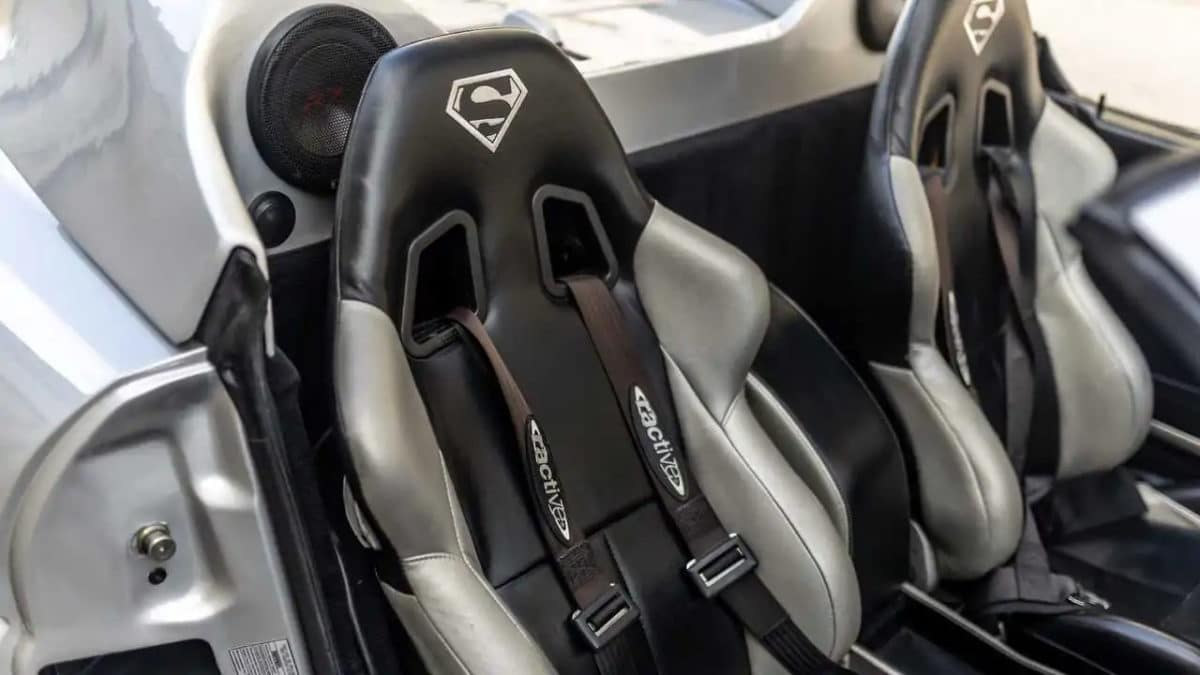 While Bring A Trailer doesn't hold a certificate to authenticate that Shaq was actually the previous owner, do some digging and you'll find that he did indeed sit behind the wheel of this Spider back in the 90s. The "forever convertible" can be seen in this episode of MTV Cribs featuring the four-time NBA champ, right around the 17-minute mark.
If you want to get your hands on the king-sized Shaquille O'Neal Ferrari – or know a big unit in desperate need of something this slick and spacious – you should start shifting those funds now. The Bring A Trailer auction is coming to an end in less than 24 hours.