When first laying eyes on this behemoth, we thought, 'Damn, why would anyone want to spend all that money just to make their superyacht look like a Naval frigate?'
The more we consider this 85-metre explorer yacht from Aussie builder SilverYachts, the more we kind of want to play the part of the next Bond villain.
Known during her construction as Silver Loft, the superyacht has since launched in Western Australia as Bold, and is the largest project to date from the Perth shipyard.
Interiors have yet to be finalised, but SilverYachts have again partnered with designer Espen Oeino for the overall aesthetics. The ship's slim profile allows for an increased interior volume due to the longer waterline length, as well as decreased resistance resulting in a higher top speed of 24 knots.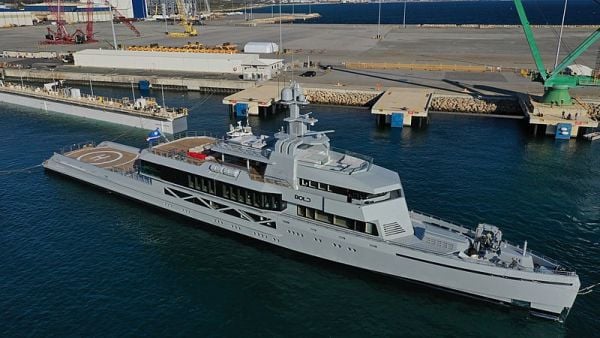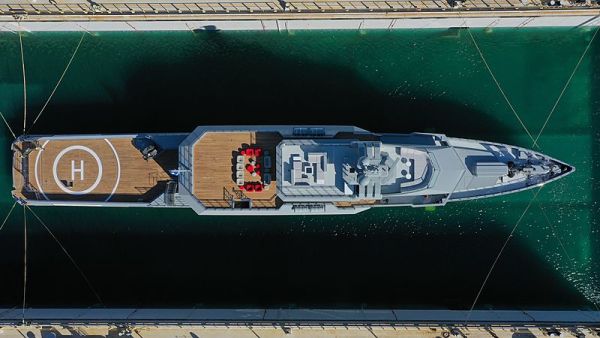 The turrets you see on the bow and the aft deck aren't surface to air missiles, but rather two cranes designed to winch an assortment of tenders and toys onto the ship. Towards the extended rear (a common feature of explorer yachts), there's room for helicopters as large as the AgustaWestland AW109 Trekker, for example.
The badass boat is powered by twin compact MTU 16V 4000 M73L engines, developing 2880 kW each (3862 hp). At a speed of 18 knots, Bold can achieve a range of 5,000 nautical miles.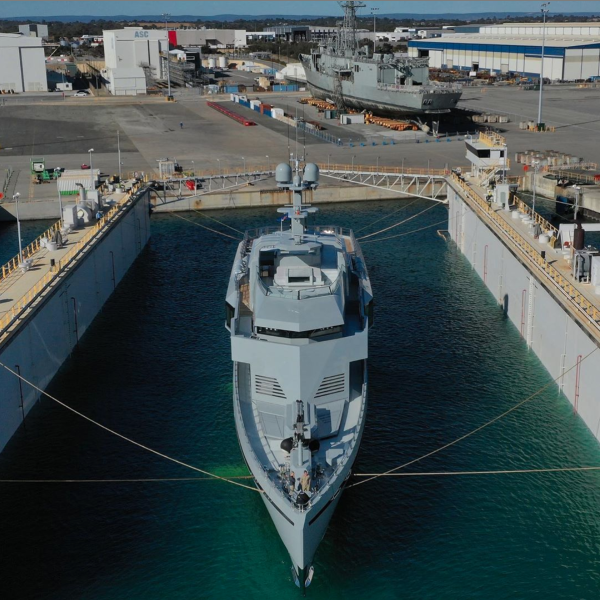 RELATED: Abeking & Rasmussen Roll Out Stunning 80m Superyacht Project