When we called out the 2019 Suzuki Jimny earlier this year as a baby G-Wagen, someone's ears must have been burning.
Returning to the spotlight back in June as a rebirth of the 80's 4×4 cult classic, the Jimny immediately had us transfixed. Its "delightfully boxy chassis" is everything any man could ever want in an affordable 4×4, inspired by the much less attainable Land Rover Defender and even more so Mercedes-AMG's coveted G-Wagen.
DAMD, a Japanese body kit design and tuner company know where the demand is and have catered to it accordingly, offering both "Little G" and "Little D" modification options that look strikingly similar to their beefy big brothers.
---
---
Little G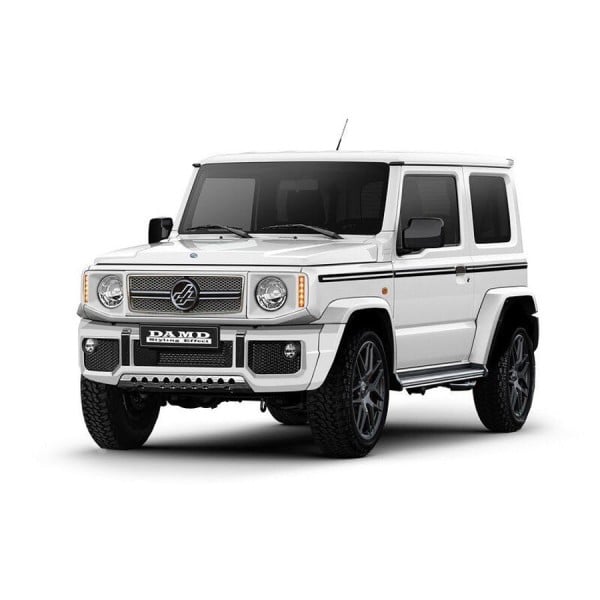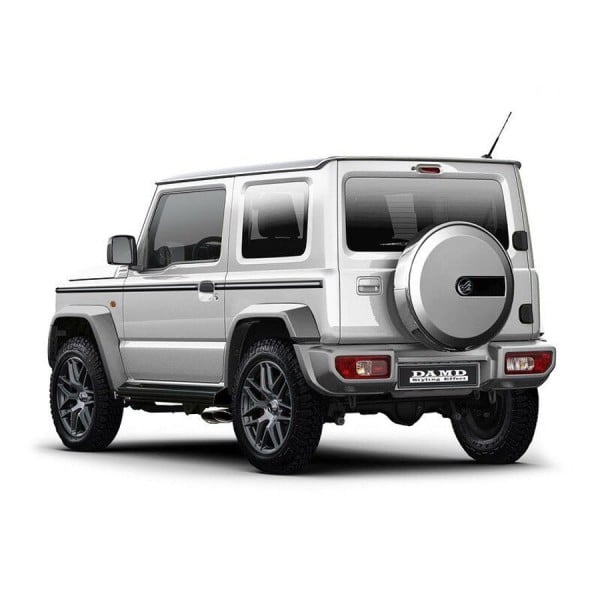 DAMD has overhauled the front facade with a new bumper, grille, lights and a cheeky DAMD logo to replace the Mercedes one. The fender flairs and the foot-step are more squared to like those of the G-Wagen and while the huge exhaust and huge wheels might look a little silly, you're modifying a Suzuki, so you can't really say much at all.
Little D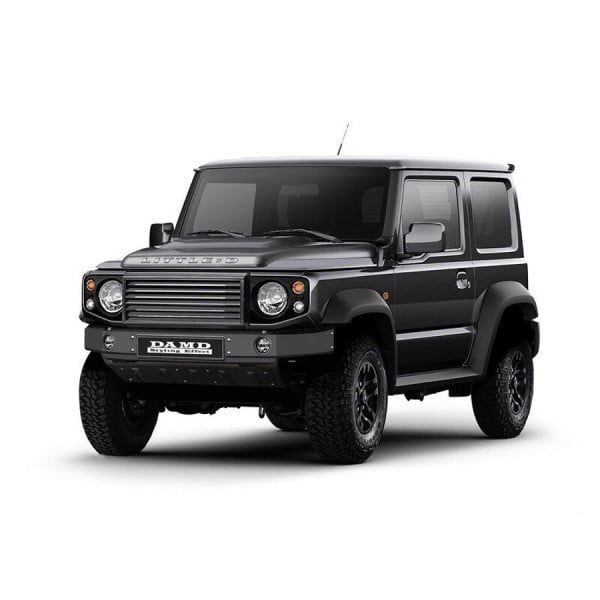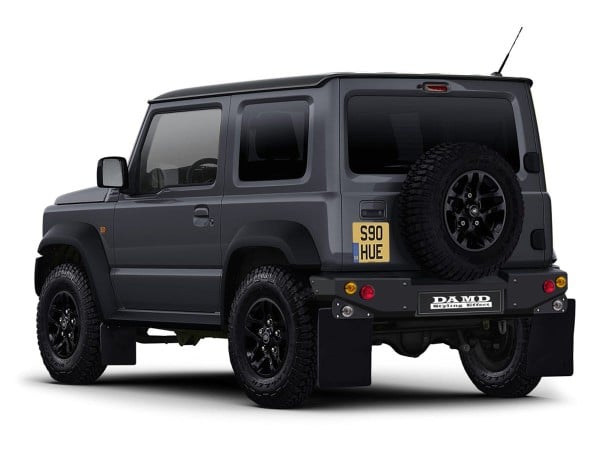 More or less the same modifications on the front end as the 'Little G' but with a bulging front bonnet to match the Defender, the 'Little D' sports a whole new rear bumper and some might mud-flaps to match. The colourway is classically Land Rover, as are the more appropriately sized wheels. If we had to choose, we'd take the 'Little D' no doubt. There's something comical and cool about a miniature Defender, but not so much a try-hard G-Wagen.
Pricing and actual inclusions are yet to be announced, stand by for further information.