Let's get nostalgic for a minute. Recall a time of childhood innocence: picture the place you and your family went, the friend that said the thing they shouldn't which made you laugh, and the time you spent wondering how you were going to someday earn all that money you have now. But notice how there was no Tesla Cyberquad made for kids your age? The absence is glaring to think about now.
If we fast-forward to the present day, this next generation will encounter no such problem. More than two years after Telsa announced their full-size Cyberquad ATV to accompany its Cybertruck, the automaker quietly launched a kid version of the four-wheeler on their website.
For the price of US$1,900 USD / AU$2,700, kids eight years or older can have the time of their young lives with a Tesla Cyberquad; complete with a smaller version of the full-sized Cuberquad's steel frame, cushioned seat, adjustable suspension, and LED lights.
---
---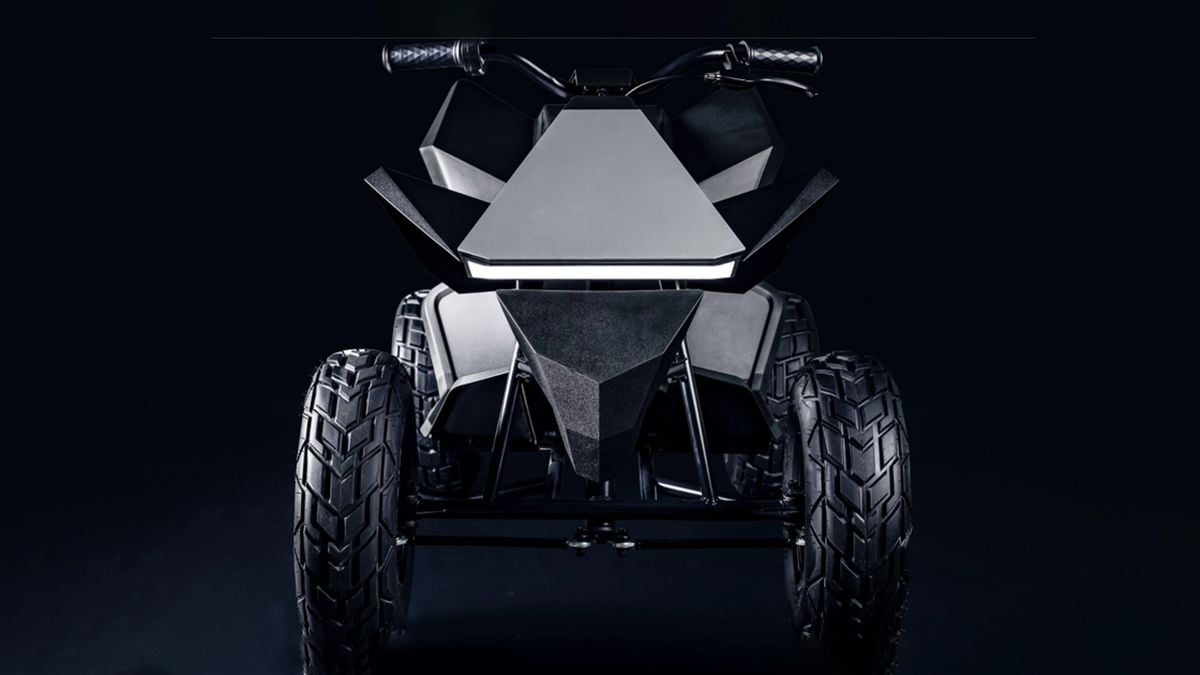 RELATED: You Can Now Cop This BMW M8 GTE For Your Kids
Much like the original, this pint-sized counterpart is also powered by a lithium-ion battery and runs on electricity. Charging the miniature beast will take around five hours all up, with the battery life said to vary based on the rider's weight, the terrain, as well as the speed setting in use. Offering three speed settings – 5 mph (8 km/h), 10 mph (16 km/h), 5 mph (8 km/h) in reverse – and a considerable 15-mile (24-kilometre) range, who knows what kind of shenanigans are in store?
The Tesla Cyberquad for kids is expected to begin shipping to locations within the continental United States over the next two to four weeks. While all units have already sold out, you can click the link below to read more.