*UPDATE* Tesla has concluded the competition early due to a scheduling conflict at the facility in New Zealand. With the below entry, Chris H. of Sydney, NSW, was selected as the winner. 
— "It looks Boss, I've been Hunting for a prize like this. Snow way I could afford to pay for it. Bank account has been drifting." —
It's been said that you haven't driven fast until you've driven on the ice, and now the stuff of your childhood dreams could come true this winter.
In fact, we'll be right there with you, sliding it like we stole it in the brand new Tesla Model 3 atop the mountains of New Zealand's South Island this August.
If you're selected to win, you and a mate will have the exclusive opportunity to join us and be one of the first to drive a Tesla Model 3 on the ice in the Southern Hemisphere. Instructors will also be there to guide you through the fun.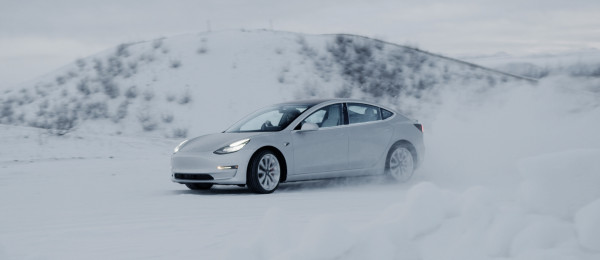 The selected finalists will receive complimentary travel from any Australian capital city to Queenstown – New Zealand, along with a two-night stay at Sherwood, a renewably powered luxury hotel located on three acres of Alpine hillside. Winners will also receive a selection of winter goodies from Macpac to keep them dry and warm during the on-mountain fun.
To WIN, simply enter your details in the form, and check out the clip above to get excited for one hell of a trip.