What do you do when you lose your driver's license belting your Ferrari Testarossa on Sydney's Pacific Highway? For a former CEO of Coca-Cola Amatil and owner of a sizeable supercar collection*, the answer is fairly simple: build your own private racetrack.
Dubbed The Farm, the track boasts 22 corners over a length of 5.1 kilometres including two straights measuring around 550 metres each.
The family have refused to confirm how much cash they poured into their driving mecca which took three years to build. Despite a price being likely a few million, it's abundantly clear that all costs weren't covered as the track features no crash barriers or gravel pits – only signs indicating recommended corner entry speeds.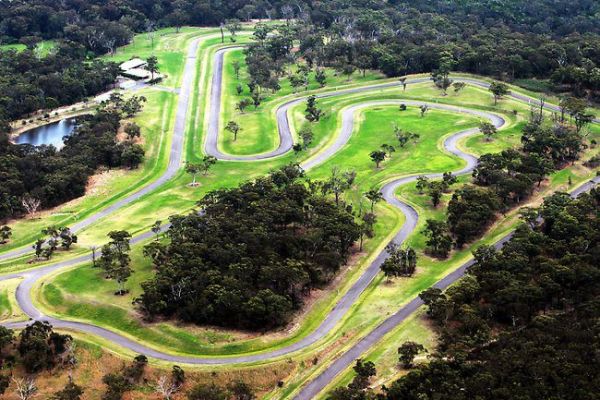 In an interview some years ago, the former CEO's son proudly proclaimed that racing is not allowed: "We don't do lap times, the only way we measure it is how long the smile lasts." They went on to say that the track was motivated by a lack of opportunity for "spirited" driving in a safe environment.
"It never really entered our minds to create a race track, we just wanted a country road to drive on."
"In the early days, it was possible to wake up early on Sunday morning and go driving," they said. "It was becoming increasingly less safe so we really needed somewhere we could go where we wouldn't get into life-threatening situations. Safety was the most important thing, to be able to enjoy driving in the way manufacturers designed the cars to be driven."
"It's all friends of friends," they said. "We know the people who are inviting (other people) here and we trust their judgment." Those who have done a few laps include motorcycle champion Casey Stoner, the "Flying Scot" Sir Jackie Stewart, and Formula One great Jack Brabham. According to the owner's son, Wayne Gardner described the road as his second favourite circuit in the world behind Suzuka in Japan.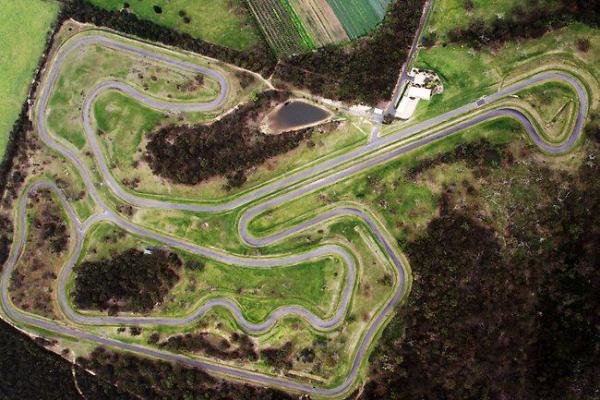 Access to tracks in Australia outside organised manufacturer events is not easy nor cheap – a crying shame considering some of the press vehicles that sit outside the BH office. For those who haven't driven on a track at full noise, I can only describe it as life's greatest automotive pleasure. Flying down a straight at 250km/h or pulling over 1G laterally in a corner instils a reassessed respect for human engineering capabilities, something you can't quite capture on the morning commute. In this regard, we can certainly see where they're coming from – especially considering some of the personal vehicles in their collection, which includes a McLaren F1.
Recently, the exclusivity of The Farm has suffered as it has been somewhat commercialised to "wipe its nose" of any bad stigmas, allowing rentals for corporate events. The track is also (interestingly) approved by the New South Wales Police, who use the road to practice high-speed pursuit tactics and tire spikes.
RELATED: McLaren Spent 18 Months Restoring This F1 Longtail GTR
*name redacted